The all-new JAC Refine S2 compact SUV will be launched on the Chinese car market on August 31. Price will range from around 60.000 to around 80.000 yuan, and that is about 10.000 yuan more expensive than we heard earlier on. The best part of the Refine S2 is the interior, which is funky to the super max, and one of the best we have seen on a locally made Chinese car so far. Main color matching the body, two-tone seats, red stitching, and matte chrome door handles!
The touch screen is nice too. Young Chinese car buyers really care for this kind of gadgets, something the Western automakers don't seem to realize yet. Buyers of cheap cars want a touch screen too, and as a whole China-made infotainment system can be had for a a mere 5000 yuan, including the screen, why not give it to them now? The system has all the basic stuff, including satnav, Bluetooth, USB connectivity, and telephone.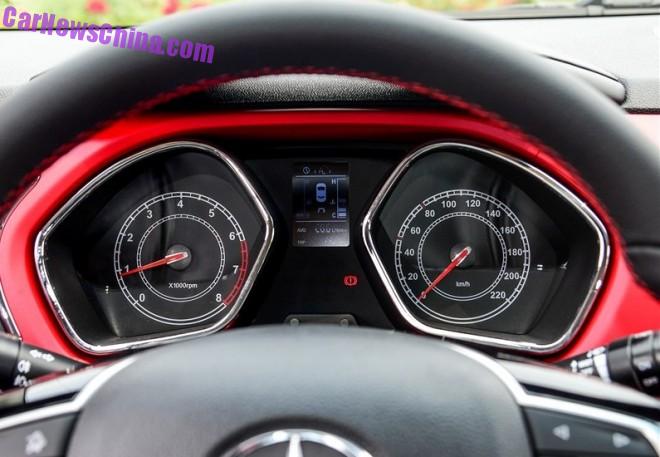 Dials are fuzzily shaped and there is even a red stitch in the steering wheel!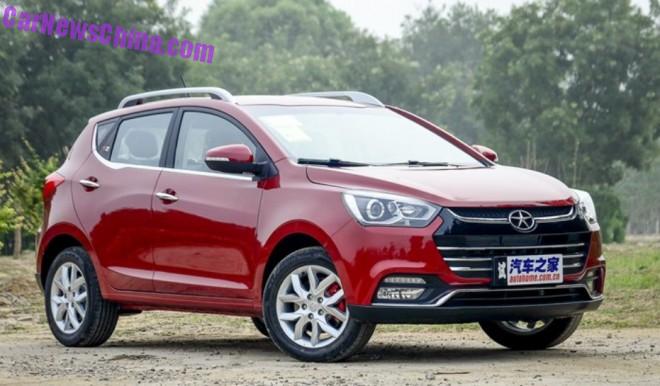 The exterior is very funky as well, although it looks a tad too much like the Hyundai ix35.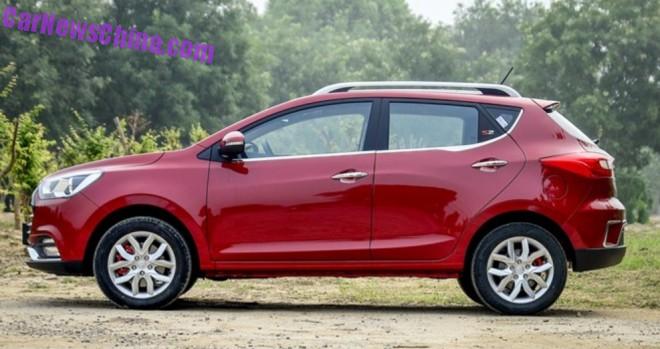 Roof rails are huge and definitely functional, matching in color with the chrome strip under the windows. Said strip is slightly thicker on the passenger door. S2 badge on C-pillar very hip. The alloys are sporty with the brake calipers matching in color with the body.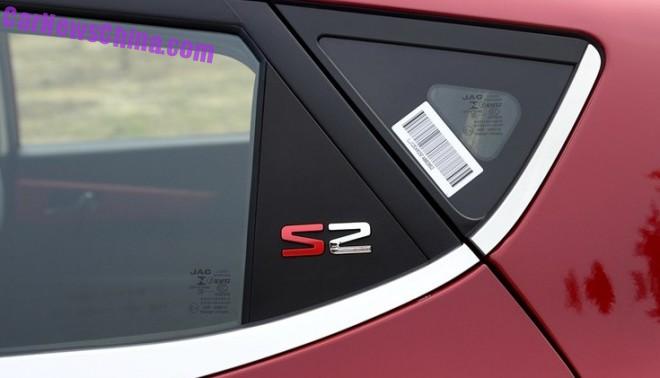 Yeah. We love. S and 2 are mirroring!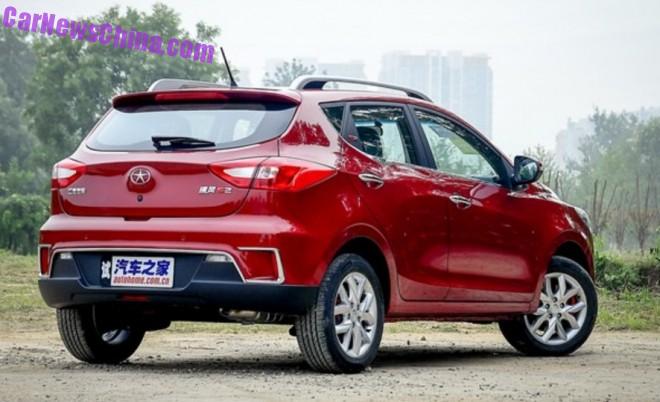 Roof spoiler is big, taillights are big, and the JAC logo is big too. But is the JAC S2 heading for a big sales success? The brand is still not very well known in China, and their dealer network is relatively small. Still, with this kind of cars JAC might be getting somewhere.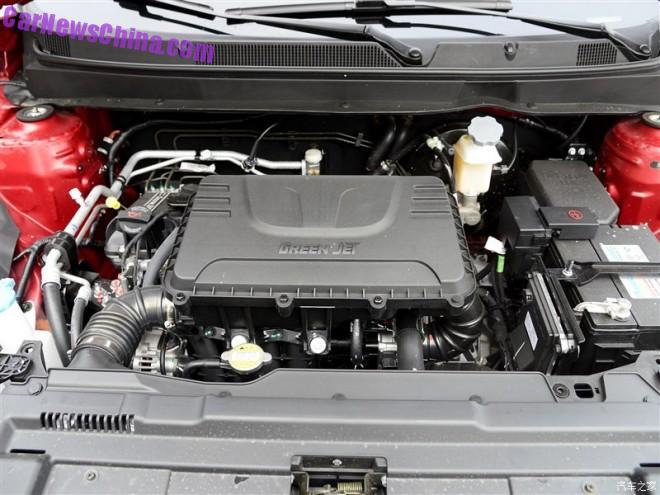 The engine is called 'Green Jet', which sounds kinda fast and kinda tree-friendly. Engine is a 1.5 liter four-cylinder petrol engine with 113hp and 146nm, mated to a six-speed manual or a CVT.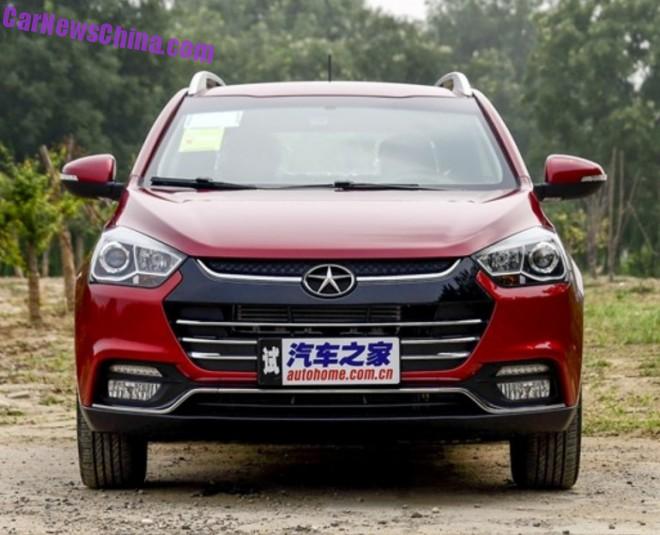 JAC logo proudly in the subtle grille.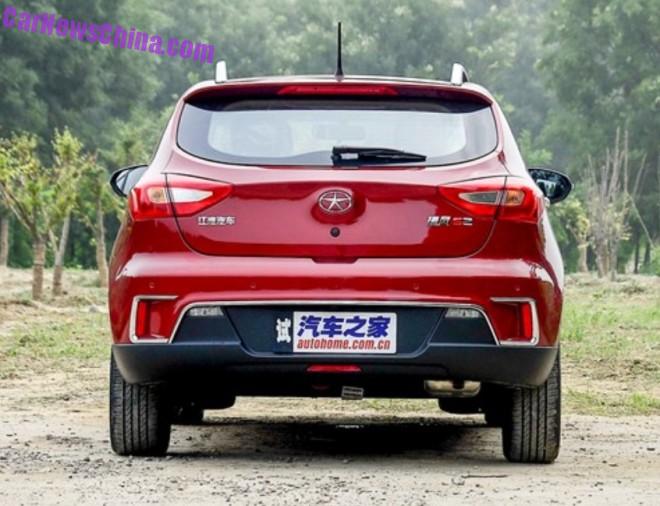 All good at the back but 'I can see your muffler!', which isn't very good.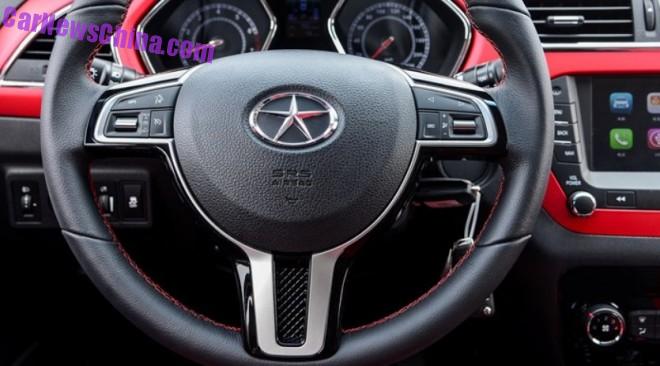 Keyhole and blanked-out hole (see comments).