The super speedy Icona Vulcano Titanium supercar concept debuted on the Pebble Beach Concours d'Elegance in California. Icona is an Italian-owned design company based in Shanghai China. The Icona Vulcano Titanium is an update of the 'Icona Volcano' concept that debuted in 2013.
The 2013 Icona Vulcano concept. At the time the company said the car was powered by a hybrid power train consisting of a V12 and an electric motor, together good for 950  horsepower. Later on Icona said the eventual production car would be a hybrid with a twin-turbocharged V6 with a total output of 870hp.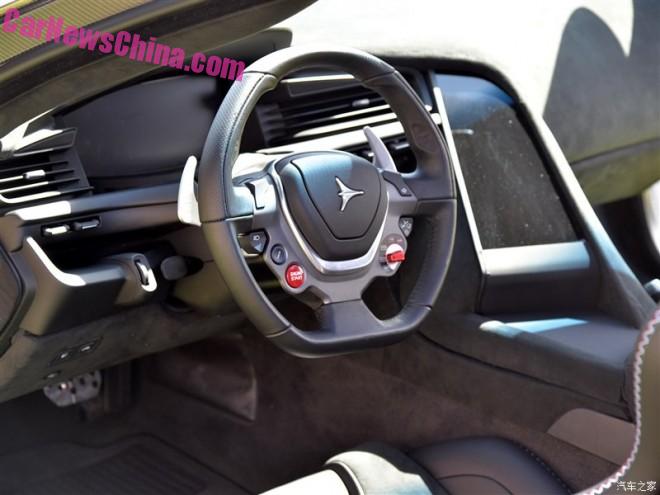 The 2013 Vulcano did not have an interior, the Vulcano Titanium has, indicating production is coming a bit closer. But who exactly will make the car is yet unclear. Main touch screen oddly shaped.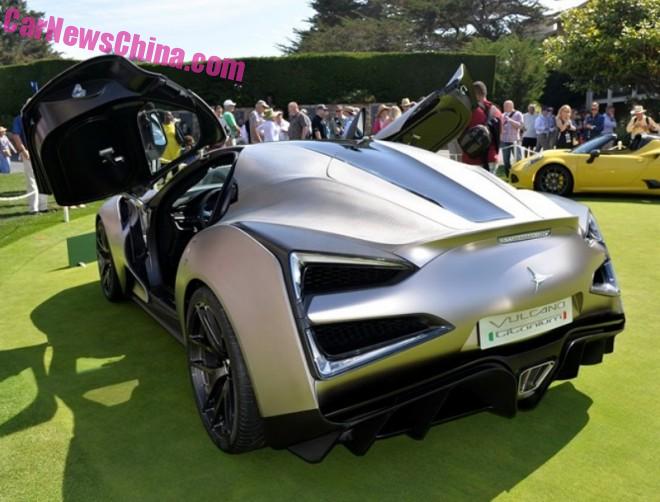 Icona has ditched all talk of a hybrid for the Titanium. Power now comes from a good old Chevrolet-sourced ZR-1 Corvette engine, good for a 670hp and 840nm, with a 350 km/h top speed and a 0-100 in 2.8 seconds. However, Icona didn't open the bonnet so we can't say for sure what is there or what not.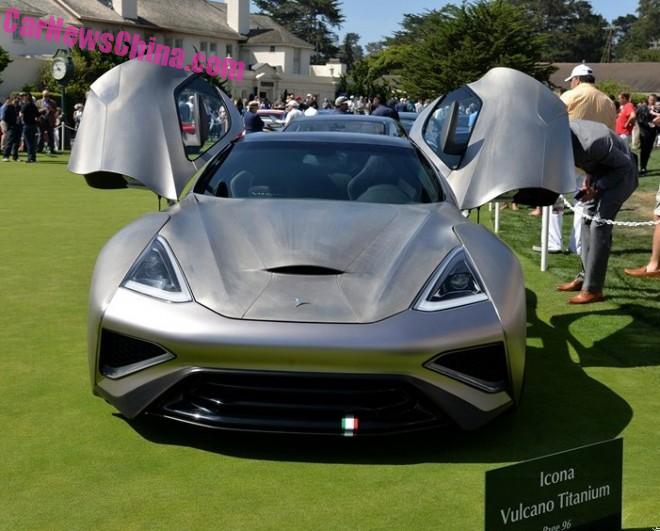 A mean looking machine. The body of the Vulcano Titanium is made from a mix of titanium and carbon fiber, making for a very strong and very light vehicle. Icona says they are the first to use titanium to build a car's body.