The first images of the upcoming JAC Refine S1, a new mini crossover for China. The Refine S1 will be launched on the Chinese car market in the second half of 2016. Design features an impressive shiny grille, sporty five spoke alloys, and perfectly usable roof rails.
The JAC Refine S1 is basically a facelifted and renamed variant of the present JAC YueYue Cross, launched in 2012. Price starts at 37.800 yuan and ends at 45.800 yuan. Engines: 68hp 1.0 and a 92hp 1.3, both mated to a five-speed manual.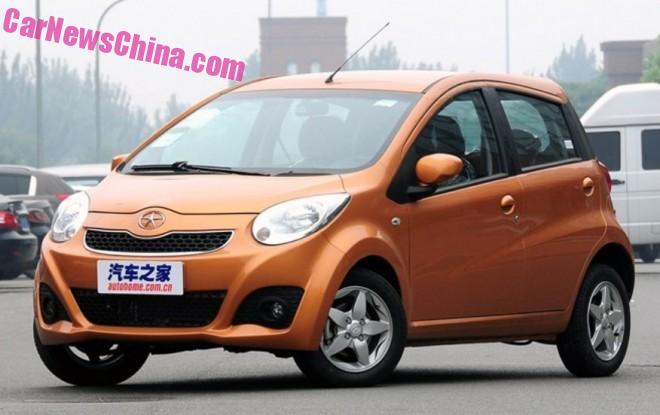 The JAC YueYue Cross is based on the JAC YueYue minicar, launched all the way back in 2010 and last facelifted in 2013. Price starts at 36.800 yuan and ends at 44.800 yuan. Lone engine is the 68hp 1.0, the 1.3 is not available in the regular YueYue. This indeed makes the 1.3 liter variant of the YueYue Cross a very good deal.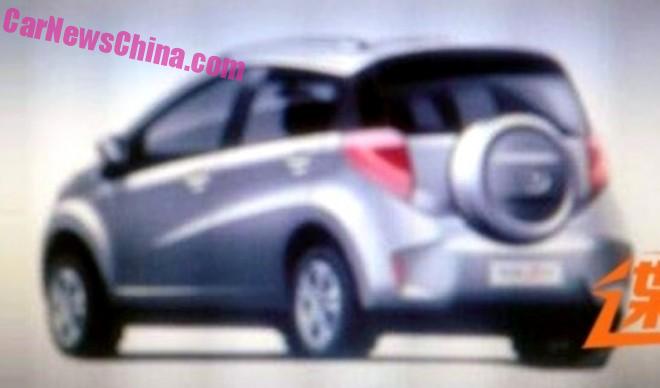 And it will get cheaper still because the new car is on the way. The Refine S1 gets a cool spare wheel cover on the back, and new and bigger bumpers. The engines of the YueYue Cross will continue in the Refine S1, and we expect price to go up slightly.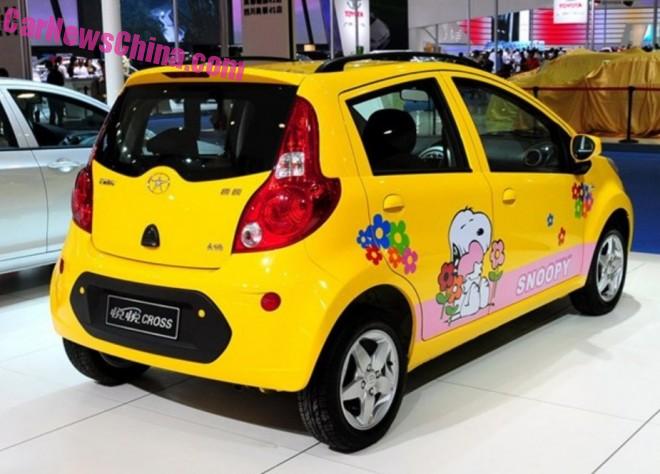 The present YueYue Cross. And don't we love Snoopy on an official factory car on an official auto show..?