New Spy Shots again of the upcoming Citroen C4 sedan for China, showing sleek headlights and an impressive grille. The C4 will launch on the Chinese car market in November. The Citroen C4 is the successor of the Citroen c-Quatre, it will be positioned between the Citroen c-Elysee and the Citroen C4L. And to make things a tad more confusing, they love that down here in China, the full name of the new car is Citroen C4 c-Quatre. See license plate with the Chinese name C4 世嘉.
This is the present Citroen c-Quatre sedan, manufactured by the Dongfeng-PSA joint venture that will also make the new C4 c-Quatre. Price for the present c-Quatre starts at 107.800 yuan and ends at 135.800 yuan. Engines: a 117hp 1.6 and a 147hp 2.0.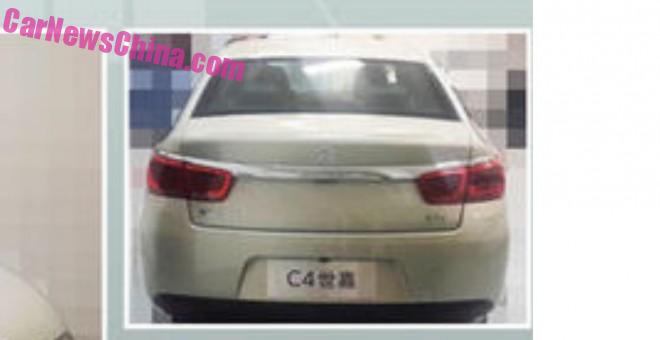 Large taillights with an even larger chrome strip connecting them. Light-connecting chrome strips are a major new trend in China, we are seeing said strips all over the place.
The new C4 c-Quatre, code named 'BZ3′, will be available with two engines too: with the 117hp 1.6 and with a new 3-cylinder 1.2 turbo with 136hp. bot engines will be mated to a six-speed manual or a six-speed automatic. Price range will likely move up slightly. Later on a 1.6 turbo with 163hp will join the lineup in a sporty high-end variant.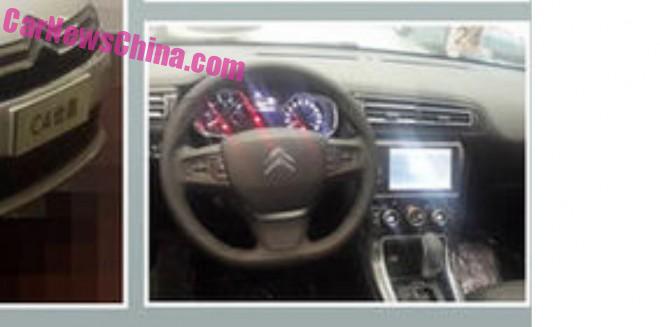 Typical, and somewhat dated, Citroen steering wheel. Screen is on the small side. Materials all right.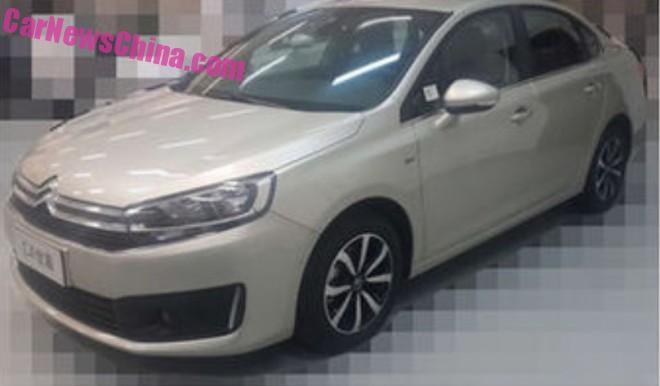 Design a great improvement over dull current car. See for example how the headlights morph into the grille. But those wheels, oi oi, they are at least a quarter too small.