The new MG 3SW (not: MG3 SW, sorry) debuted today on the 2015 Chengdu Auto Show in China, winning the price for the fattest front overhang. The MG 3SW is a crossy variant of the MG3, and the spiritual successor of the long gone MG3 Streetwise.
The 3SW sure looks the business with a shipload of black plastic around the arches and on the doors, black mirror stalks, super shiny ten-spoke alloys, a 1985-style antenna that is so high it almost doesn't fit on our photo, and real and very usable roof rails.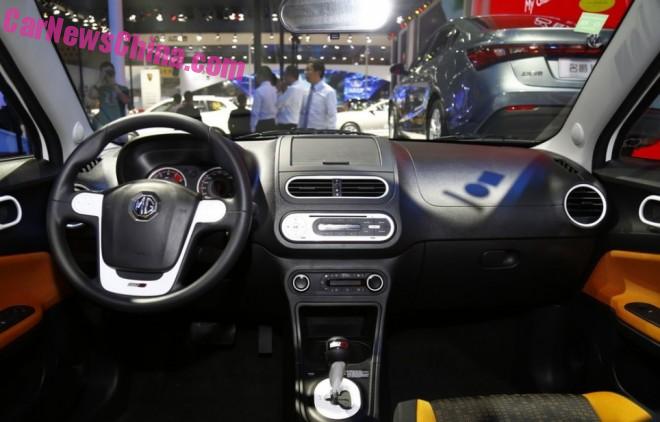 Noting cross inside bar for the orange trim, which is fast becoming a big trend in China, not only on crossies, but on all kinds of cars. The MG 3SW is powered by the same dull engine as the standard car: a 1.5 liter petrol four with 109hp and 135nm, mated to a five-speed manual or automatic.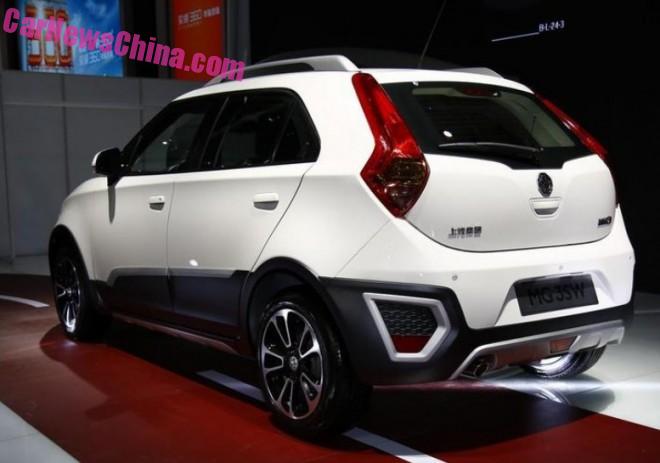 Logo almost hits the rear-door handle. Big skid pad with single shiny exhaust. Rear wheel looks tiny from this angle. Cross cars are very popular in China, in many a case outselling the original car they are based on. The 3SW has the cross and has the looks, but the old engine is a bit of a letdown.