The final production version of the Nissan Lannia debuted today on the 2015 Chengdu Auto Show in China, sporting a impressive snout with a heavily chromed bar in the grille. The Nissan Lannia is a China-only mid-size B-segment sedan, it is the production version of the 2014 Nissan Lannia concept.
The Chinese name of the Lannia is 'Lanniao' (蓝鸟), or Bluebird.
The Lannia was designed by the Nissan China Design Center (NDC) and the Nissan Global Design Center (NGDC). It will be manufactured in China by the long-running Dongfeng-Nissan joint venture that makes a wide range of Nissan-branded cars for the Chinese car market.
At launch there will be only one engine available; a 1.6 liter four-cylinder petrol with 126hp mated to a six-speed manual or a six-speed automatic. Later on a 1.8 will join the line-up. Size: 4683/1780/1465, wheelbase is 2700. The Lannia will hit the Chinese car market in Q4.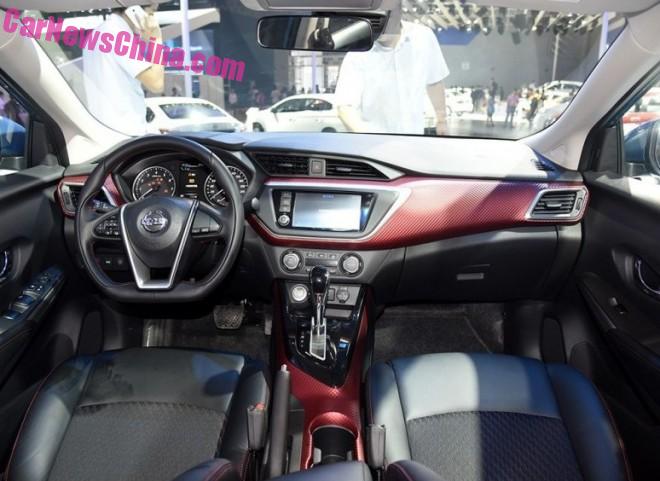 Hip interior with red over black in a blue car. Flat bottomed steering wheel for that speedy commuting feeling. Traditional handbrake a bit too 2012. Screen of the infotainment system is just big enough.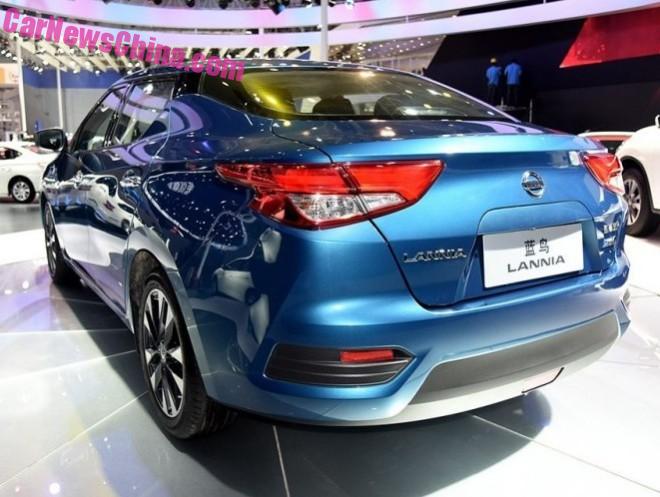 It is no hatchback. It is no sedan. It is the Lannia. A polarizing and daring design, that should be applauded, but sales will likely suffer because of it.