The 2016 Lincoln MKX has arrived in China, a full boatload was seen in the port of Tianjin, with about five hundred factory fresh cars. The 2016 Lincoln MKS will be launched on the Chinese car market in October. The connection with China is strong, the new MKX debuted in April on the Shanghai Auto Show.
White appears to be a popular color. Some red and some gray standing in line too.
The Lincoln MKX will be priced from 450.000 yuan to 700.000 yuan ($70.000 – 109.000). Local production would slash prices by about 25% but Ford has decided against production in China for now.
The MKX will be available with two engines: a 2.0 turbocharged four 'Ecoboost' with 253hp and 378nm, and with a 2.7 turbocharged V6 with 340hp and 542nm, both mated to a six-speed automatic controlled by push buttons on the left-side of the center console, sending power to all four wheels. The top trim level will be called 'MKX Presidential'.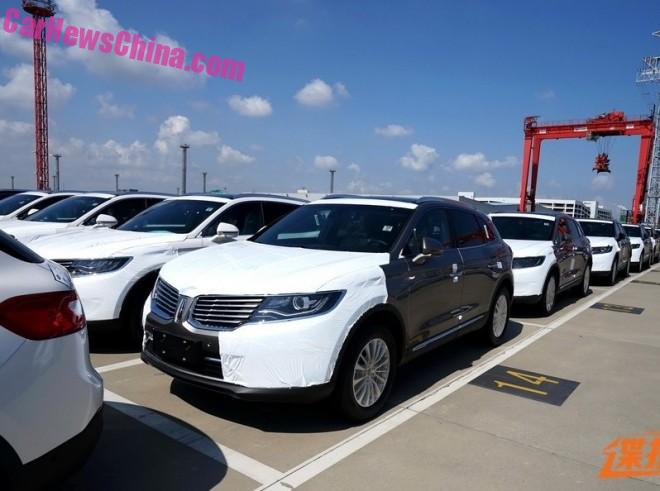 Brown!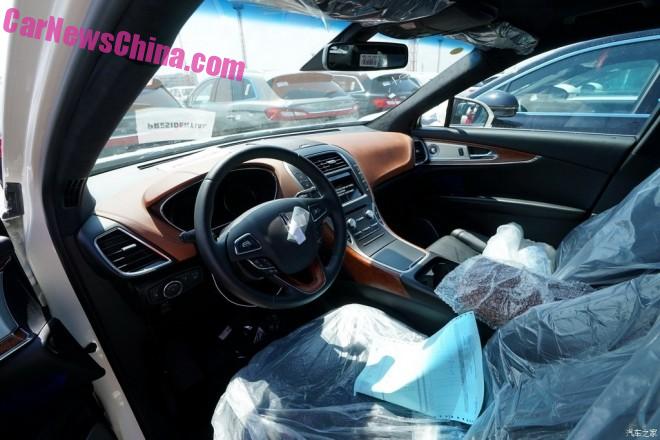 Avery nice interior with loads of leather and some fancy wood detailing.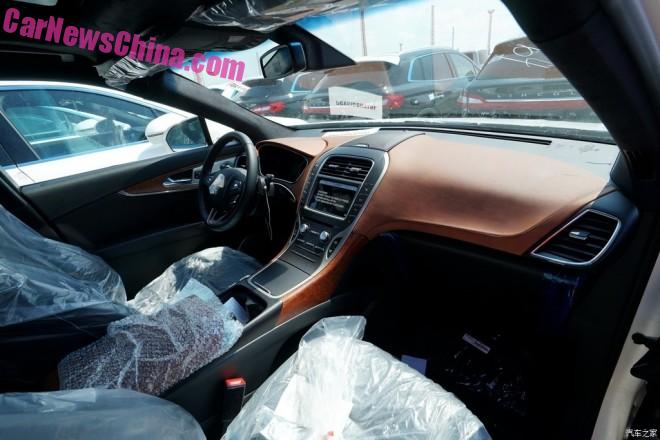 Infotainment screen in the small side for 2015. Orange-beige dash lightens up gray interior.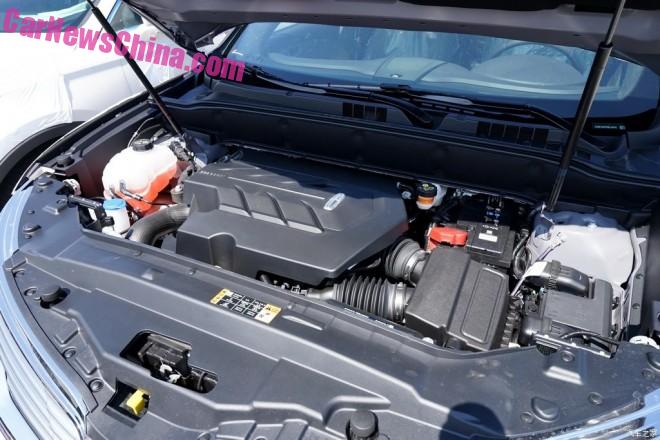 The 2.7 turbo.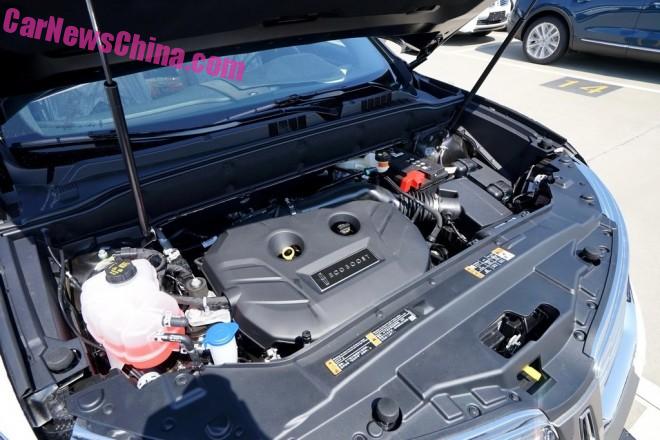 The 2.0 turbo.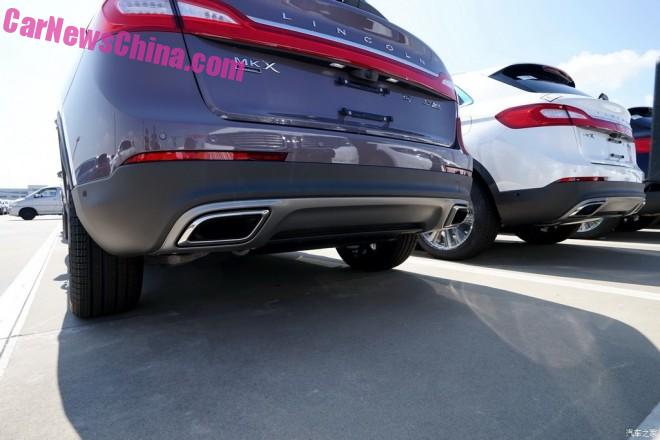 The 2016 Lincoln MKX.