Lamborghini celebrates its tenth anniversary in China this year, and they started the festivities with a big supercar party in the great city of Chengdu in Sichuan Province, to be followed by similar parties in other cities. Lamborghini came to China in 2005 with the Murcielago and the Gallardo. Older Lamboo's are extremely rare, only a very few arrived via the gray market and other misty channels.
The party in Chengdu was big 'n bad with over thirty cars attending, including a bunch of brand new Huracans. While parties such as such are great events for the photos, a celebration ain't a proper celebration without a special edition. So far nothing seen, but the Italians still go three months a bit. They better hurry. On the first photo a sinister black Aventador Roadster with yellow calipers.
Pea in the party pie was the Lamborghini Huracan, here one in red with shiny alloys and red calipers. The Huracan does for 4.29 million yuan in China (670.000 USD), a lotta money, but they are popping up all over the country. The Huracan is powered by a 5.2 liter V10 with 610hp and 560nm. Top speed is 325km/h, 0-100 is gone in 3.2 seconds and 0-200 is done in 9.9 seconds.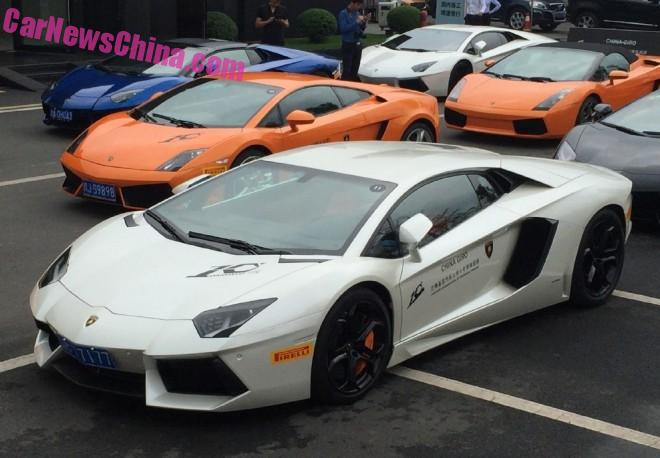 White Aventador with black alloys and orange calipers; an interesting combination. Further behind an orange Gallardo, a Gallardo Spyder, a blue Aventador, and a pearl white Aventador.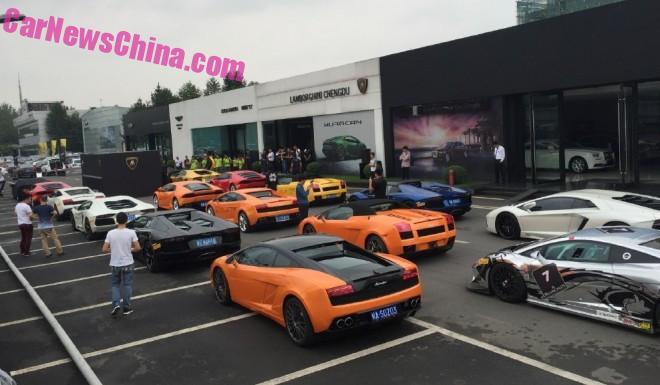 Black-orange car is a rare Gallardo Bicolore. Shiny chrome-wrapped monster is a Gallardo Blancpain LP560-4 Supet Trofeo racecar with 562hp and weighing only 1300 kilo.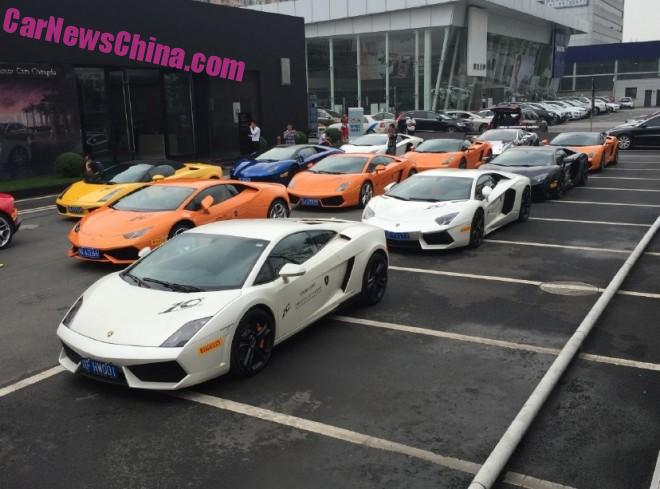 China became the biggest market for Lamborghini in 2011, and has kept that position ever since. China is also the main reason for the development of the Lamborghini Urus SUV, but they endless delays of the program might result in car buyers going elsewhere; to Bentley, Maserati, or even Yema.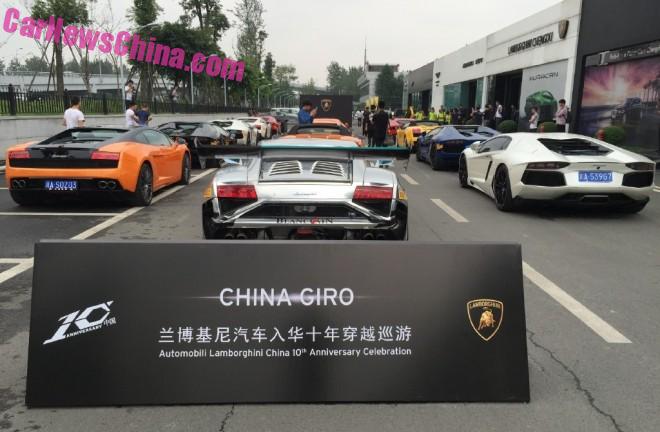 The party in Chengdu was also the start of the 'China Giro', with Lamboo cars driving from city to city in endurance-rally style. Sure the Trofeo will win all that. Look at that wing!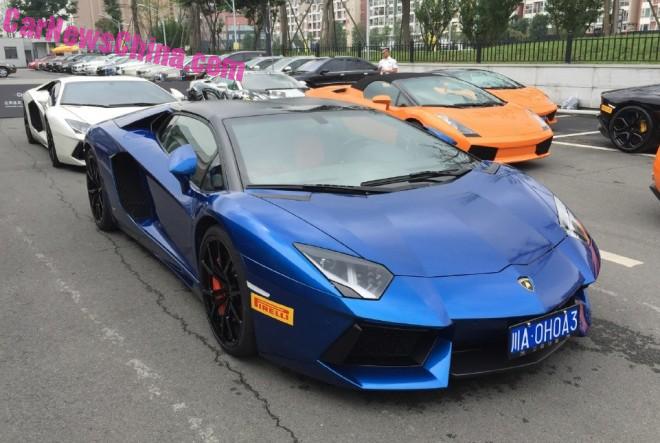 A very taste 'Tador. Dark blue with darkened windows and a black roof, multispoke black alloys with orange calipers.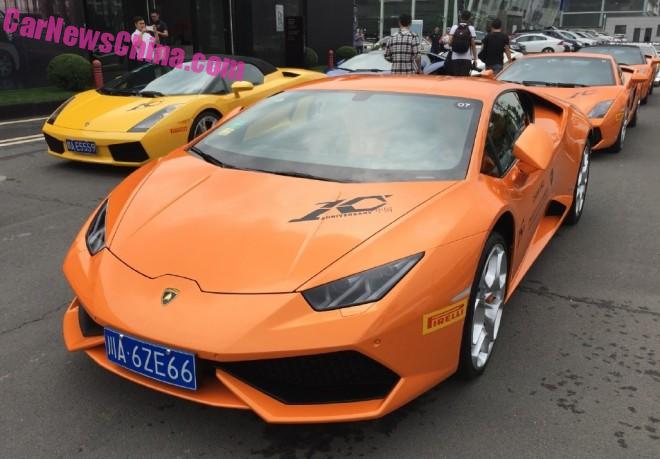 The Huracan in orange.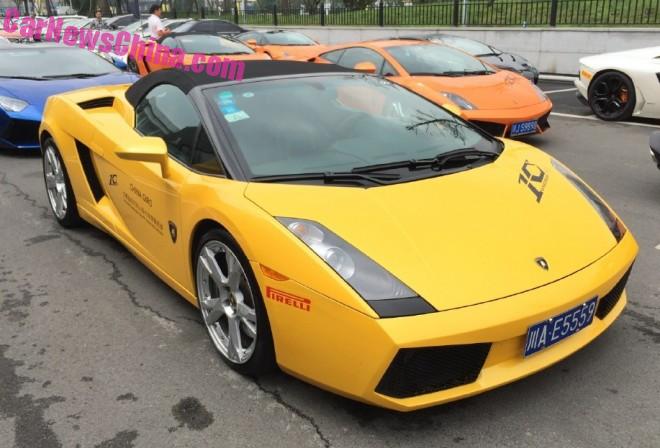 Sweet Gallardo Spyder.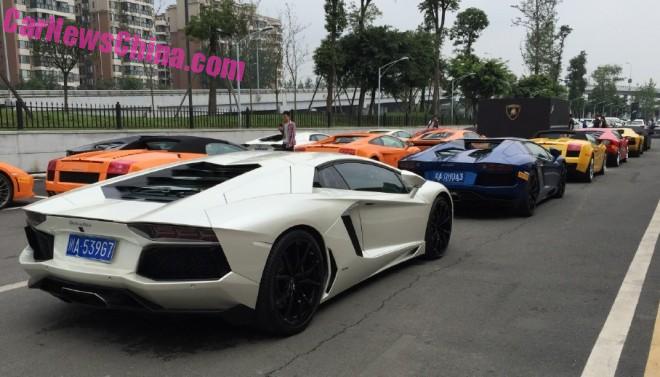 The rear end of the pearl white Aventador, with darkened windows and all-black wheels.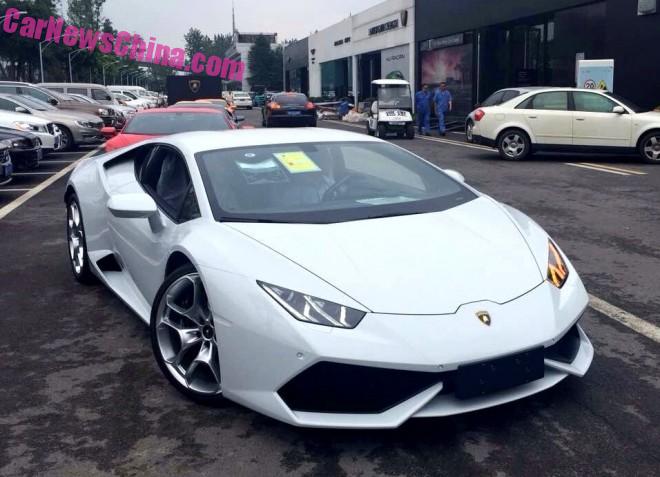 Another set showing the cars arriving and getting ready in the early morning. Brand new Huracan in white.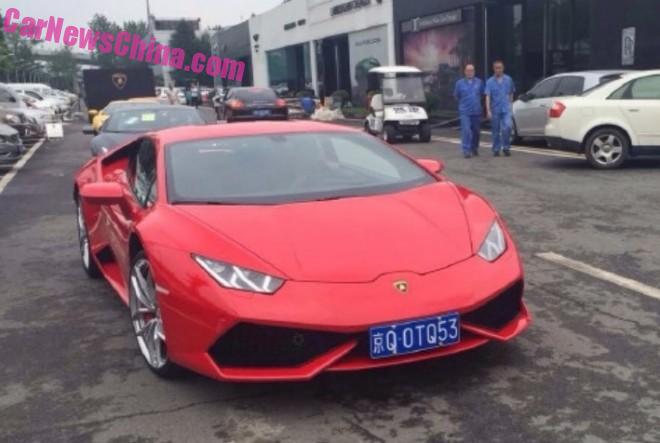 Huracan in red with red calipers, license plates of Beijing!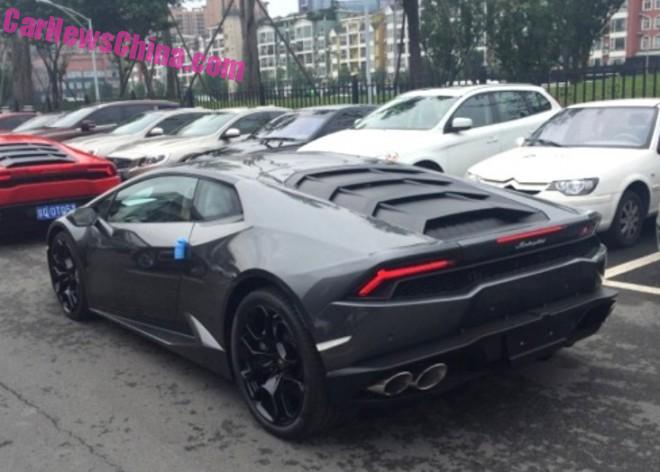 A stealthy black gray 'Can with black alloys. Car seems fresh from the boot, still with its protective blue rubber strips on the doors.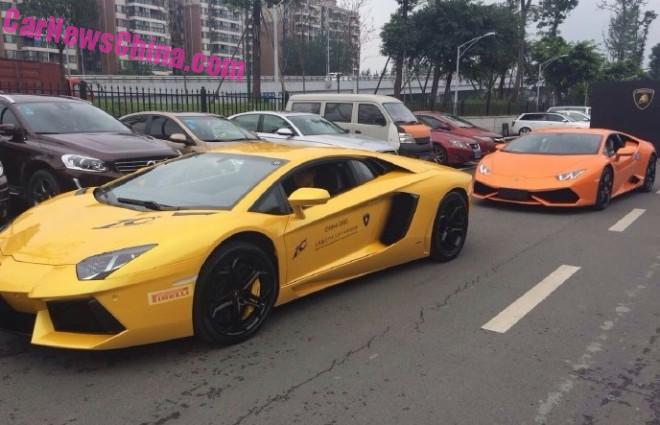 Yellow Aventador with yellow calipers, followed by another boat-fresh orange Huracan.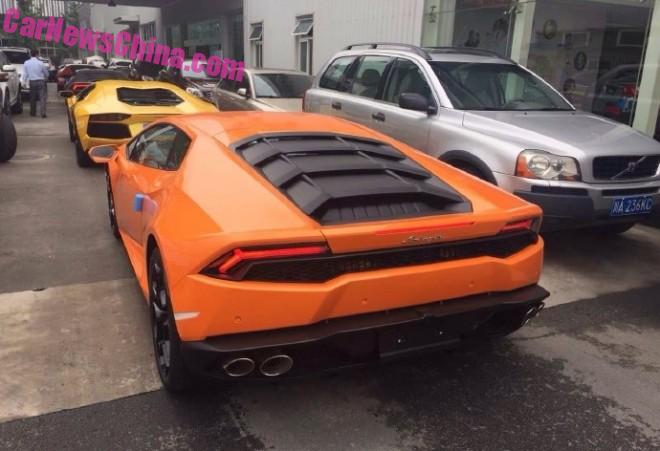 China will likely remain Lamboo's biggest market for a while…