An incredible beautiful Rolls-Royce Silver Spirit Mark 1, Spotted in China in a shop on the Beijing Tuning Street. The old Roller was in absolute super shape, looking better than new with all shiny chrome and perfectly smooth cream white paint. She was for sale for a hefty 1.18 million yuan or 190.000 USD.
The majestic Silver Spirit was manufactured from 1980 until 1999. The MK1 was made from 1980 until 1989. There was also a long-wheelbase version which was called Silver Spur. This particular example is a rare 1980 first series car! Power comes from the famous 6.75 liter V8 engine with about 280hp, mated to a GM-sourced THM 400 3-speed automatic transmission.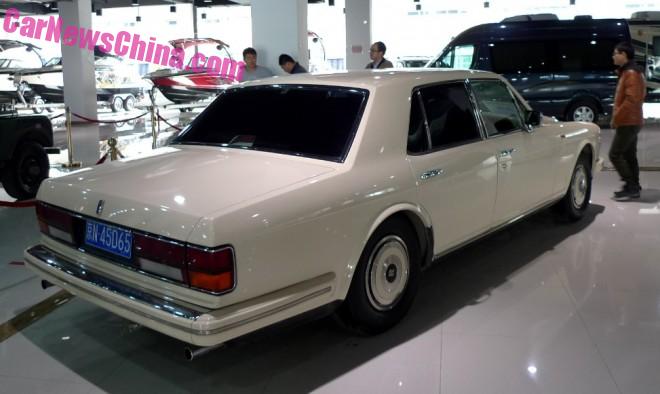 The Silver Spirit was never officially sold in China but some arrived via the gray market and other misty channels. A salesperson told me this white beauty arrived in 1985, imported second-hand from Swiss for an expensive Beijing hotel. It is completely original bar for the darkened rear windows.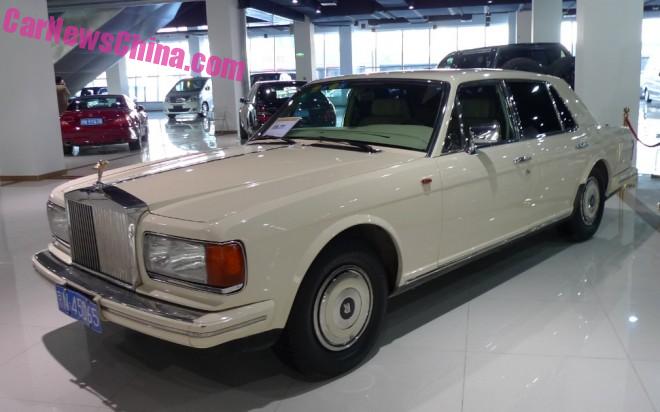 So much class, so much style. Why did it all go so wrong..?
We have a small and very precious China Silver Spirit Silver Spur Collection: white Spur, U.S. Spirit, Mulliner limousine, gold Spur (same location),  and a blue Spirit.