Last month we brought you a pretty Pink Rolls-Royce Phantom, but sadly the doors were closed. Not today! We got the interior in full shine and fine, with a lotta thanks to Rachel. And we also learned that this Pink Roller is not some kind of wuzzy local wrap, but a real Bespoke Rolls-Royce pinkfied in the United Kingdom for a very wealthy Chinese buyer.
Here she is fresh from the boat in the port of Tianjin in northeast China. Still got the protective plastic on the grille and the badge still needs to be glued on.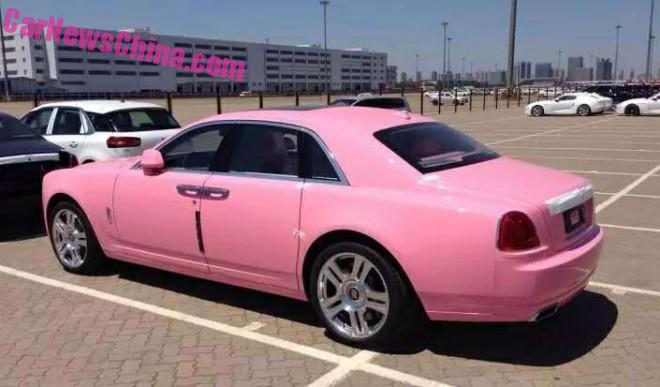 Some serious metal on the right. Seem to be Porsches.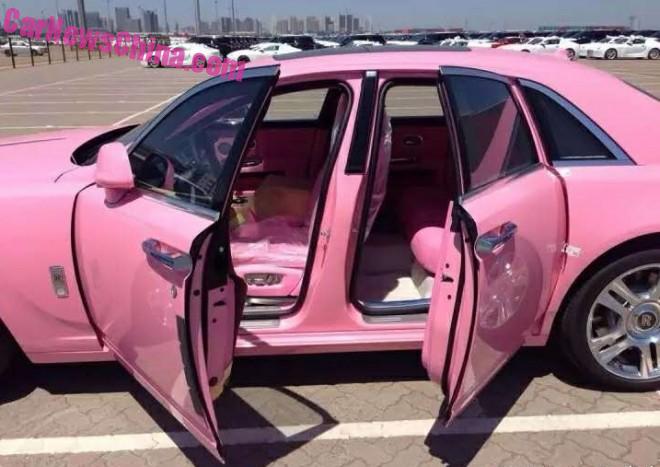 Doors open now! Seats and bench in pink, doors completely in pink inside and out, roof is pink, and even the door sills are pink.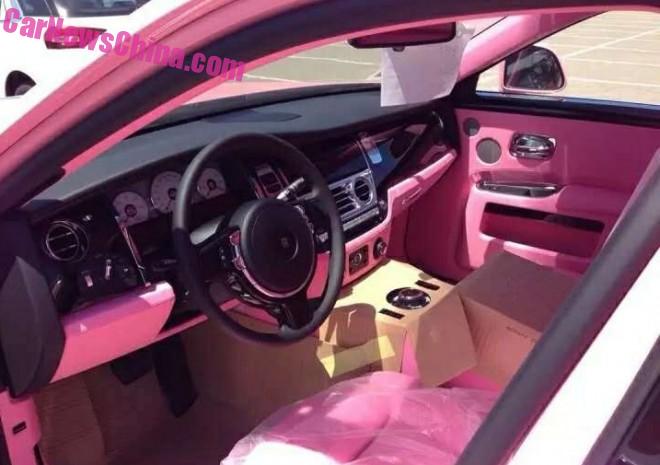 Oddly however, the dash is only half pink and the steering wheel is bog standard black.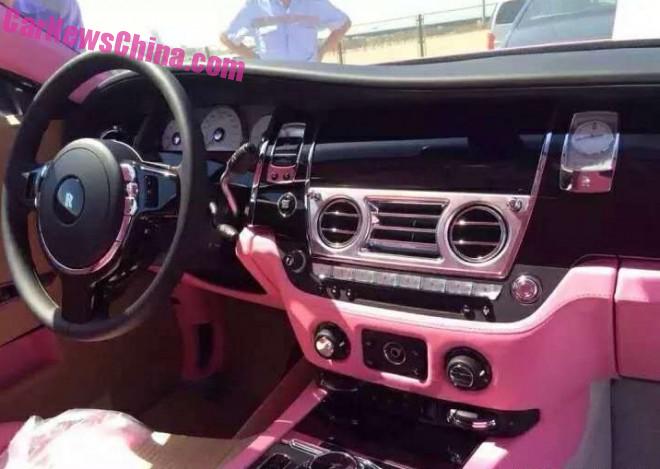 Center tunnel in pink too. Light brown wood matches nicely with pink, so I guess that's all right.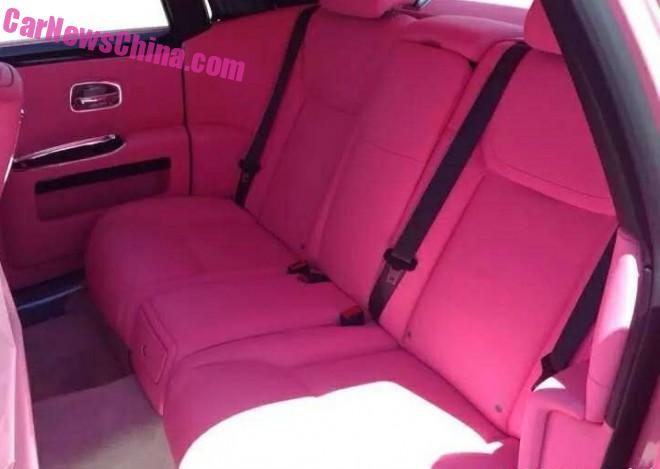 The bench is very pink. And check out those doors! Just amazingly beautiful.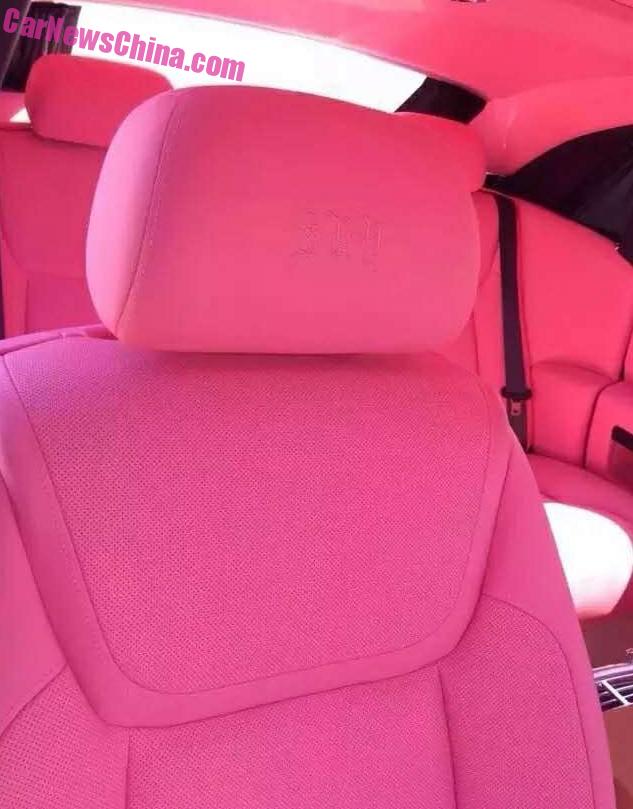 Initials 'SRV' embroidered in the headrests. The owner of the vehicle nicknamed it 'Pink Baby'. We suspect the owner is a girl, but this being 2015, we can't be absolutely sure.
The Rolls-Royce Ghost is a very popular car in China. Power comes from a twin-turbocharged 6.6 liter V12 with 570hp and 780nm. Price starts at 4.19 million and ends at 6.66 million yuan. Six is a lucky number in China, although not as lucky as eight. The Phantom for example is priced from 6.88 million to 9.88 million yuan.
Time now, for our famous China Rolls-Royce Ghost Collection®: crashed, almost-grounded, license, crash, Canton Glory, Royal Horse, Art Deco, lucky, kareoke, bit bling, cake, dual tone, Six Senses, crash, crash, crash, crash, EWB and a special China Edition.