An extremely beautiful Rolls-Royce Silver Spur, seen in a very spooky building in the center in Beijing Tuning Street in the capital Beijing. The Roller was parked in a giant hall, flanked on each side by a speedboat on a trailer. The building was otherwise empty.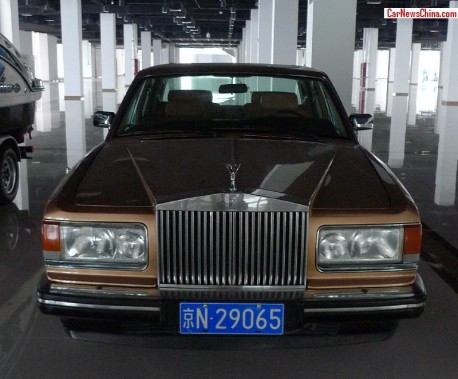 The Silver Spur was in perfect condition. Painted in brown gold with loads of still-shiny chrome. The Rolls-Royce Silver Spur is the long-wheelbase version of the Rolls-Royce Silver Spirit, both cars were produced from 1980 until 1999. The vehicle on the photos is a MK1 which was made from 1980 until 1989. The Silver Spur & Silver Spirit were never officially exported to China and this is the first Spur we see in country, earlier on we met one Spirit in Shanghai.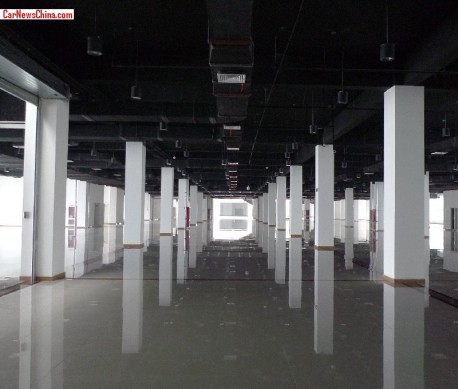 A rather lonely guard told me the building was completed a year ago, meant for tuning-shows and exhibitions but so far however none was ever held. The building looked very modern and surprisingly clean, good place for a speedy show. On top of the hall were two more floors with office space, which were completely empty too.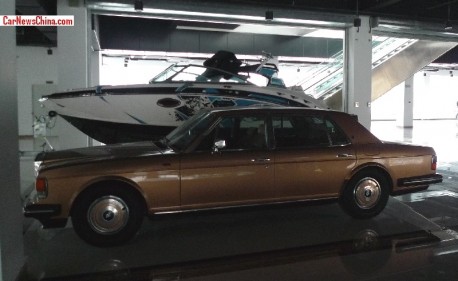 The MK-1 Silver Spur is powered by a 6.75 liter V8 with 275hp, mated to a GM-sourced 3-speed automatic gearbox. The Silver Spur is a giant of a car, size: 5380/1887/1486, wheelbase is 3162.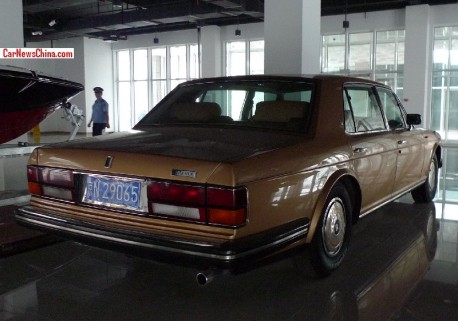 The guard on the left, wearing a police-style hat, as is the habit in China. No hook on the Roller so it can't pull a boat. The guard didn't know why the cars and boats were parked inside the hall, but he did know they all belonged to one very rich man.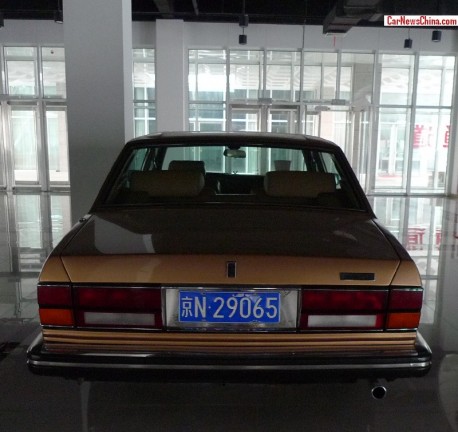 And a lucky man that is! This Rolls-Royce is nothing less than an automobile monument. He should buy the whole hall, park the car in the middle, and have a permanent exhibition.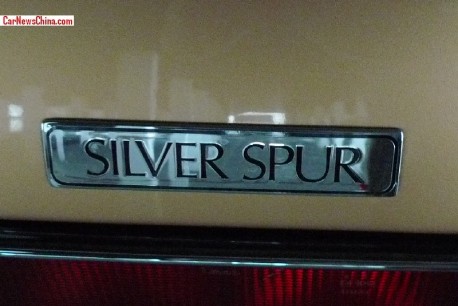 The Silver Spur.