An extremely beautiful Rolls-Royce Silver Spur sedan, Spotted in China on the Beijing Tuning Street by Reader & Serial Spotter Navigator 84, thank you for the pictures! The vehicle stands on the parking lot of the Sport Car Club (SCC) Service Center, where the wealthy take their vehicles for an oil change or a new set of tires. To the left of the Roller a massive Bentley Azure Mark 1 Mulliner.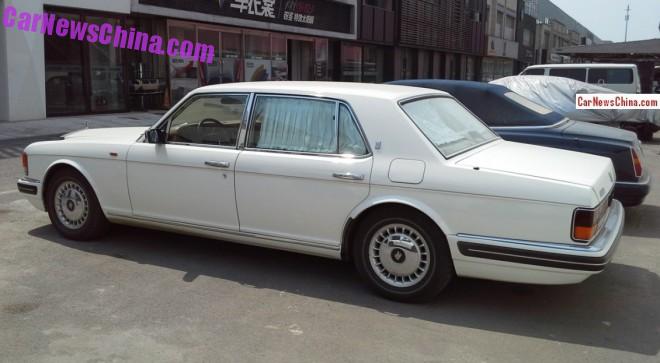 The Silver Spur is the long-wheelbase version of the Silver Spirit, and then there was the super stretched Silver Spur III Mulliner Park Ward Limousine. The Silver Spirit was manufactured from 1980 until 1999. This particular beauty is a 'New Silver Spur', also known as the Mark IV, which mas made from 1995 until the end in 1999. The vehicle is in a superb shape, just completely perfect until the curtains behind the side and rear windows. The New Silver Spur is powered by a 6.75 liter Rolls-Royce V8 with about 275hp.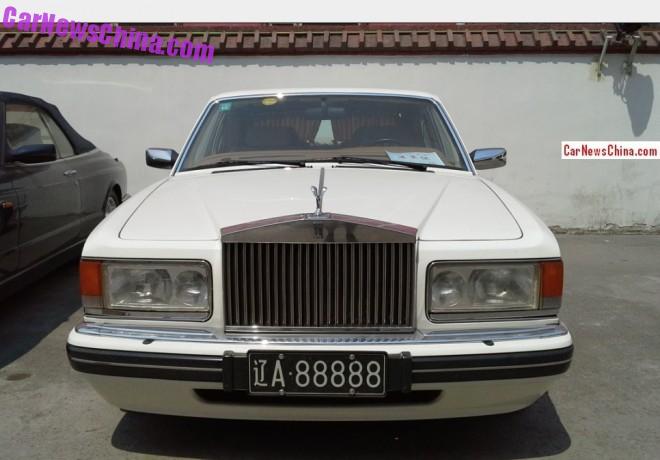 The Liaoning province license plate is likely a fake. Eight is a lucky number in China and five eights is just too good to be true. I was in this same area a few weeks back and this Roller was inside the maintenance hall. It was not allowed to take pictures but a mechanic told me the car belonged to a coal baron from Shanxi Province. Let's hope she doesn't get too dusty out there!