A very clean Isuzu Rodeo SUV, Spotted in China in central Beijing. The good vehicle looked almost as clean as new and was in a very good overall shape. No rot or rust in sight and nothing seemed to be broken. Alloys are period original.
Roof rails, side bars, and spare wheel cover were popular factory options. Darkened windows likely an after-market job. The Isuzu Rodeo was the North American variant of the Isuzu Wizard. In other markets of the world it was also known as the Opel Frontera, Vauxhall Frontera, Holden Frontera, Chevrolet Frontera, Isuzu Cameo, Isuzu Vega, Isuzu Frontier, and Chevrolet Rodeo.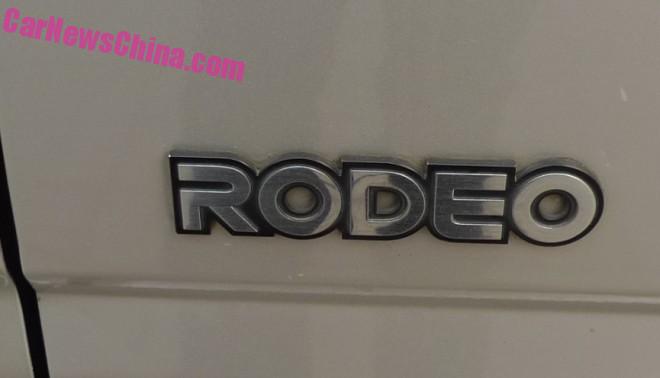 The first generation was manufactured from 1989 until 2002 in various factories in Japan, Egypt, Thailand, the U.K., and the U.S.. The various variants were available with an endless variety of engines, including 2.3/2.4/2.6/3.1/3.2 petrol and 2.5/2.8/3.0/3.1 diesel. The North American Rodeo was available a 2.3 liter four and a 2.6 liter four.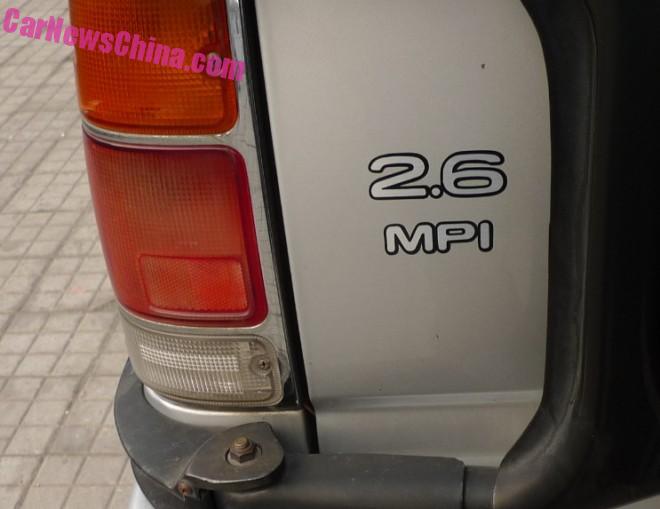 This particular example in Beijing has the 2.6 under the bonnet, good for an output of 120hp. Gearbox was the GM-sourced four-speed automatic, sending power to all four wheels.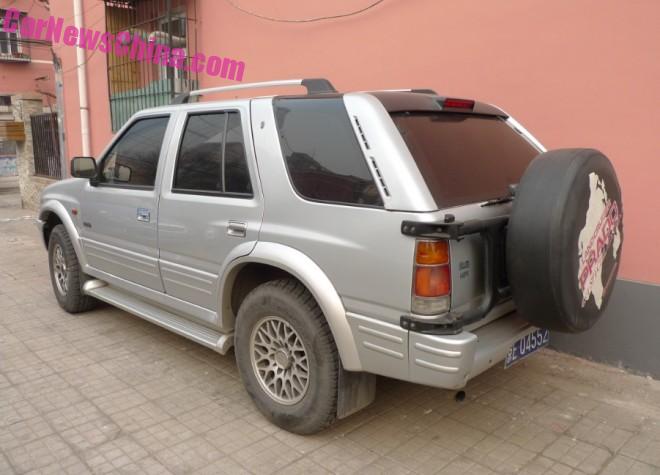 The Rodeo was never officially sold in China so how this U.S.-market car ended up in the Chinese capital is a mystery. Tires looked rather old and in urgent need of a replacement. Exhaust pipe was a bit rusty.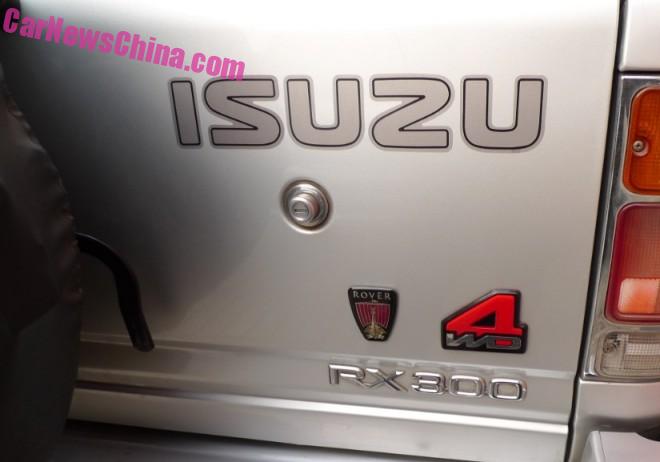 It is also a Rover and a RX300.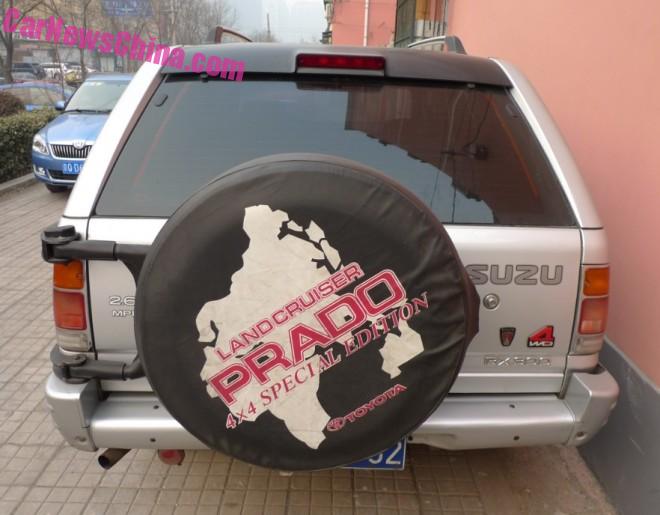 And a Land Cruiser Prado 4×4 Special Edition. But first of all: an Isuzu in Beijing.