The 2016 Lincoln MKX has been launched on the Chinese car market. Price starts at 449.800 yuan and ends at 659.800 yuan ($70.847 – $104.000). Price in the U.S. ranges from $38.100 to 57.810. The enormous difference is caused by high import taxes and greed sound entrepreneurship.  Local production would slash prices by about 25% but Ford has decided against production in China for now.
The MKX is available with two petrol engines: a turbocharged 2.0 liter four with 253hp and 378nm, and with a turbocharged 2.7  liter V6 with 340hp and 542nm. Both engines are mated to a six-speed automatic gearbox controlled by push buttons (!?!) on the left-side of the center console, sending power to all four wheels.
The 2.0 turbo is unique for China. It is not available in the MKX anywhere else in the world. The 3.7 liter V6, which is the largest engine for the MKX in the United States, is not available in China.
The top spec 'Black Label Series' is called 'Presidential Series' over here, just like with the MKZ and MKC.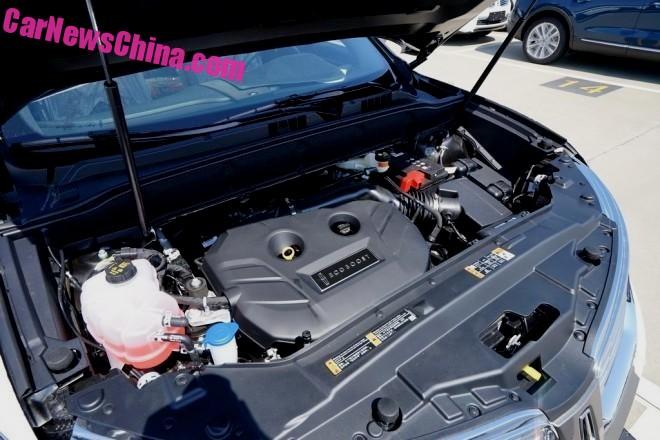 The 2.0 turbo leaves a lot of space under the bonnet. EcoBoost, naturally.