This is the new Chery Arrizo 7e, a plug-in hybrid electric vehicle (PHEV) based on the petrol powered Chery Arrizo 7 sedan. The Arrizo 7e will be launched on the Chinese car market in early 2016. Price including green energy subsidies will start around 150.000 yuan.
Dash doesn't seem to differ at all from the petrol version.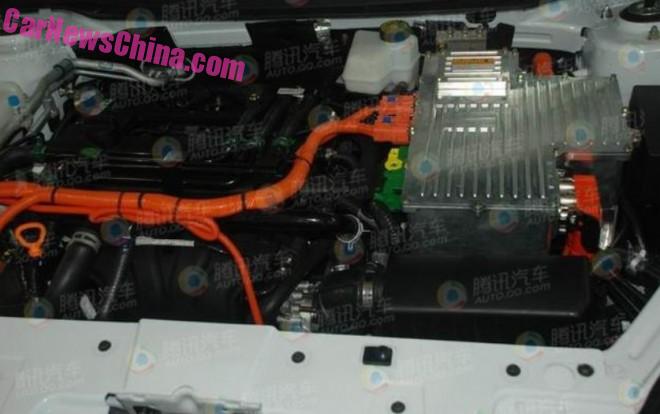 Earlier spy shots of the engine-motor bay. The plug-in hybrid system consists of a 126hp 1.6 liter petrol engine and a 75hp electric motor, making for a well-powered hybrid car.
Battery capacity is 9.3 kWh. Range on pure electric power is 50 kilometer and charging takes 5 hours. Chery claims a fuel consumption of 2.2 liters per 100 kilometers. Top speed is claimed to be 180 km/h and the 7e weights a hefty 1590 kilo.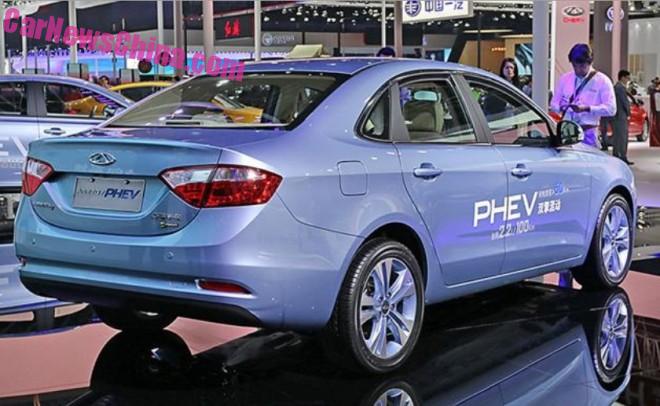 A blue PHEV is a green car.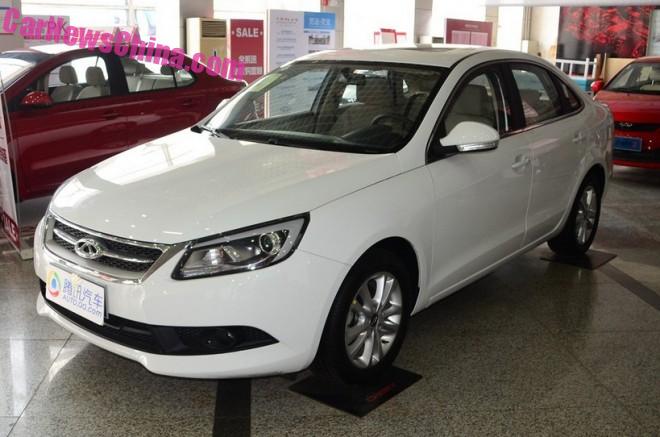 The petrol powered Arrizo 7. Price starts at 72.900 yuan and ends at 126.900 yuan. Engines: 126hp 1.6 and a 152hp 1.5 turbo.