A totally cool Toyota Corolla sedan, Spotted in China in the Dongba area in faraway east Beijing. The good Toyota was wrapped in an eye killing shiny purple wrap, and further prettied up with a hefty body kit, a black grille, a partly black bumper, a black roof, darkened windows, and racy tires with shiny alloys and a red hub.
The wrap was of good quality and extended neatly over the bumpers, mirrors, and door handles; the holy trinity of a proper wrap. Small spoiler on the boot lid should have been a bit bigger. The tenth generations Toyota Corolla was a reasonable popular car in China, manufactured by the FAW-Toyota joint venture in Tianjin. Sadly, we almost never see them modified.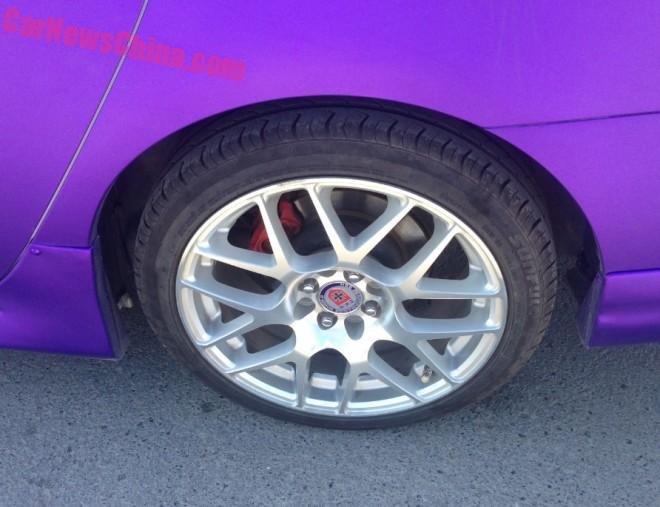 HRE alloys, or a Chinese fake variant, and red brake calipers. Body kit almost hits the road.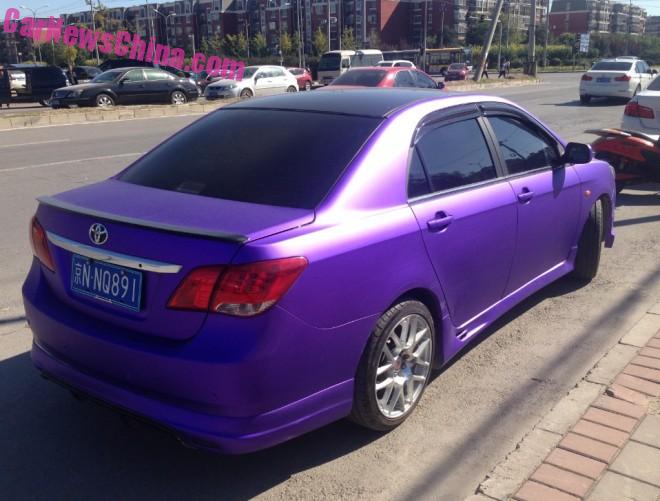 Black windows and roof contrast nicely with shiny purple body. Black spoiler contrasts nicely with chrome Toyota logo, chrome strip between the lights, and shiny purple body. Speedy red electric scooter in front of car is mine.