Geely has released a flock of new photos of the new Emgrand NL-3 SUV, showing the trendy SUV on a trendy street and in trendy nature. This white example here got an odd spot on the door. Dirty already? The NL-3 will be called Geely Emgrand Boyue when it hits the market in early 2016.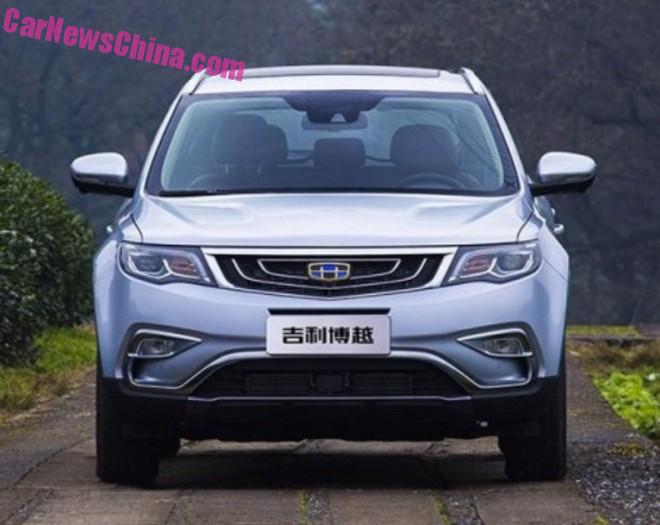 The new Geely grille surrounded by a chrome edge, an interesting chrome bar in the bumper, large mirrors, and useless roof rails.
There will be three engine options: a 2.0 liter with 140hp, a low-pressure 1.8 turbo with 160hp, and a high-pressure 1.8 turbo with 184hp. The latter will be four-wheel drive, the other two front-wheel drive. The latter will have a six-speed automatic, the other two a six-speed manual.
Size: 4519/1831/1694, and wheelbase is 2670.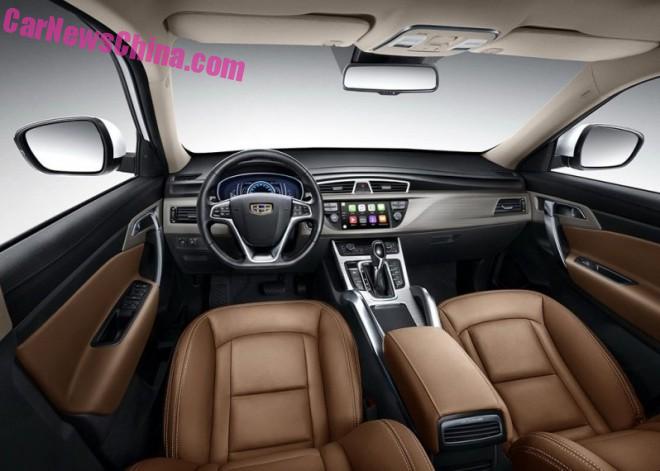 The interior is easily the best we have ever seen from Geely. Spacious, fine materials, and very tech. Flat bottomed steering wheel for a bit more SUV sportiness, and large oddly shaped handlebars on each side of the center tunnel.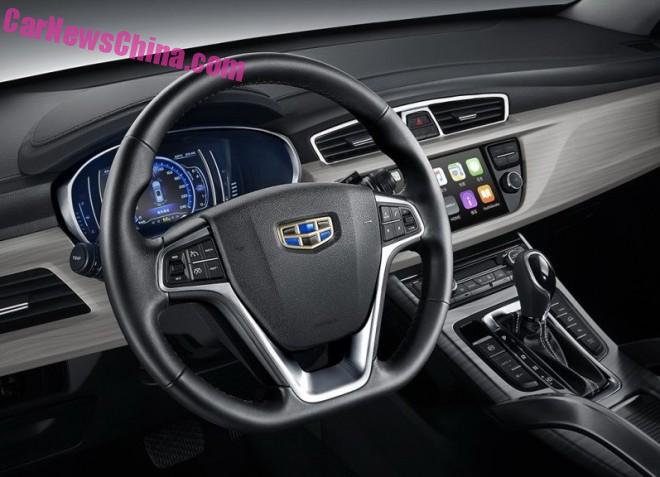 Instrument panel is completely digital, infotainment system comes with Apple CarPlay. However!, the super sonic instrument panel is only for the top-spec versions, the cheaper ones get analogue.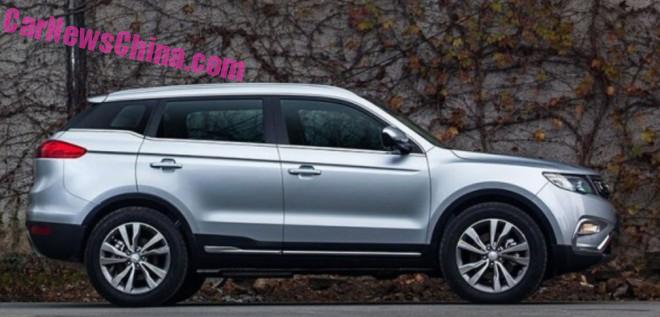 Large mirrors have to compensate for view-blocking D-pillar. Otherwise a fine looking car, and even the wheels are of the right side.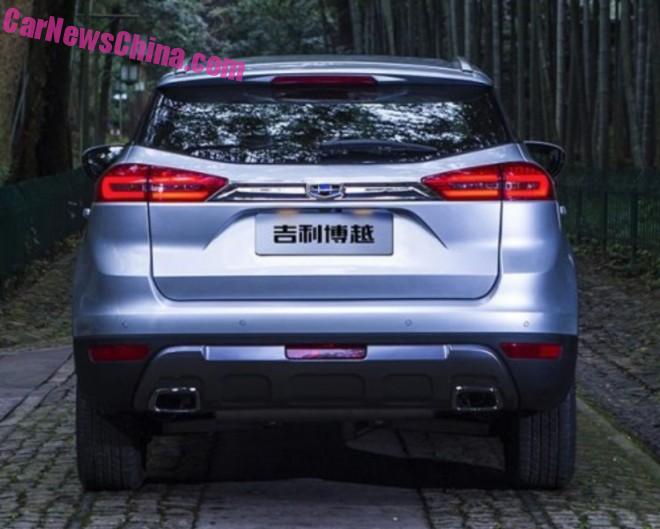 No name badges but the plate says Boyue. Taillights are fashionably small and fashionably red, connected by a fashionable chromed bar with a small Geely-slash-Emgrand badge in the middle. Tail pipes are just big enough.