Geely has released the first images of the facelifted Geely Englong EC6, also known as the Geely Englon EC6 Jingang, or in English as the Geely EC6 King Kong. However, it won't be called like any of that anymore.
The new name is simply Geely Jingang, and the Englon logo has been replaced by the new 'unified Geely' logo that used to be the Emgrand logo. But the Jingang won't be part of the new Emgrand range. Check? Check! Geely likes to make things easy to understand, and not confusing.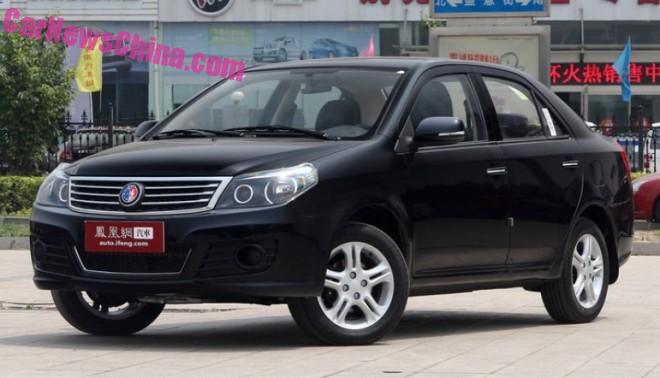 This is the current Geely Englon EC6 aka EC6 Jingang, with the Englon logo on the grille.
Price starts at 45.900 yuan and ends at 62.900 yuan, making it one of the cheapest sedans on the Chinese market. There is one engine available, a rather old 1.5 with either 94 or 102hp, mated to a five-speed manual or a four-speed automatic. The engine and transmissions will continue unchanged in the facelifted car, and price range will be about the same.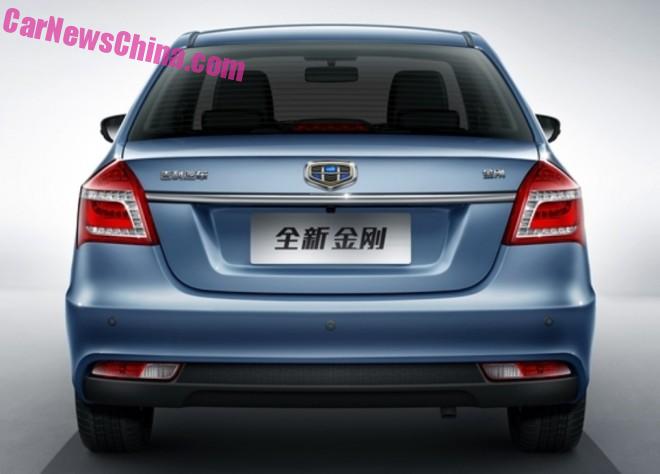 A really big 'unified Geely' logo! New rear lights looking trendy, trendy chrome strip connecting lights, new fog lights, and a new bumper.
A hip pattern there on the plastic, but the pipe hanging around in nowhere land is incredible ugly. How hard can it be to properly integrate the bloody pipe in the bumper? Up until five years ago or so all local Chinese automakers did their pipes like this, but today most have made the jump to cleaner designs.
Geely has not.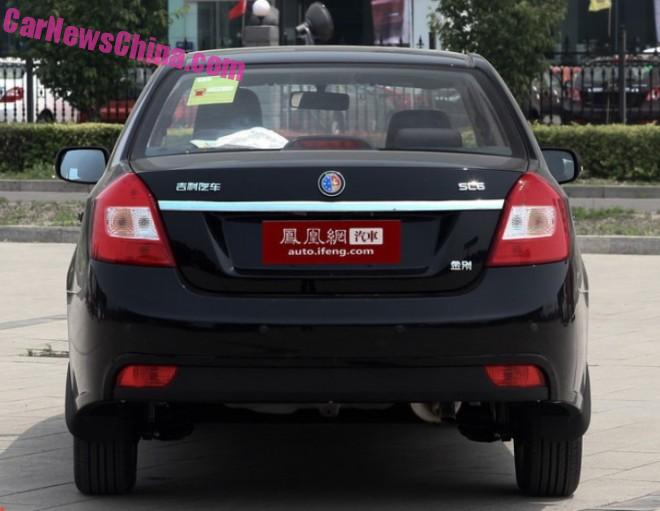 Admittedly, the old one was even worse, with the entire end of the pipe and the muffler in plain sight! The horror.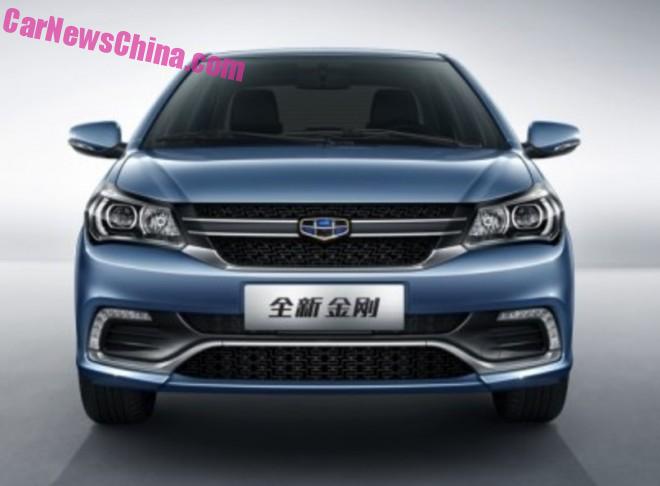 The pattern on the plastic comes back on the grille and bumper. Chrome handlebar-mustache in bumper similar to the one on the new Geely Emgrand Boyue SUV.