A mellow yellow Geely Meirenbao, Spotted in China in central Beijing. This is the facelifted version with the big headlights, the new bumpers, and the speedy body kit. The vehicle was in perfect condition, looking solid and clean, and completely original bar for the strips on the corners of the front bumper.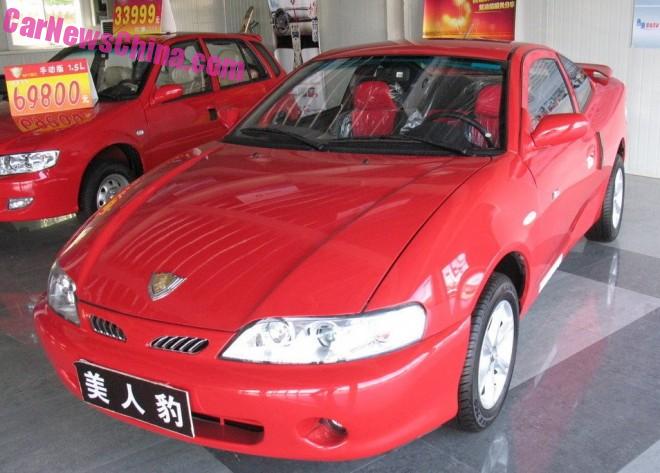 This is the original Geely Meirenbao, Geely's finest and China's first locally made sportscar. It debuted in 2003 and received a facelift in 2006. Meirenbao means 'Beautiful Leopard', but Geely translated it as 'Beauty Leopard', and this is how it became known in the rest of the world. The Meirenbao was also known as the 'MyBo', which was an awkward English transliteration-abbreviation of 'Mei (My) renbao (Bao)'.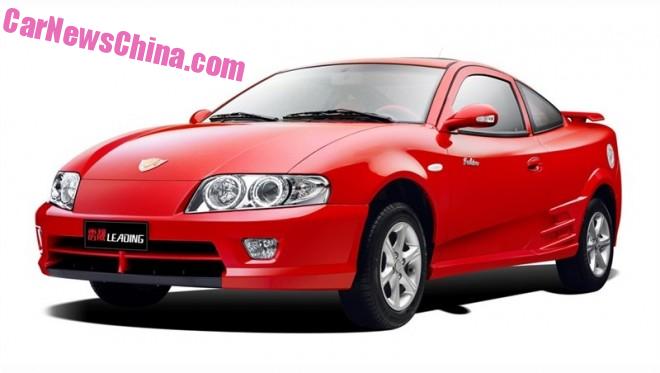 A period factory photo of the facelifted variant. To make matters a little bit more complicated the facelifted variant was also known as the Geely Lijing, or 'Leading' in English. Geely continues this great tradition of 'using various brand names and names for the same vehicle over a period of time or at the same time' until today. They like that. It is their way.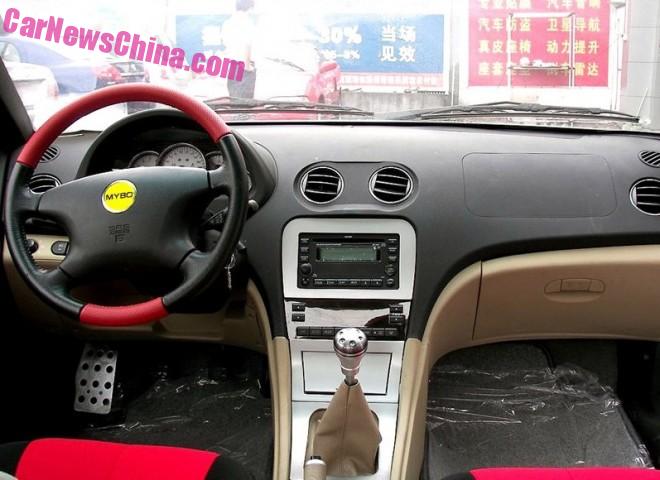 A dealer photo of the interior of the facelifted Meirenbao. Completely standard with the yellow MyBo badge, the radio-CD player, and the kinky gear knob.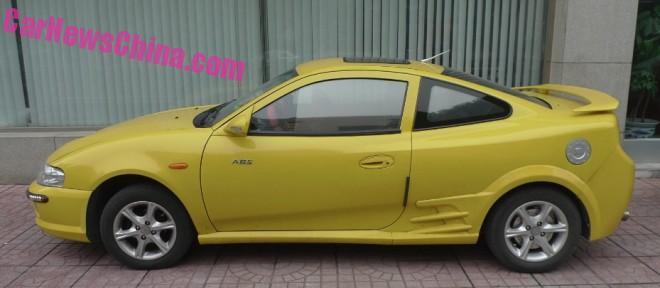 Back now to the one I saw. ABS badge on the door was only for the top-spec 1.8 model, the lesser versions did without ABS and had either a Meirenbao badge or no badge on the door. Rear spoiler, shiny fuel cap, wings in front of the rear wheel, and sporty six-spoke alloys were all factory standard.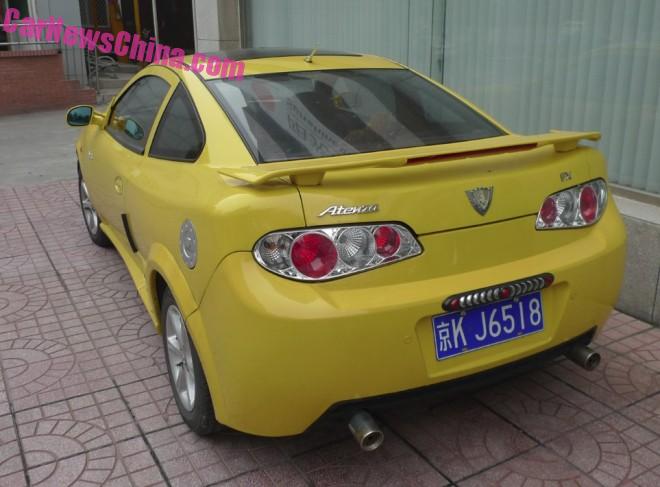 Rear lights are original but the Atenza badge, the FX badge, the strip above the plate, and the extended exhaust pipe tips are not. The facelifted Meirenbao was available with two four-cylinder petrol engines: a 1.5 with 92hp mated to a five-speed manual or a four-speed automatic, and with a 1.8 with 111hp mated to a five-speed manual. Horses went to the front wheels. Price in 2007 started at 66.800 yuan and ended at 79.800 yuan. A bargain indeed! Sadly and badly the Meirenbao is a rare treasure on the streets today. It wasn't very strong, new clean-air rules have killed a lot, and it was never very popular in the first place.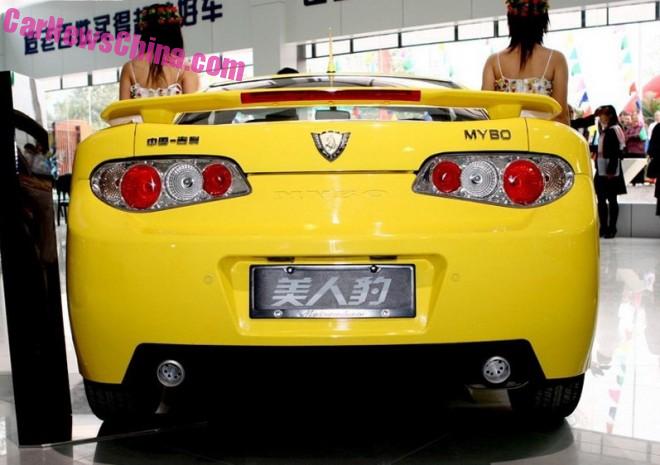 Just for comparison a photo of a car on show, with two pretty girls. Badge on the left writes 'Zongguo-Jili', meaning China-Geely, and on the right a MyBo badge. Pipes are the factory originals with tips with odd little holes.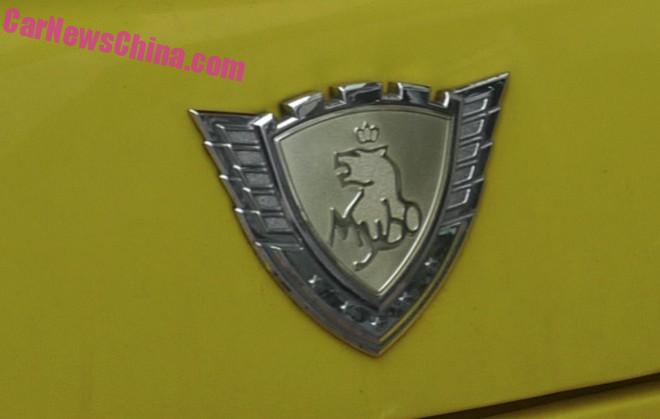 The MyBo badge was a work of art, showing a beautiful leopard with a crown flying just a bit above his head.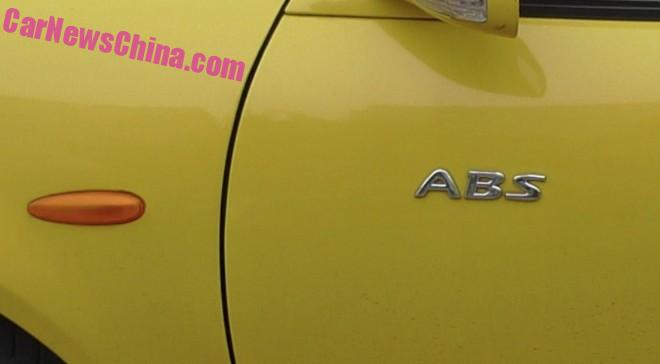 A future classic for sure, with ABS.