The first batch of China-made Buick Envision SUV's is on its way to the United States. The vehicles are being loaded into the An Ji 9 car carrier at this very moment and the ship will soon sail for America. Port of departure is Yantai in Shandong Province, which is where the Envision is manufactured in a plant owned by the Shanghai-GM joint venture.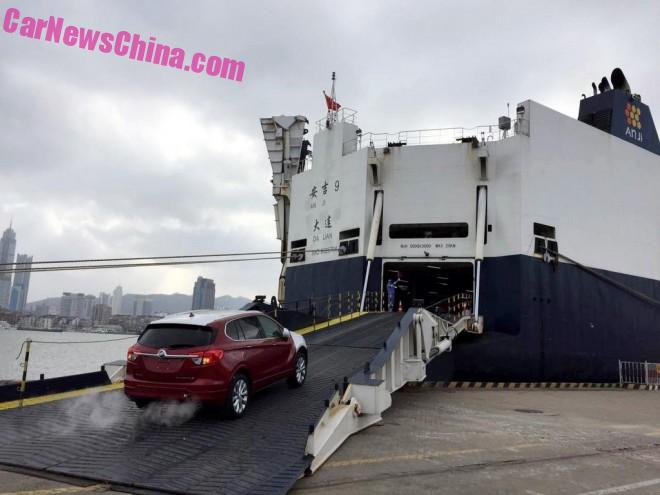 The China-made Buick Envision will be sold in the U.S., Mexico, and Canada. Deliveries in the U.S. will begin in mid-2016. The Envision was launched in China in October 2014, and the American version seems the same bar for the badges and the orange color of the indicators in the headlights.
Power will come from a 2.0 liter turbocharged four-cylinder petrol engine with 260hp and 363nm. Transmission is a six-speed automatic, sending power to all four wheels.
In China the Envision is also available with a 170hp 1.5 turbo with front-wheel drive, but the North American market won't get that one.
Price in China for the 2.0 turbo version starts at 215.900 yuan and ends at 279.900 yuan ($33.300 – 43.180). Price range for the U.S. is yet unknown.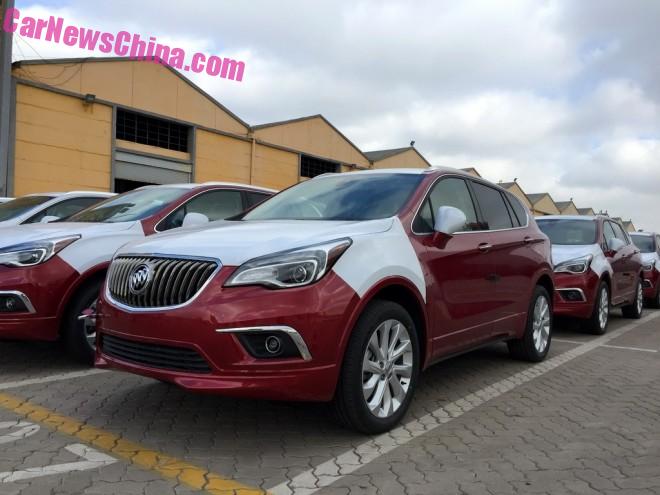 This first batch is likely intended for test drives, dealer introductions, and probably the media. There seem to be only three colors going; red, silver, and brown.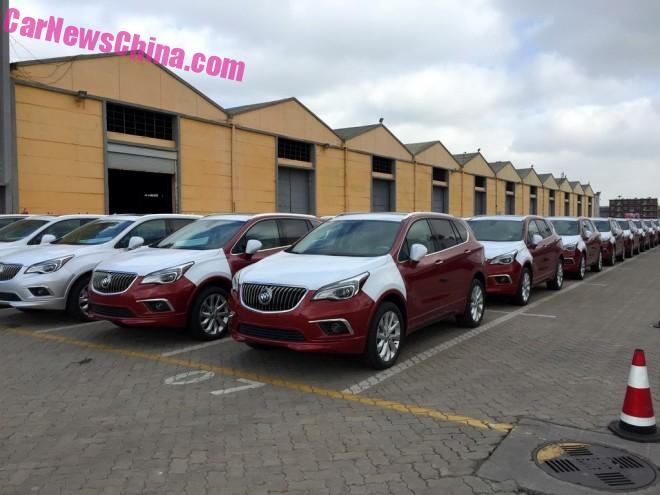 At least fifty cars in this lot.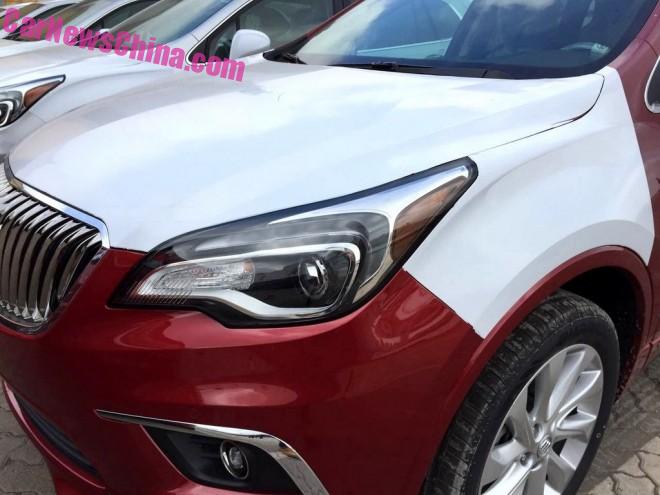 The orange indicator.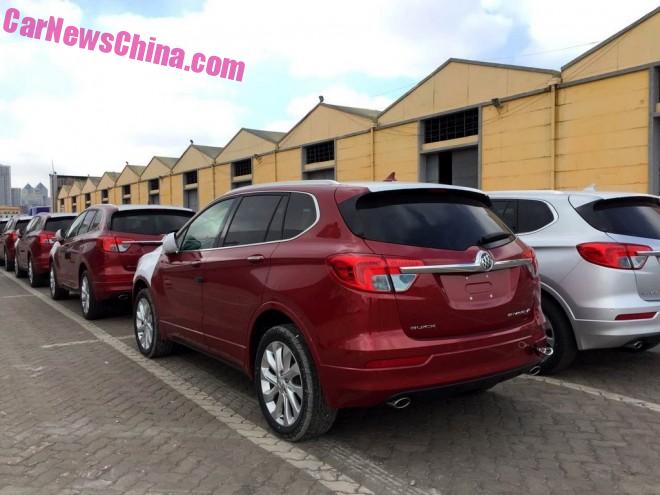 Ready for America. But is America ready for a Chinese Buick..?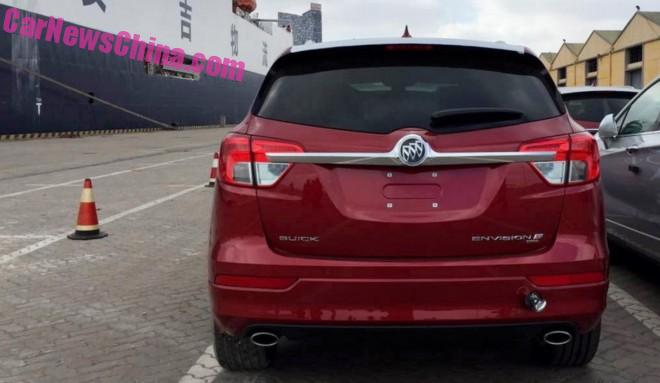 No Shanghai-GM badges at the back. This is just another Buick, really.