The Changan CS15 SUV-crossover will be launched on the Chinese market in March. Price will range from around 55.000 yuan to 75.000 yuan. The CS15 comes with a striking shiny grille and LED fog lights in the bumper. It debuted last November on the Guangzhou Auto Show.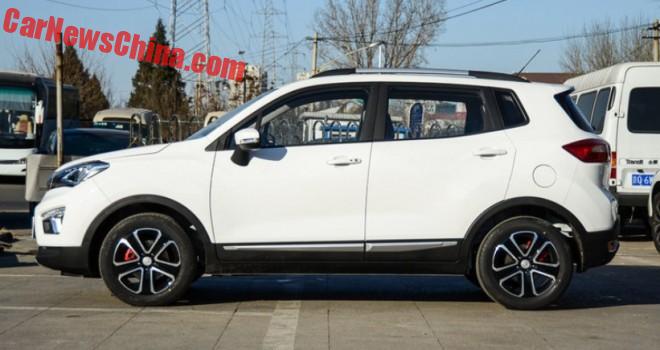 Design is hip and 2016, with wide wheel arches and crossover-ish black plastic. Wheels are far to tiny, but they come with red brakes and sporty alloys. Roof rack is huge and entirely useful. This particular white car is one-tone, but two-tone color combinations will be available as well.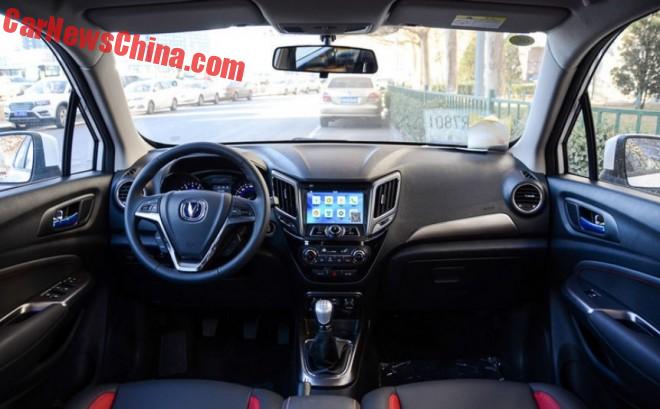 Interior is a tad too black and the steering wheels looks outdated. But the touch screen is big, the buttons trendy, the plastic alu shiny, and the seats sporty with their hip hip red stripes. The CS15 is powered by a 1.5 liter four-cylinder petrol engine with an output of 107hp and 145nm, mated to a five-speed manual or a five-speed DCT. The latter is rather special for such a cheap car, and Changan claims it is their own, and that it will be used in many more small and compact Changan cars.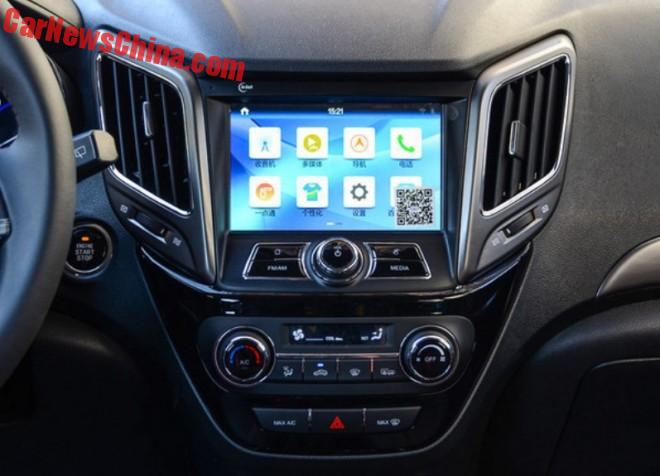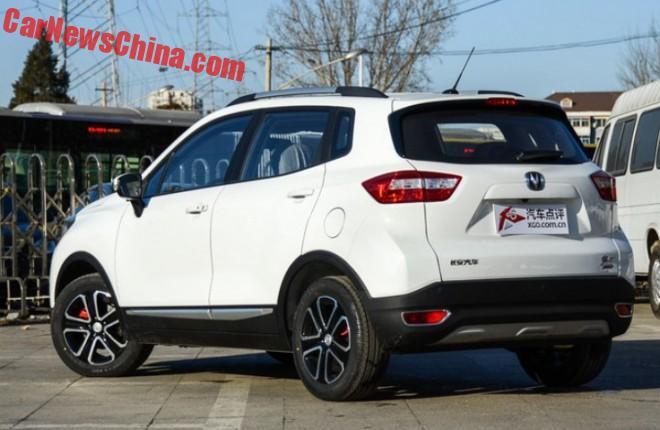 Taillights are fashionable small, but there isn't any chrome strip connecting them. The black bumper has small fog lights and a skid pad underneath. Exhaust pipe is invisible.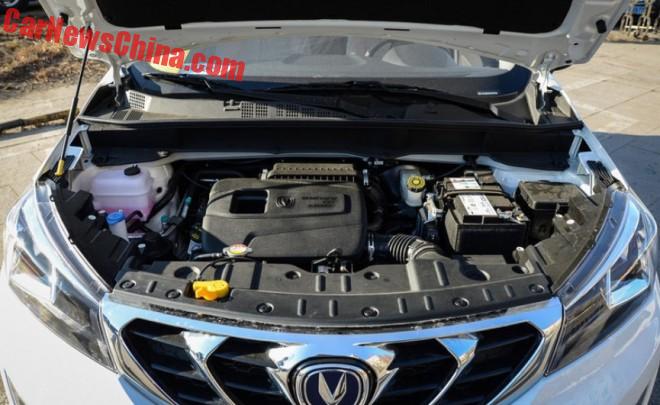 The 1.5.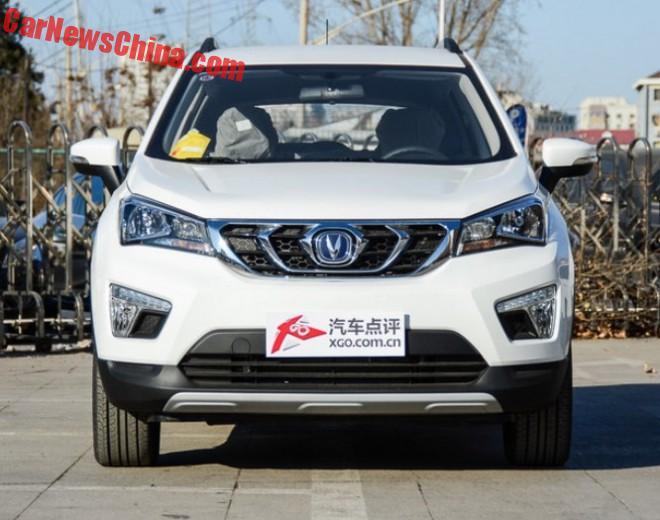 A very good grille, but the lights can make a grown man dizzy, it seems they are falling off the car.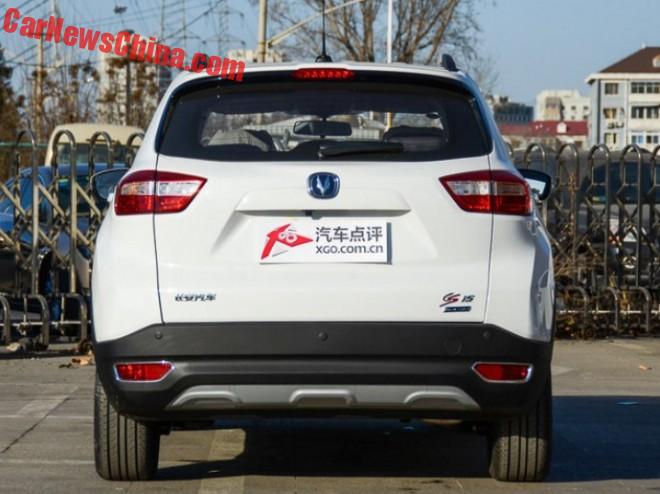 The new Changan CS15 for China.