A beautiful black Toyota Crown sedan, Spotted in China on a windy road in Beijing. The good Crown has been lowered to the max for low riding madness, and is further sexed up with a black grille, black windows, an extra shiny Crown crown badge, and…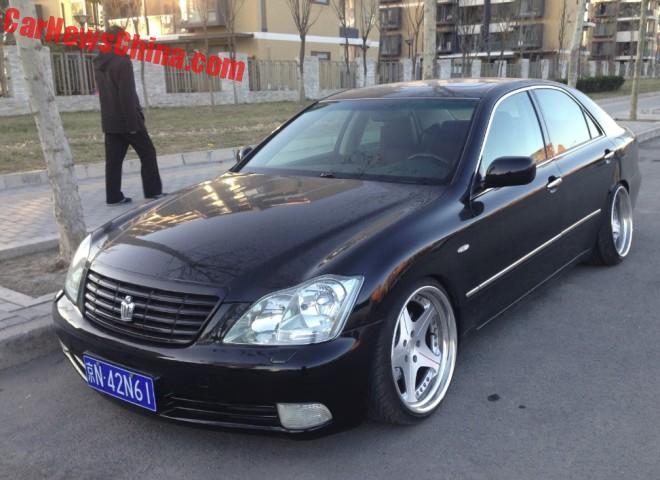 … super low and super wide tires with super shiny five spoke alloys. Brilliantly, the vehicle is otherwise completely standard, making for a sleeper of sorts. Even the rather ugly fog lights in the bumper were left alone.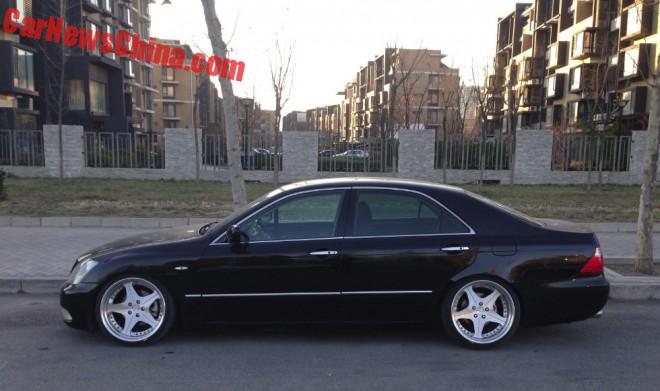 The S180 Toyota Crown was manufactured in China by the FAW-Toyota joint venture, in a factory in the famous port city of Tianjin. In China the Crown was available with a 3.0 V6 or with a 4.3 liter V8, which however was only sold in very limited numbers because Chinese taxes made it far too expensive. The far majority of Chinese Crowns are therefore powered by the V6.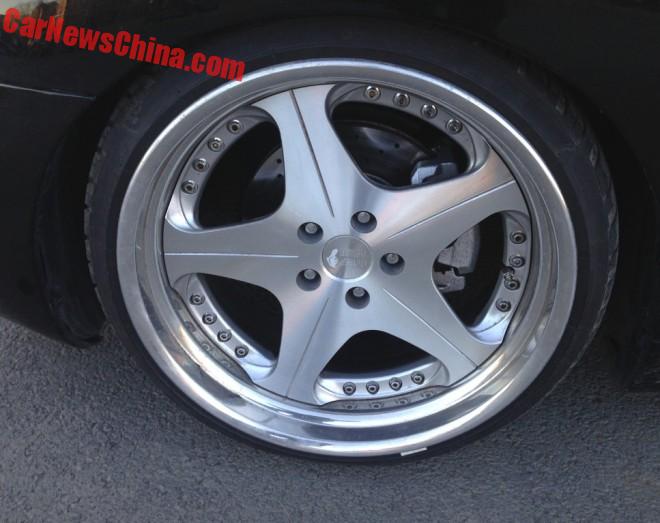 Lowriding is very popular in China, with many clubs in every city, organizing events and exhibitions. The cars are converted at mostly small local shops that are surprisingly capable, creating impressive works of low riding art, like this fine Toyota.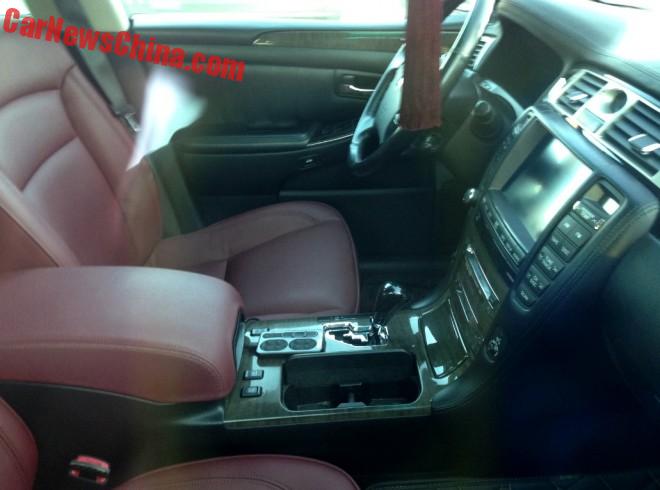 The interior was unchanged too, bard for the suspension-control panel on the center tunnel, just in front of the armrest.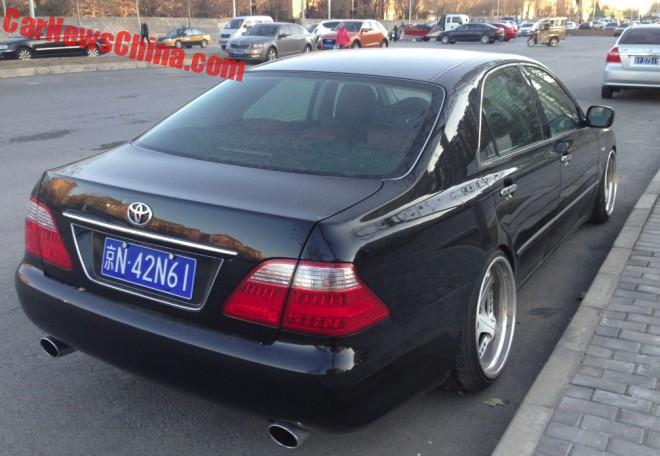 Shiny pipe tips but no wings or spoilers or fiery stickers, this Crown is as subtle as they come.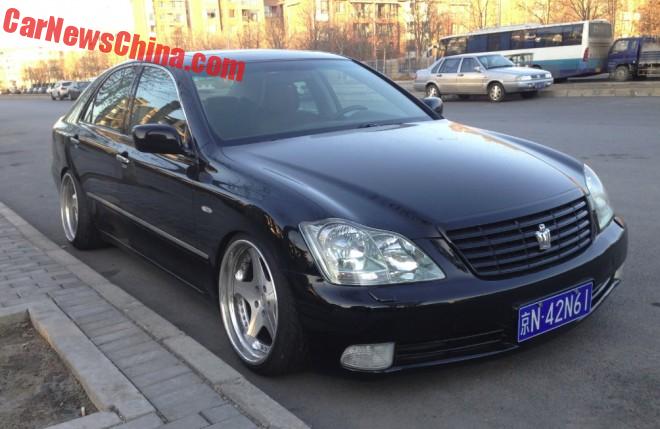 Ride low, ride fast, ride…