Changan Automobile has launched two brand new pickup trucks on the Chinese market, cheap as hell but not looking bad, set to compete in an ever more crowded segment. First up is the Shenqi F50, a crew cab truck with sporty wheels and a few luxuries.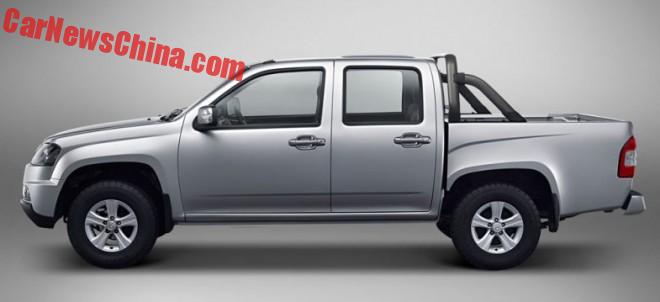 Rear wheel arch has an interesting shape. Rather daring for the segment. The Shenqi F50 is powered by a Great Wall-sourced 2.2 liter petrol engine with an output of 105hp and 190nm, mated to a five-speed manual sending power to the rear wheels.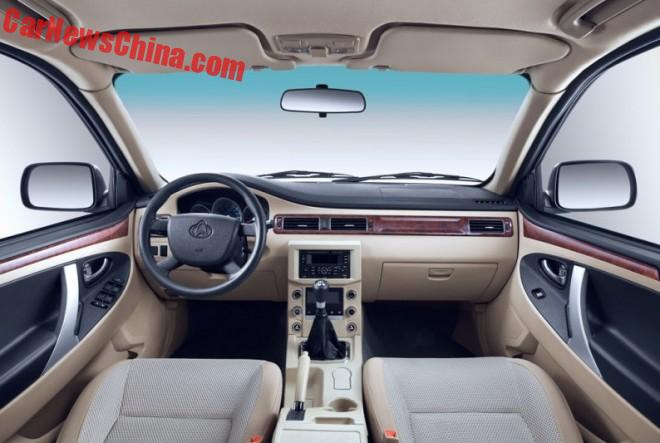 The dash is somewhat bizarre because it is an almost 1:1 copy of the dash of the Volvo S80, with thanks to reader CZK for pointing that out. The good old Volvo S80, it should be remembered, it manufactured in China by none other than the Changan-Volvo joint venture, so the pickup trucks boys didn't have to go far for inspiration. The steering wheel of the F50 however is no Volvo copy, it looks horribly cheap and straight from 1976.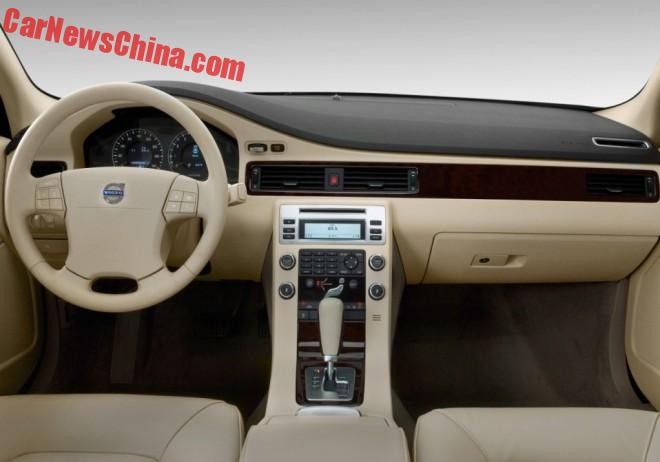 The Volvo S80.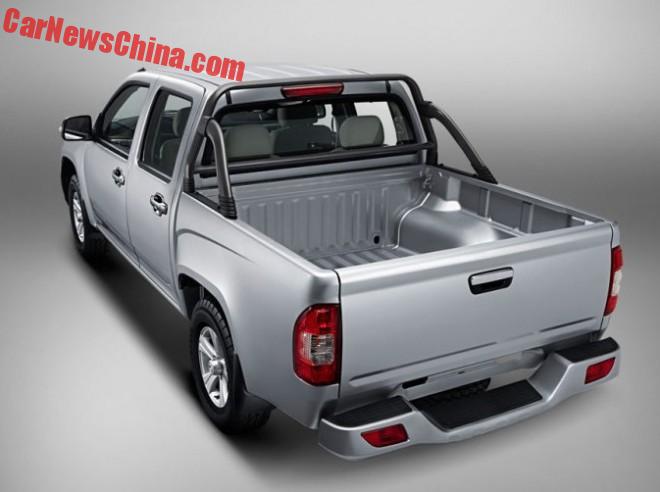 Rack in the back and a nice wide bed. Big bumper!
Size: 5450/1740/1710, and wheelbase is 3380.
Price for all this pretty: from 62.900 yuan to 70.900 yuan, that's 9560 to 10780 USD. With a Volvo dash!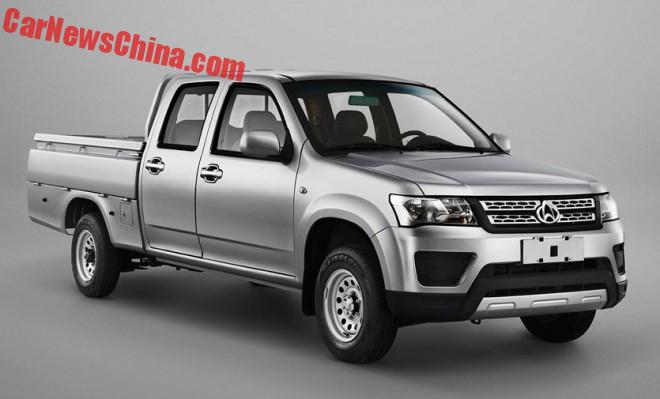 And Changan can even go cheaper with the Shenqi F30. A real workhorse with a simple shaped bed, but still crew cab and with a trendy skid pad under the bumper. The F30 goes for 49.900 yuan to 57.900 yuan, or $7600 to $8510.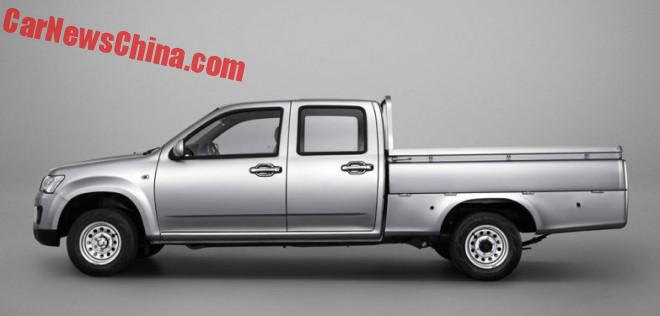 Rear wheels got different covers. That is cool. Power comes from a 1.5 liter four-cylinder petrol with 110hp and 142nm, mated to a five-speed manual. This engine is in use in many Changan products and it is much newer than the old 2.2 in the F50. It has more horses but less torque.
Size for the long-bed version: 5535/1690/1700, wheelbase unspecified. The short-bed version: 4980/1720/1700, no wheelbase specified.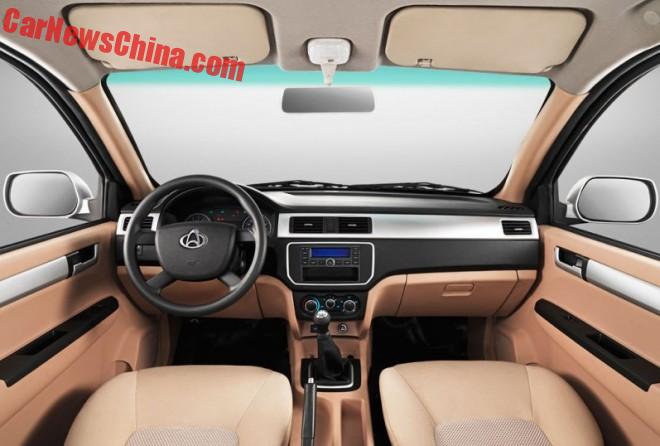 The top side of the dash is S80 again, but Changan designed another center console on it.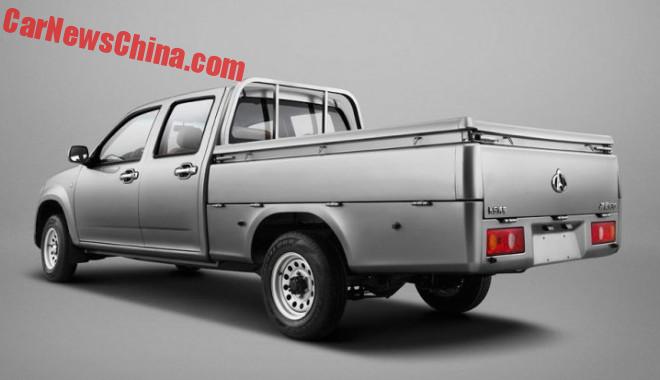 This is the long bed. Got to love those simple square shaped taillights. How 1976 again.