A very beautiful E36 BMW 328i Convertible, Spotted in China on the Beijing Tuning Street. The fine Bimmer was in a good shape, with a paint clean, a chrome shiny, completely original, and without any serious busts or rust. The convertible roof however was in need of some very good care.
The E36 3-Series was manufactured from 1990 until 2000 with a facelift in 1996, this red Beijing car is a post-facelifted example. The 328i was the second-fastest E36 after the mighty M3. It was powered by a 2.8 liter six-in-line with an output of 193hp and 280nm, good for a 240 km/h top speed and a 0-100 in 7.2 seconds. The alloys on this car are period-factory optional.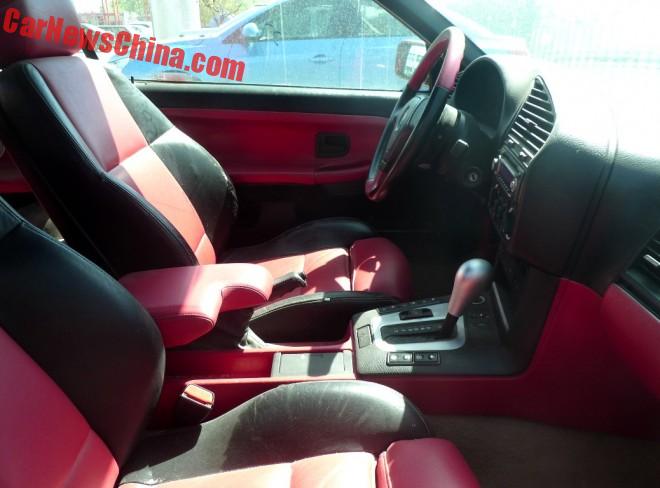 The interior was in perfect shape with black red leather seats, a black red steering wheel, a black red dashboard, and a very kinky after-market silver gear knob for the five-speed automatic gearbox.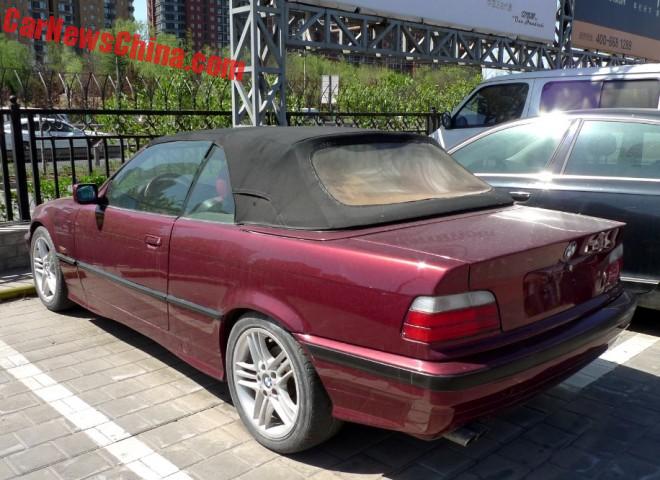 Rear window is brown but a good cleanup can fix that easily. Twin pipes on the left.