A wondrous white E30 BMW 318 sedan, Spotted in China near the Goldenport race track in north Beijing. The good old Bimmer was very dirty and dusty but otherwise in a reasonable shape. No large dents and no rust, and original down until the wheels.
Period original black spoiler on the boot lid, and even the antenna seemed the real thing! The E30 BMW 3-Series was made from 1982 until 1993 with a facelift in 1987, this white car is a facelifted example. The E30 was never officially sold in China but some arrived via diplomatic and other misty channels.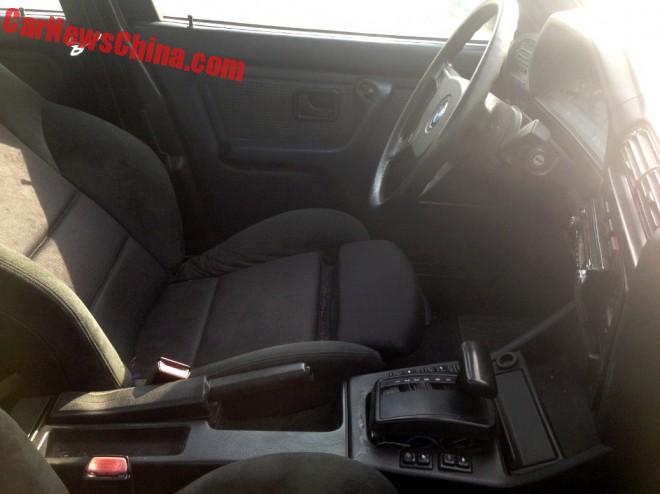 The seats need some work, radio is not original, and somebody has been messing with the wiring of the automatic box. The facelifted variant of the 318 was powered by a 1.8 liter four-cylinder petrol engine with 111hp, mated to a five-speed manual or a four-speed automatic.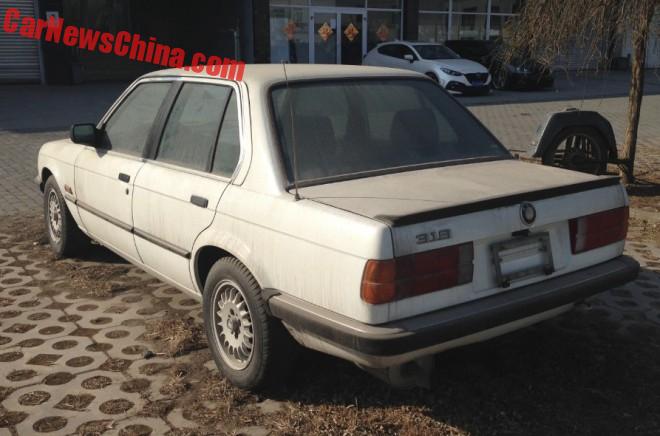 Exhaust pipe is not original, muffler is big enough to fit the entire car. Small license plate frame indicates this was originally a U.S. car.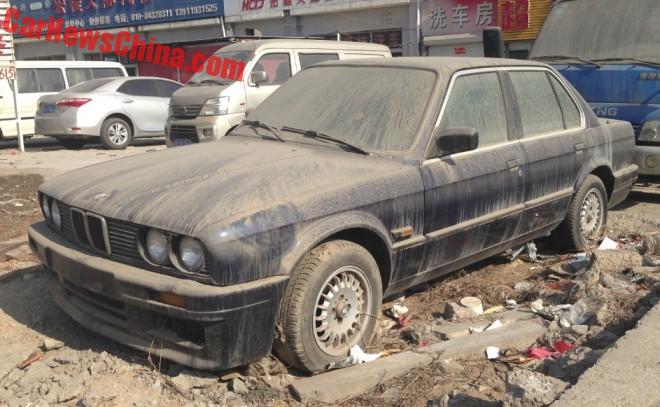 That very same day I met another E30, parked and abandoned in front of a sleazy repair shop. A facelifted car again, painted in dark blue and largely original. Interestingly, it was fitted with a 320is-style front spoiler, but the rest of the car was standard-non sporty.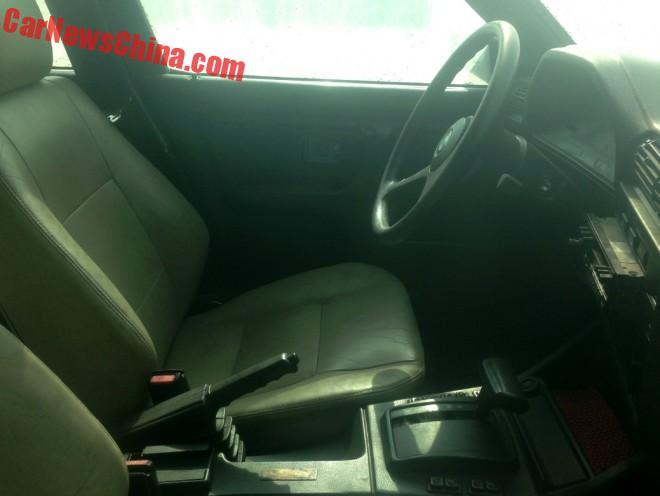 A clean interior with the leather seats in good shape. Radio-cassette player is original but partly popped out. Steering wheel is sporty again.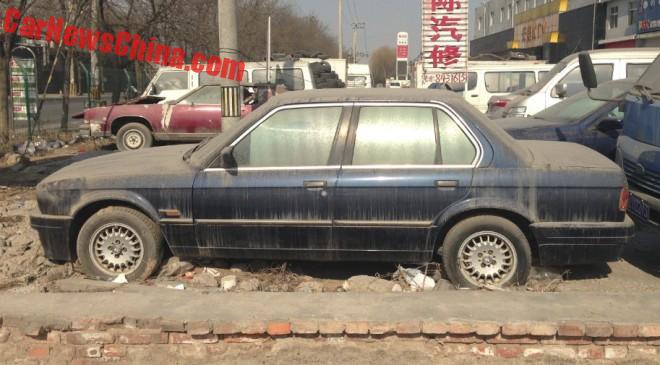 Although as dirty as they come this Bimmer doesn't seem completely lost. Some time, love, and money will likely be get her back on the road again, but sadly that is probably not going to happen. New environmental regulations basically ban these old cars, and not many in China care for a mere '3', no matter how old and rare.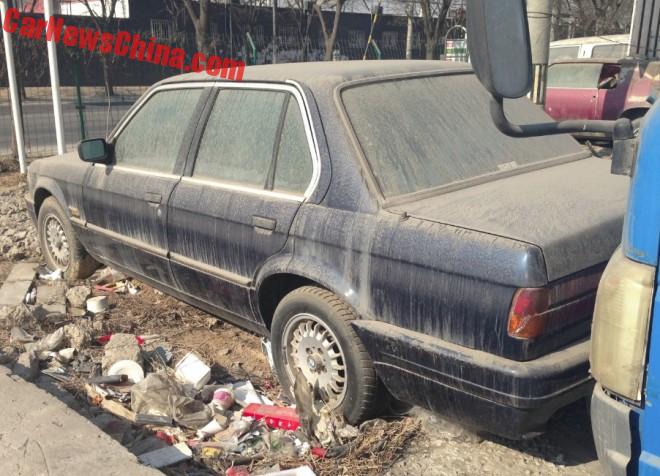 May she not run, may she rest in peace.