The brand new Volvo V90 sedan, which we had first, had been unveiled in Sweden. The sleek looking wagon will have its public debut on the Geneva Auto Show next month, and will be launched on international markets in September. In China it will debut on the Beijing Auto Show in April.
The Volvo V90 is the wagon version of the Volvo S90 sedan. The wagon is of particular importance to the Chinese-Swedish brand as Volvo is still closely associated with big and safe estates. The V90 is all that and it is a fine beauty too.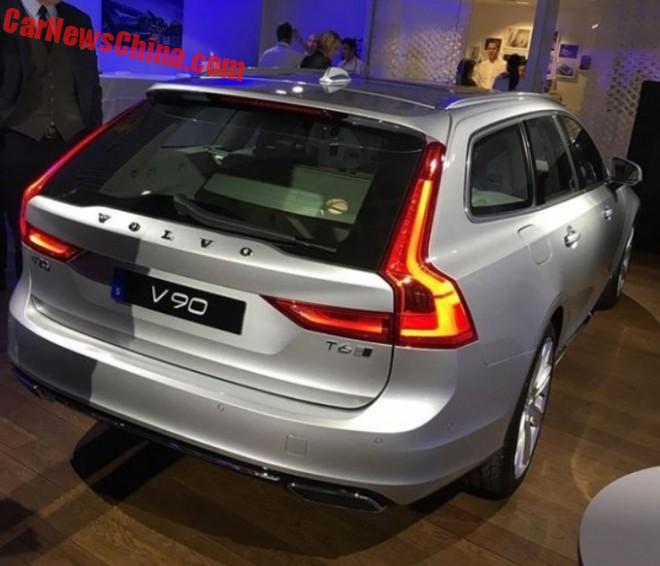 Happily, Volvo put the Volvo name just under the window, instead of in the shadow as on the sedan. The rear lights are stylish but a little bit big for 2016.
The S90 and V90 are based on Volvo's SPA (Scalable Product Architecture) platform that also underpins the XC90 SUV.
The various versions:
T6: 2.0 turbo + supercharger: 315hp and 400nm. Eight-speed automatic, all-wheel drive.
T8: Drive-E hybrid. 2.0 turbo + supercharger + an 80hp electric motor. Total output: 407hp and 640nm. Eight-speed automatic, all-wheel drive
T5: 2.0 turbo: 257nm and 350nm. Eight-speed automatic, front-wheel drive
D4 diesel: 2.0 turbo: 193hp and 400nm.
D5 diesel: 2.0 twin-turbo: 228hp and 470nm.
Polestar: a super sporty variant based on the T8 with 500+ hp to compete with AMG/M/RS.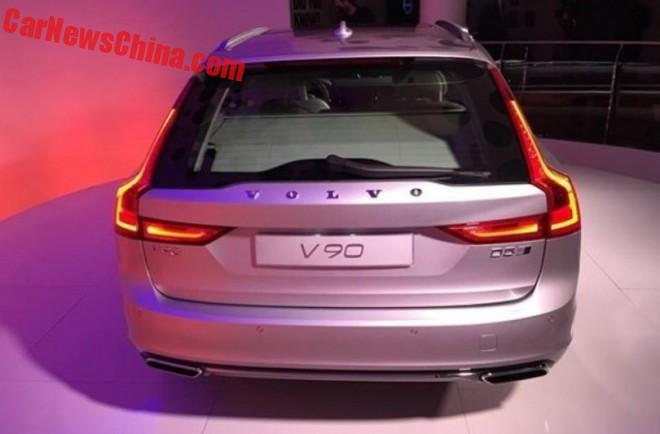 Exhaust pipes are flat and shiny.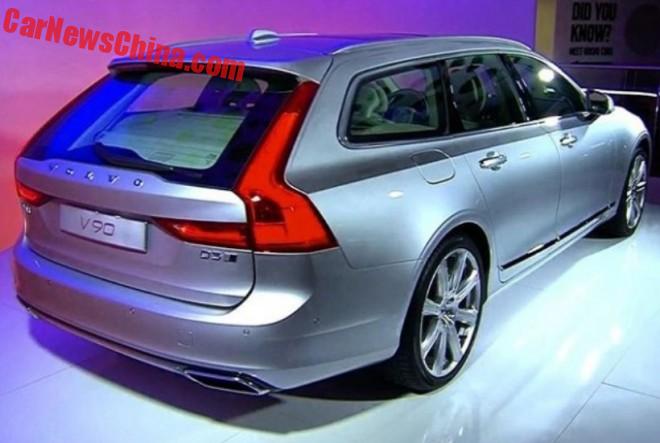 Broad shoulder line a typical Volvo design element, with the fuel cap right into it!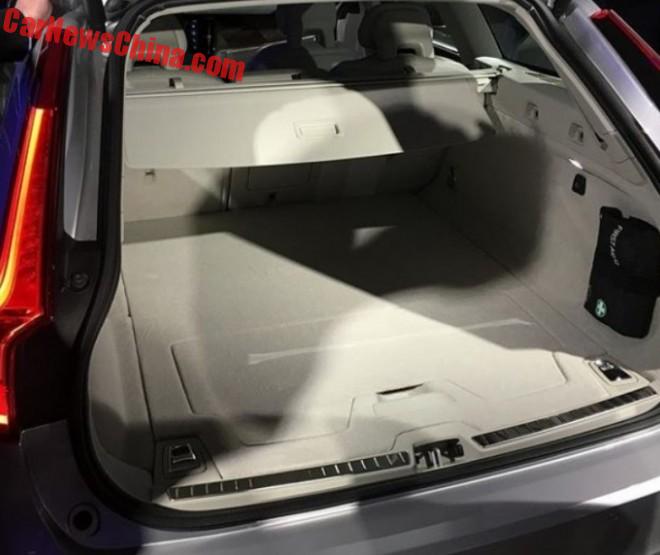 Enough space for a whole lot of stuff, dogs, and grandma.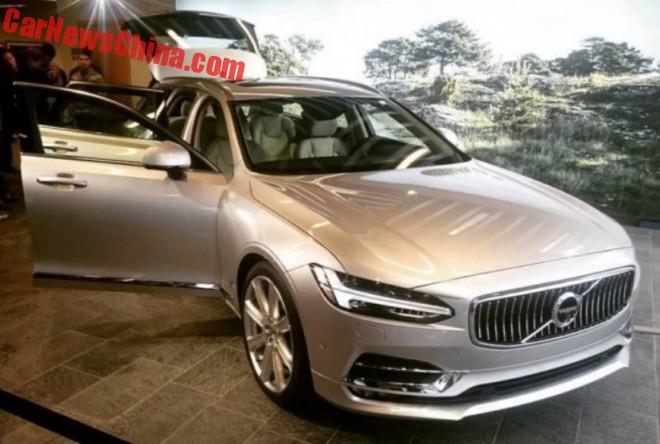 Opening its doors to the world.