The brand new Dongfeng Fengshen A9 sedan will be launched on the Chinese car market on April 10. Price will start at 179.700 yuan and will end at 229.700 yuan. The Fengshen A9, formerly known as the 'Number 1', is the new flagship of the Dongfeng brand and will compete with cars such as the Hongqi H7, the Roewe 950, and the JAC Refine A60.
The Fengshen A9 is based on the PSA EMP2 platform that will also underpin the China-only Citroen C6 and the Citroen DS9. The C6 will hit the market in September and the DS9 in late 2017.
Dongfeng Motor can use the platform because they are one of the largest shareholders in PSA. Companies also have the long-running Dongfeng-PSA joint venture that makes various Citroen and Peugeot branded cars for the Chinese market.
The Fengshen A9 will be powered by a PSA-sourced 1.8 liter 'THP' turbo with an output of 200hp and 280nm, mated to a six-speed automatic transmission sending power to the front wheels.
Size: 5066/1858/1470, and wheelbase is 2900.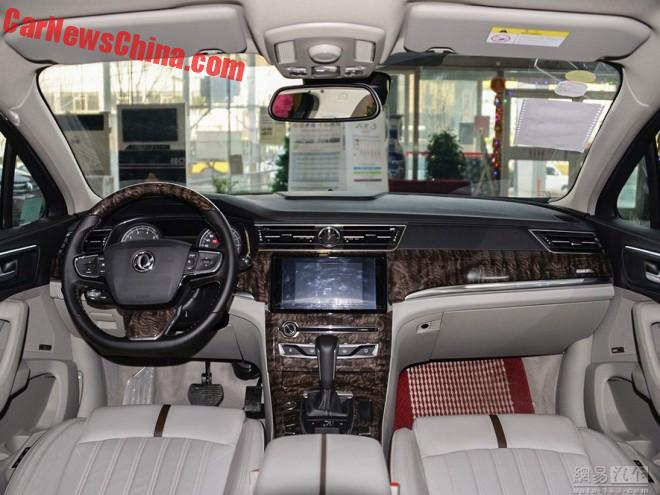 The interior looks luxurious with a dash completely covered with wood and Nappa leather seats. Red floor mat a silly dealer thing to keep their demo car clean.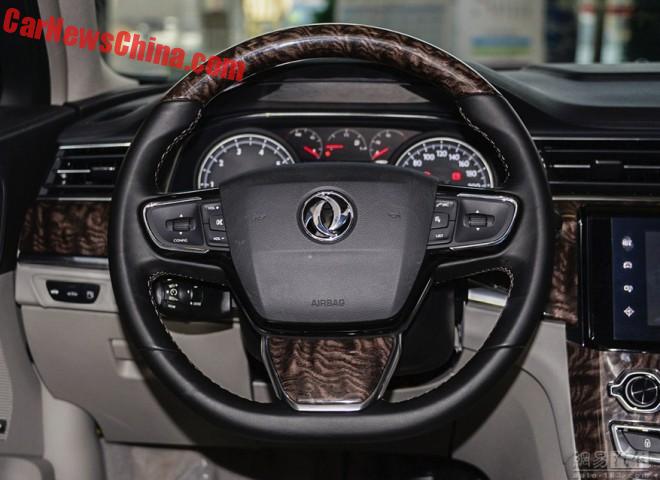 Even the steering wheel is wooded, but the center of said wheel looks far too cheap. Dials are conventional whereas the Citroen C6 will get a fully digital panel.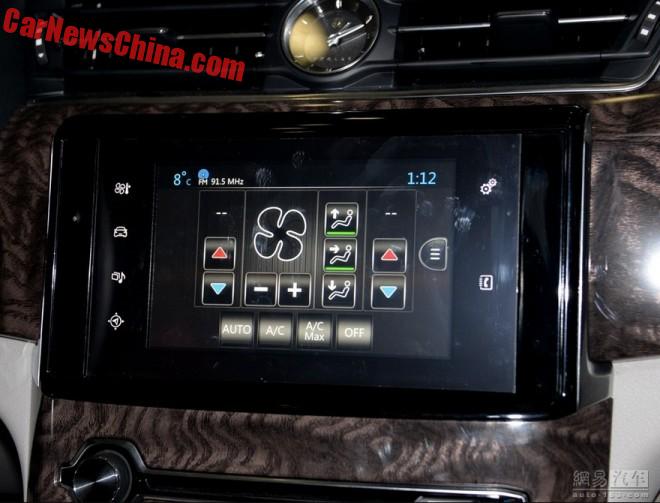 The screen is certainly big enough but it looks somewhat after-market and doesn't seem properly integrated in the center console.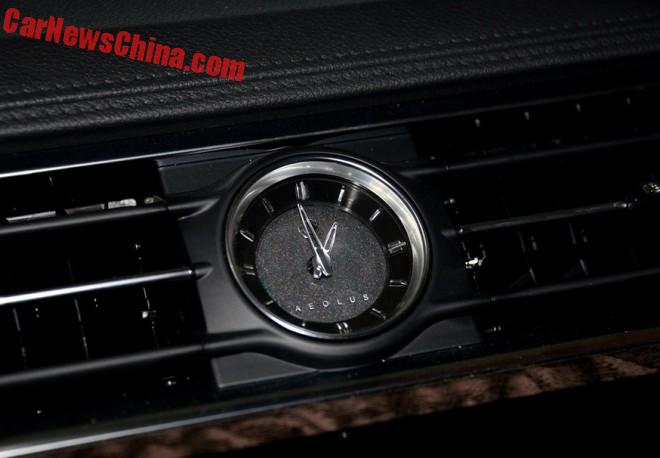 The trendy clock with the Aeolus name. This used to be the official English translation of the Fengshen name, but we haven't seen it for a long time. It could be a nice nod to the past, of the rebirth of a name, maybe with exports in mind.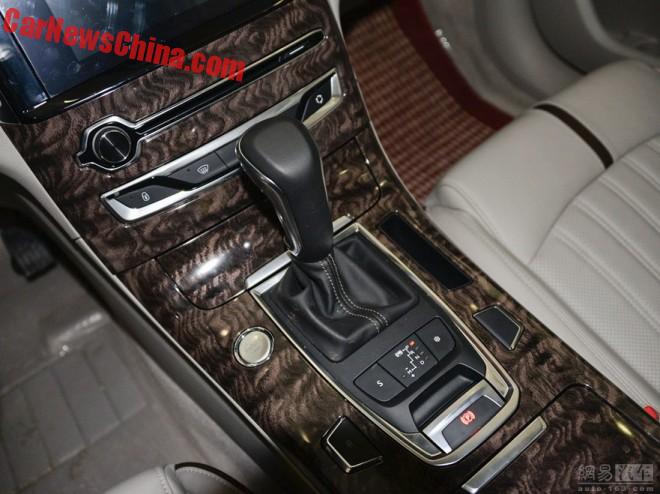 That wood is really everywhere. Start button in beige.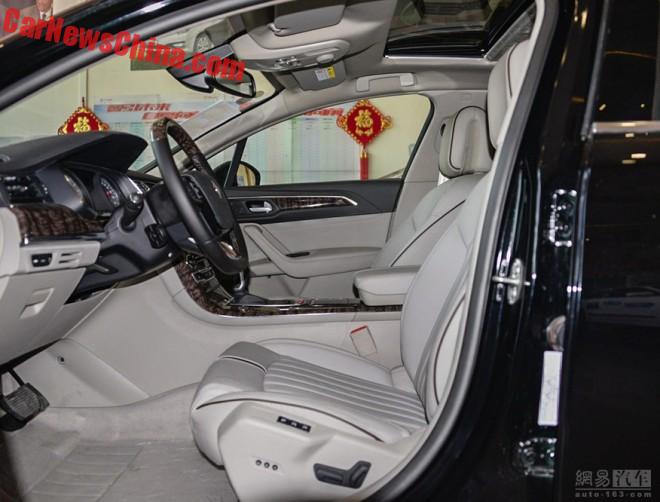 Luxurious seats in dark white with brown stripes. Very classy.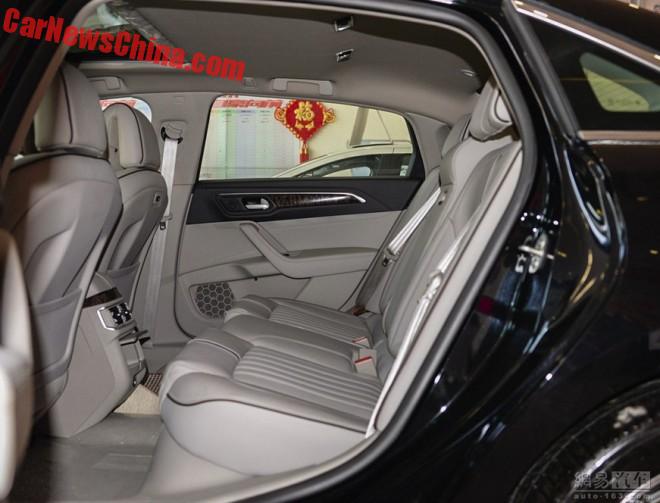 Loads of space in the back, but not much for entertainment.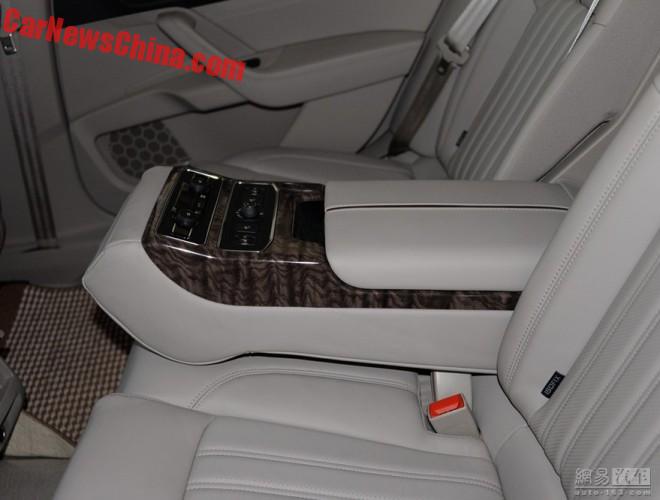 More wood in the arm rest, which also houses the controls for the aircon and stereo.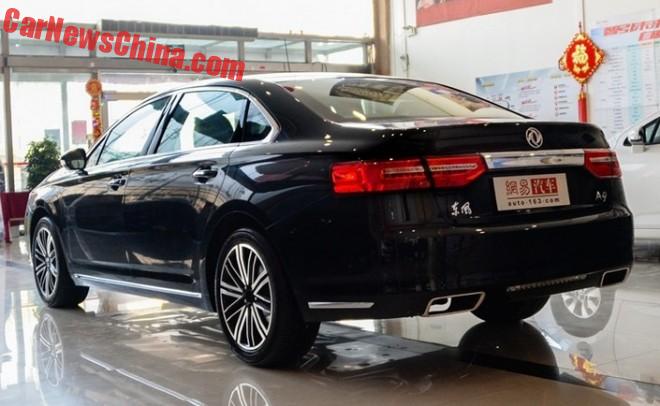 She looks great from behind. Red lights connected by a heavenly shiny strip.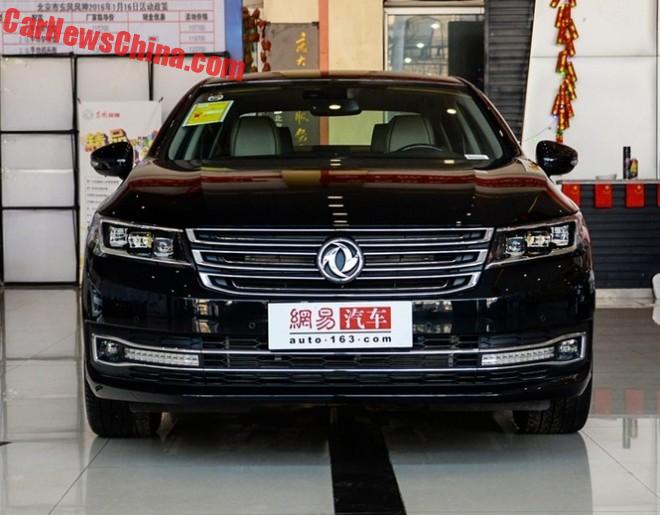 Lights are very similar to the ones we will see on the C6. Biggest Dongfeng logo ever.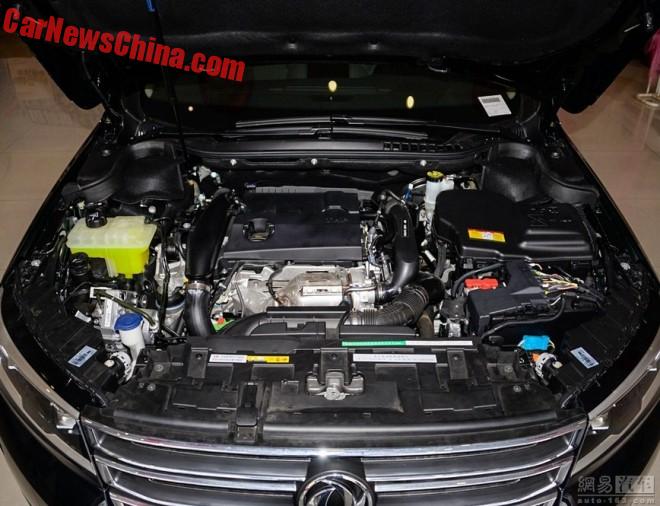 There seems to be enough space for a big 'n juicy V6. Poor car got to do with a 1.8.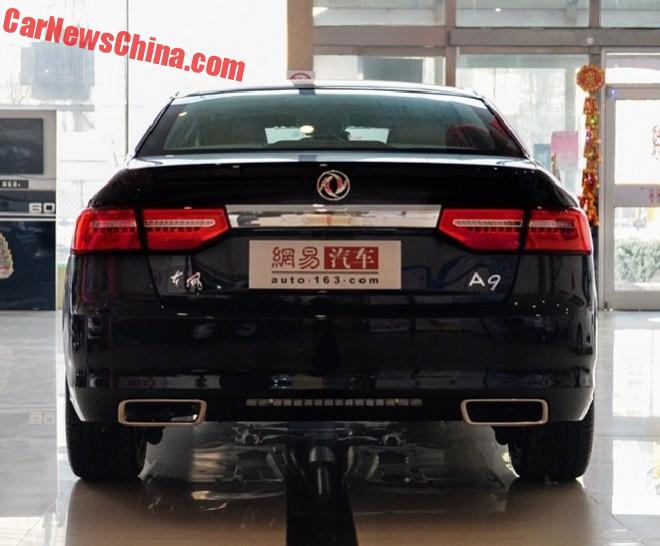 The single exhaust pipe ends in the left tip. The tip on the right is a fake.