Here at CarNewsChina.com we wholeheartedly support International Women's Day. It is a just cause, seeking to protect an endangered species, and who cannot agree with that? We also support the World Malaria Day, the Day of the Seafarer, and, more in general, male volleyball players. Therefore today in China Car Girls a very empowered little lady, ready to fight for her kind with a big green gun.
Our battle babe is wearing camouflage, so we men don't see her come. Her uniform includes a soft hat, a tank top, shorts, a belt, black gloves (functional) and black boots with high heels to crush penises whenever they pop up. She is armed to the tits with that gun, two pistols, what seems to be a knife, and ferocious brown laser eyes.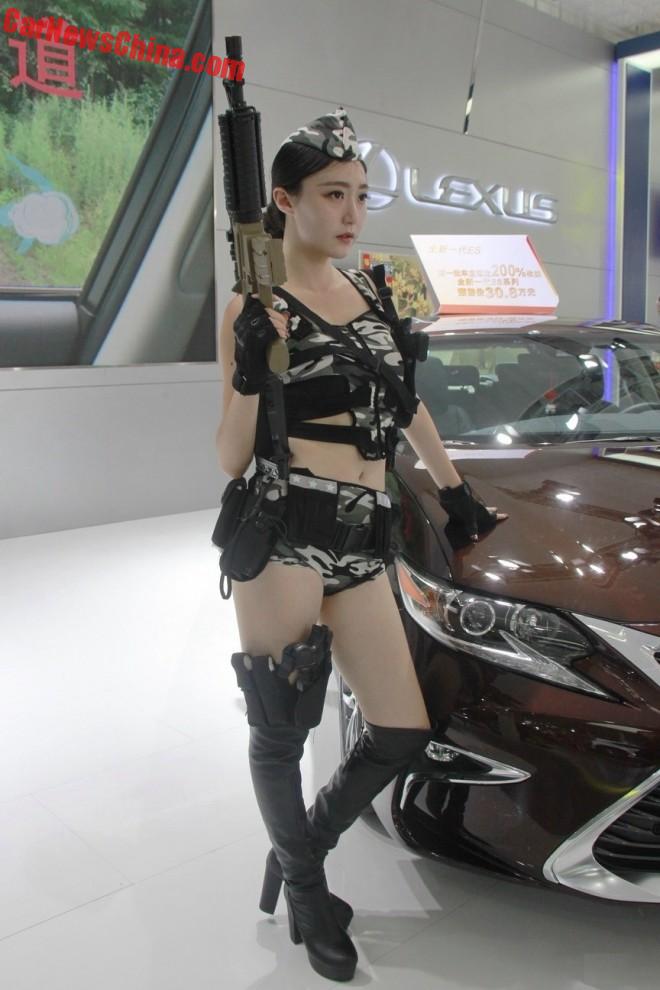 She is standing here, looking all bad and angry, next to a Lexus car, but it is hard too see which one it is. The men in the office say it is the new RX, with that wuzzy front end, whereas the women in the office say the gun is not real, which once again shows women know nothing about guns, or cars.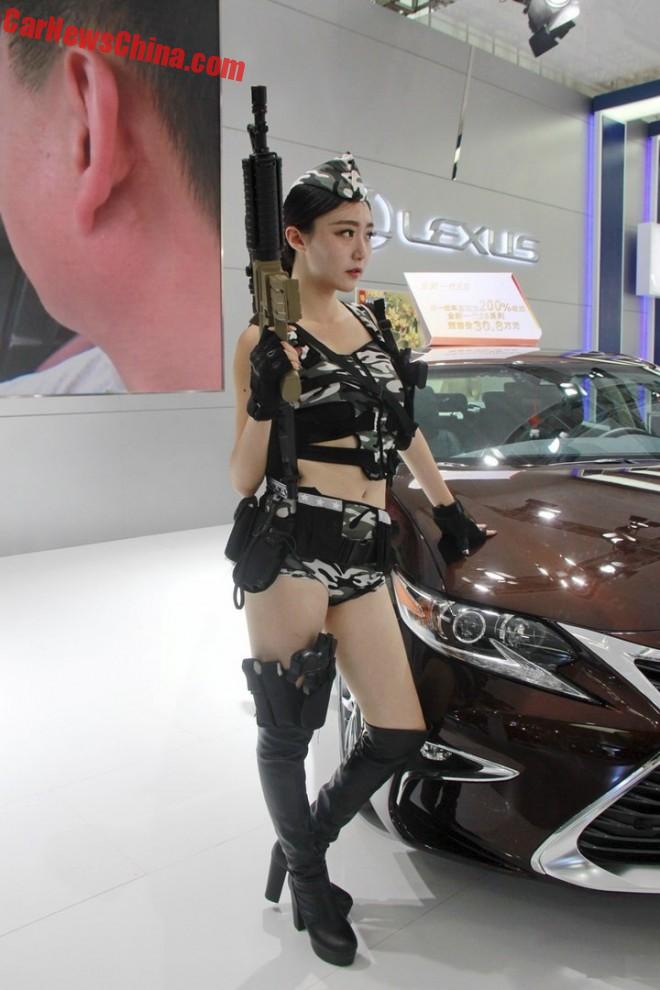 Her eyes are killing a man on the right. Her camouflage is best suited for a snowy and barren environment, like the tundras. Her white limbs however are exposed and might endanger her in war.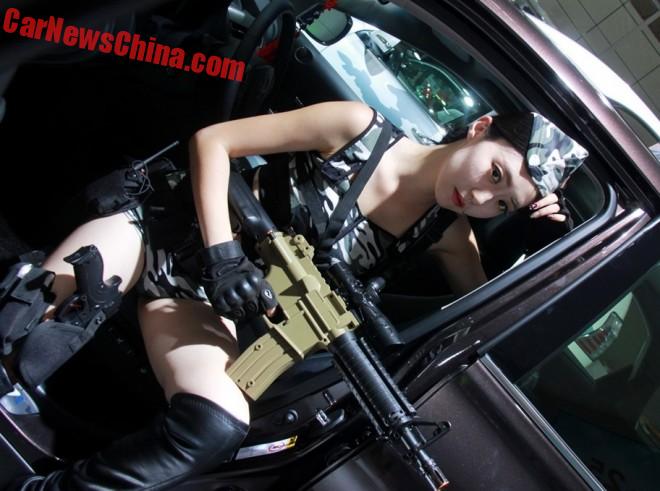 That ain't no plastic gun! Boots are good for fishing too.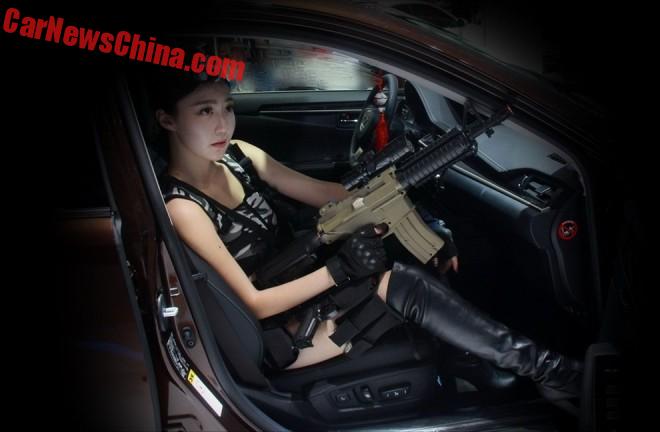 Would be celebrate International Women's Night with her or would we not..? Fire in the hole!