Hawtai Motor is going electric with the new xEV260, an all-electric SUV based on the Hawtai Shengdafei. The Hawtai xEV260 will debut on the Beijing Auto Show and launch on the Chinese car market soon thereafter. Price including subsidies will start around 130.000 yuan.
The xEV260 is a 'green car' so it comes with a lot of blue detailing, like so many EV's in China. The blue stuff around the lights and grille seems to cheaper rather cheap duct tape. Non-recyclable, we bet.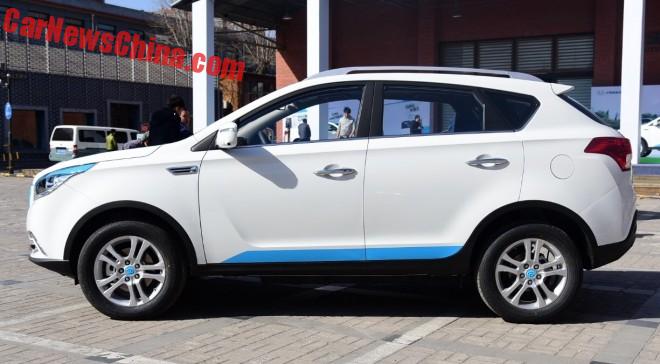 More blue on the doors and even on the wheels.
The xEV260 is powered by an electric motor with an output of 109hp and 220nm, mated to a 50kWh battery. Range by normal use is 266 kilometer (not 265 or 270; 266). Range when not going faster than 60 kilometer per hour, like inside the city, is 332 kilometer (not 330 or 335; 332).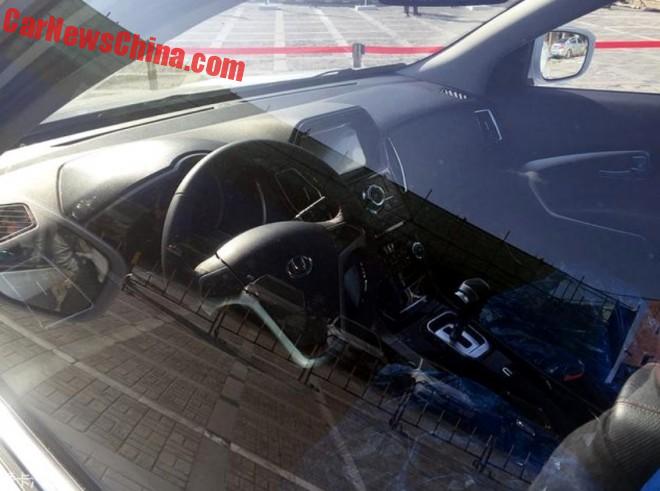 The interior appears to be exactly the same as in the petrol powered car (compare) bar for the gear lever. This white car was shown on a media evens, and interestingly the doors remained locked. Is Hawtai hiding something there…?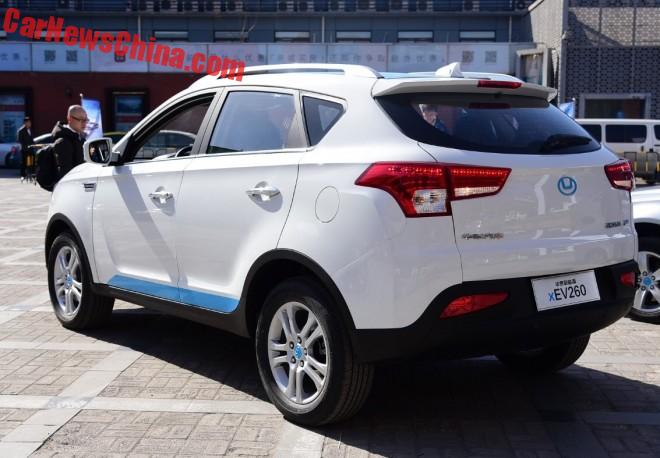 The exhaust pipes are gone and the Hawtai logo is blue, otherwise no changes at the back.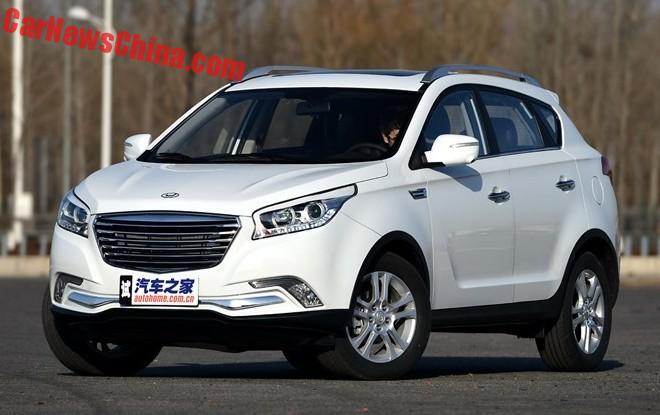 The petrol powered Shengdafei. Price starts at 85.500 yuan and ends at 108.800 yuan. Lone engine is  four-cylinder petrol with 156hp, mated to a six-speed manual or automatic.