New Spy Shots of Volkswagen Phideon sedan. The Phideon debuted last month in Geneva but it will only be marketed in China, starting in September. The Phideon is the production version of the Volkswagen C Coupe GTE concept. Today's photos show two trim levels, one high end with extra chrome up front, a chrome strip over the doors, fancy alloys, and what seems to be a badge on the D-pillar.
The cheap-spec variant. Less chrome up nose, no chrome on doors, simple alloys, and nothing on the D.
The Phideon will be manufactured in China by the Shanghai-Volkswagen joint venture. It will be positioned between the Volkswagen Passat/Megotan and the Volkswagen Phaeton. It stands on the same stretched version of the MLB 2 platform as the China-made Audi A6L.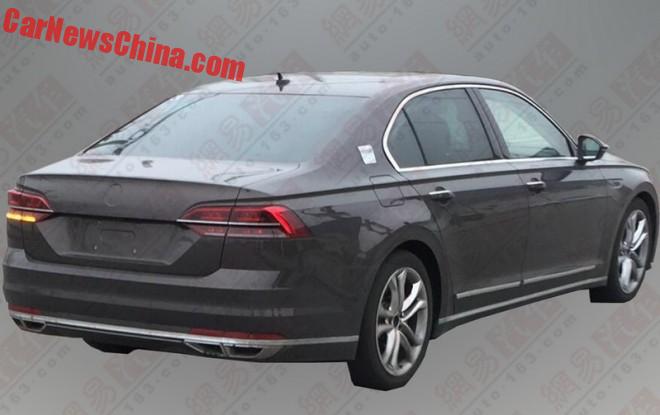 High end version again, note the exhaust pipe tips.
The Phideon will be available with two engines:
1) a 3.0 TSI V6 petrol with an output of 300hp and 440nm, mated to an eight-speed DCT, sending power to all four wheels.
2) a 2.0 TSI petrol with an output of 250hp and 350nm, eight speed DCT, and front wheel drive.
A hybrid will join the line-up later.
Price for the 2.0 will start around 320.000 yuan, and price for the V6 around 360.000 yuan.
For comparison, the China-made Audi A6L with the 272hp 3.0 TSI costs 520.000 yuan. Price of the China-made Passat/Megotan starts at 190.000 and ends at 340.000 yuan. The imported Phaeton goes from 760.000 to 1.88 million yuan.
The Phideon name comes from the Roman goddess Fides, and symbolizes (according to Volkswagen marketing-speak) 'perfection, elegance, and and trustworthiness'.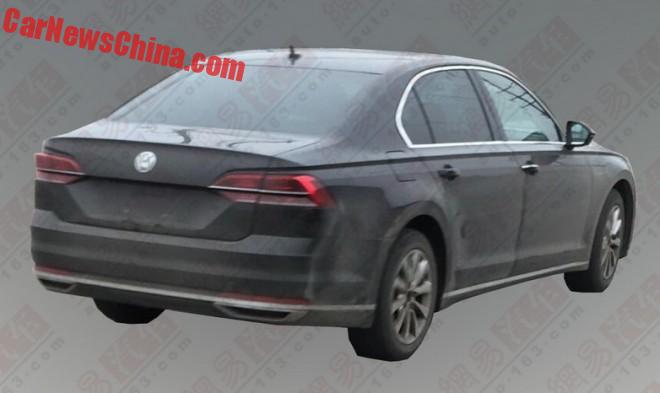 The cheapo with simple single exhaust pipes. This is probably the 2.0, and the other one the 3.0.