Spy Shots of the new Volkswagen Magotan for China. It will debut on the Beijing Auto Show next month and launch on the Chinese car market in July. The Magotan is a China-only sedan based on the Volkswagen Passat B8.
This is the current Magotan, based on the Passat B6/7. The Magotan is manufactured in China by the FAW-Volkswagen joint venture. Current price starts at 199.800 yuan and ends at 299.800 yuan. Engines: 131hp 1.4 turbo, 161hp 1.8 turbo, and a 200hp 2.0 TSI.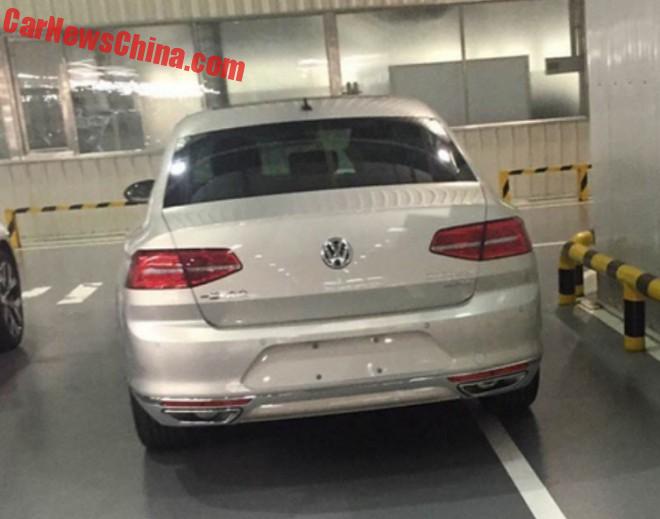 FAW-VW badge on the left under the light. The new Magotan will be powered by the 'EA888' family of four-cylinder engines, including a 1.8 TSI and a 2.0 TSI.
The Volkswagen Passat B6/7 is made in China too, by the Shanghai-Volkswagen joint venture, which will also make the Passat B8. The cars are differ only in details, they are priced the same and powered by the same engines, and thus competing directly with each other on the market.