The new 2017 Hyundai Elantra has been launched on the Chinese car market. Price starts at 99.800 yuan and ends at 151.800 yuan. The Chinese Elantra is basically the same car as the 2017 North American Elantra. In China it is called 'Elantra Lingdong' to differ it from the three (03) older generations Elantra's that are still in production in China.
Chinese car buyers thus are currently able to choose between four (04) different Elentra's of four different generations. There is no sign that any of these cars will soon be killed off, so who knows there might be even more Elantra's in the future.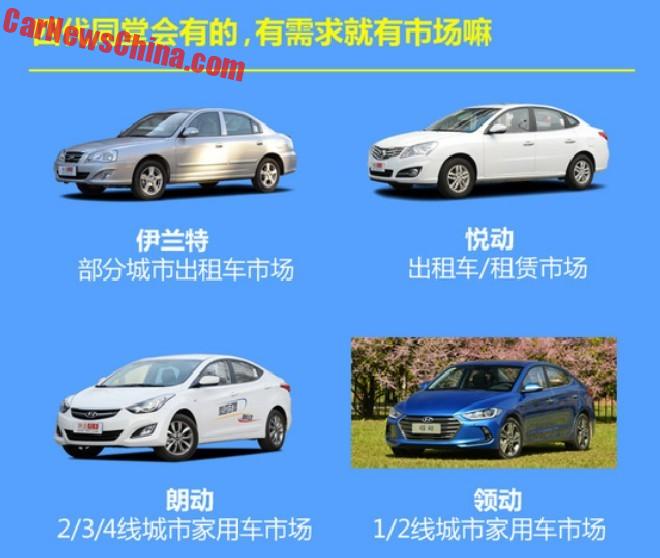 Here they are. All are made by the ever expanding Beijing-Hyundai joint venture. Later this week I will post a detailed overview of this madness in a separate article.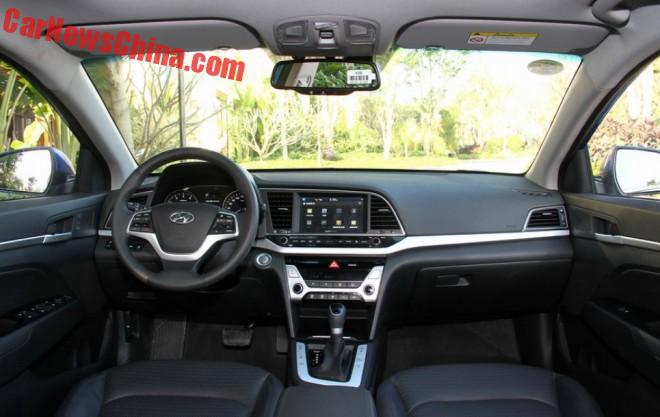 The cabin looks neat albeit a bit dark. Local Chinese automakers are more and more going for color and the market likes that a lot, but it seems that the international brands didn't really notice that yet.  Steering wheels looks ancient.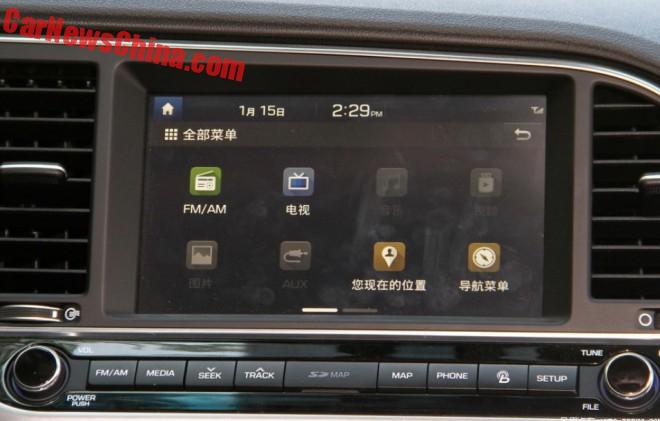 The infotainment system runs Apple CarPlay and Baidu CarLife (allows the on-board infotainment system to work with popular Baidu apps), but it is otherwise not very advanced. No WiFi or Bluetooth, so you got to wire your phone up with USB, and for the actual connection you got to install an Hyundai app called 'BlueLink'. Ancient stuff again!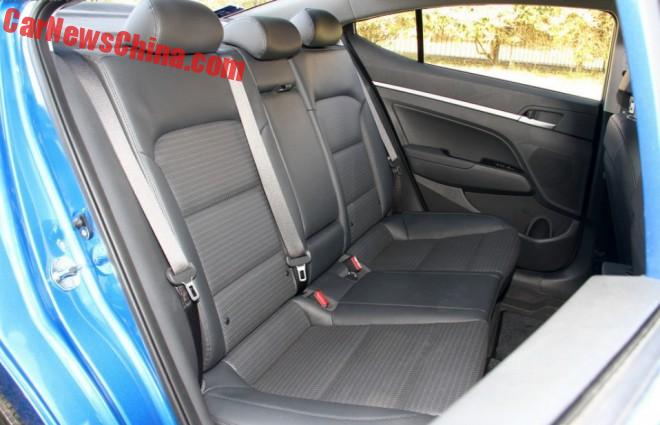 Very, very, gray in the back. Will seat two and a half.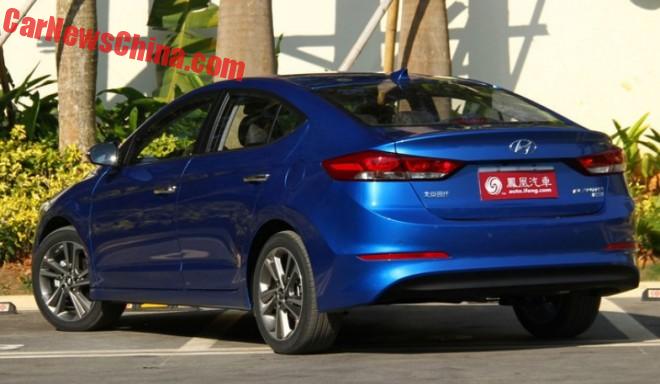 Exterior design is nice and sporty, with chromed door handles for a bit of bling, and a rear spoiler for a bit of race. No visible exhaust pipe.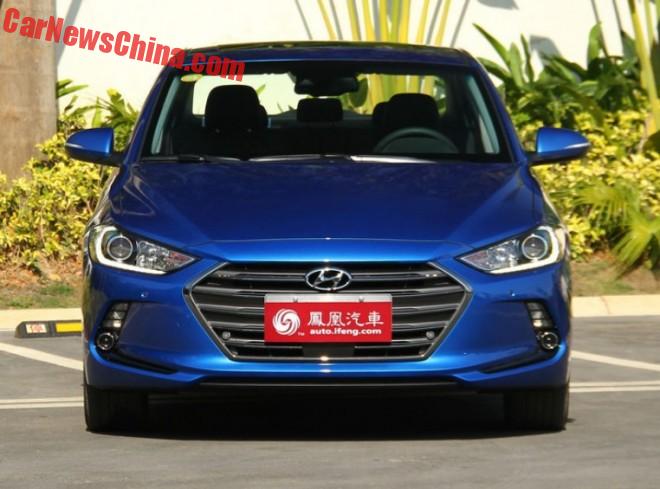 Grille seems too large and too rectangular.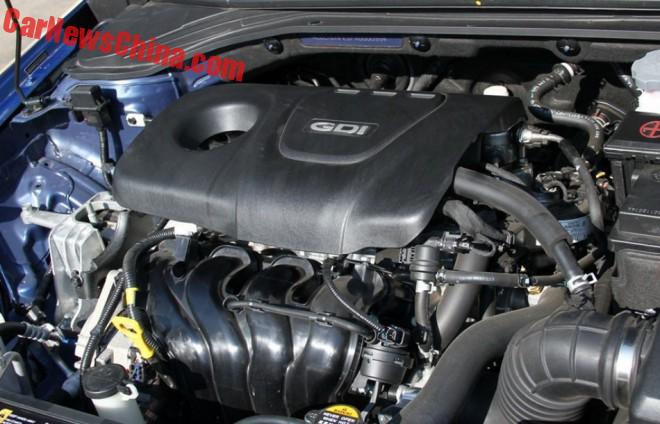 No under-the-bonnet design for Hyundai. This engine bay too looks ancient.
The Elantra is available with two four-cylinder petrol engines: a 1.6 with 130hp and 157nm mated to a six-speed manual or six-speed automatic, and with a 1.4 turbo with… also 130hp and 211nm, mated to a seven-speed DCT.
The 1.6, there we go again, is an ancient engine, used by Hyundai China since 2008. The 1.4 turbo is a new engine, and I strongly suspect we will meet it sooner or later in other Chinese Hyundai's, and probably in the Borgward BX5.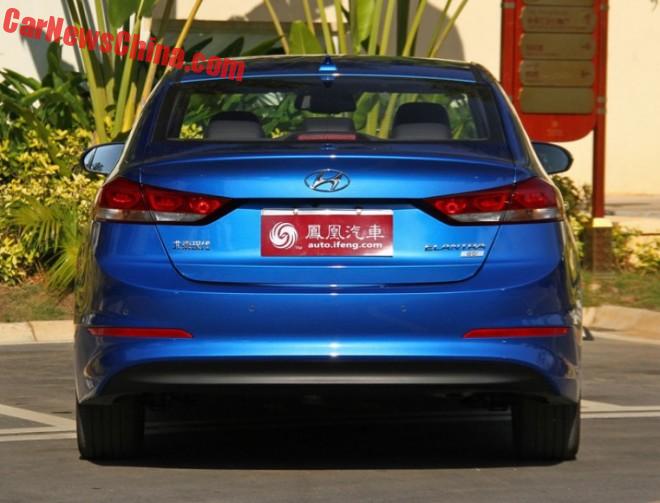 A new Elantra, but it is just not very modern. Hyundai's Chinese name, by the way, is Xiandai (现代), and that means 'modern'. Well, with such a name you need to make better cars, starting with that engine bay, for foek's sake.