The new Borgward BX5 SUV has debuted in Geneva but it is really only for China, at least initially. It will be launched on the Chinese car market in September, positioned below the upcoming Borgward BX7. The new bBX5 sure looks good with a sporty profile, sleek lights, and a massive shiny grille.
Borgward is 100% owned by China's Foton Motor, a subsidiary of the Beijing Automotive Industry Corporation (BAIC). Foton Motor (web) is a commercial vehicle manufacturer. They make heavy trucks, light trucks, vans, minivans, MPV's, pickup trucks, and rough 'n ready SUV's. They also have a truck making joint venture with Daimler-Benz.
BAIC is an  endlessly large and endlessly complicated conglomerate. It has passenger car joint ventures with Hyundai and with Mercedes-Benz, it makes cars under the Beijing Auto name, under the Senova name, and under separate joint ventures with other Chinese car makers.
The Borgward cars are based on exiting Senova platforms. The BX5 is based on the Senova X55, the BX7 on the  Beijing Auto Senova X65, and the future Borgward BX3 will be based on the Senova X35.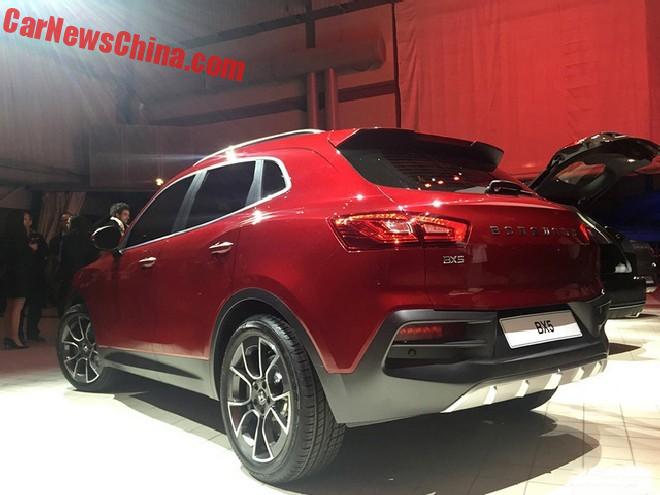 Nice hips above the rear wheels, usable roof rails, roof spoiler, red rear lights, and a big black bumper section with a skid pad.
The BX5 will be available with two engines: a 1.8 turbo with 187hp and 280nm, and a 1.4 turbo with 140hp and 240nm. The 1.8 is an existing BAIC engine, but the 1.4 is completely new. Both engines will be mated to a seven-speed DCT. Later on Borgward will also launch an electric version, with a motor with an output of 115hp and 195nm.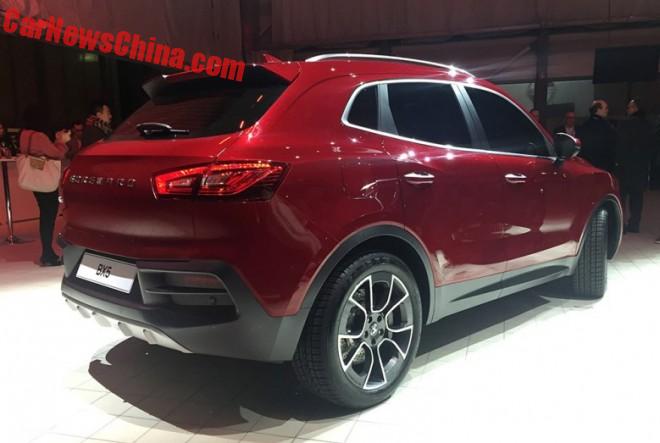 Borgward didn't show the interior, indicating the BX5 isn't completely ready yet. They probably will show the interior on the Beijing Auto Show in late April. Got to keep some surprises…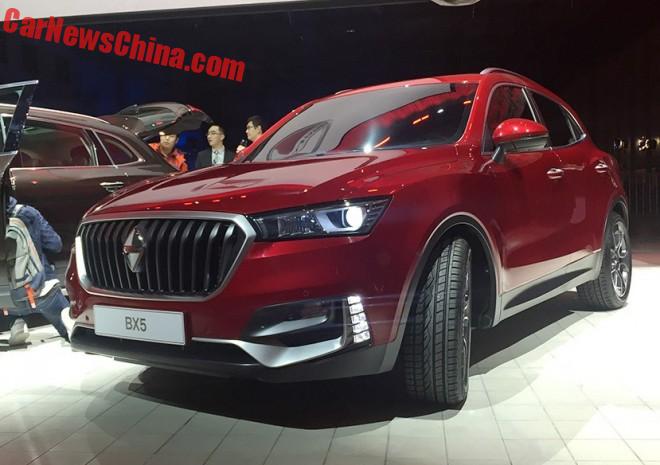 Great looker, much better than the BX7.