A very sleek Geely China Dragon sporty car, Spotted in China on a car market in east Beijing. The good Geel' was a bit dusty but otherwise in a great shape. Paint was smooth, body was good, all parts were on, no rust or rot, and everything was original.
The grille is designed to look like the nostrils of a dragon.
The Geely China Dragon arrived in 2009 and was designed to succeed the Geely Meirenbao. Geely however decided to sell both cars alongside each other until 2010 when the Meirenbao finally died.
The China Dragon was powered by a 92hp 1.5 or a 110hp 1.8, not that much but already a huge improvement compared with the tiny 1.3 that powered the Meirenbao. The Geely China Dragon was sadly not a big success and production ended in late 2011.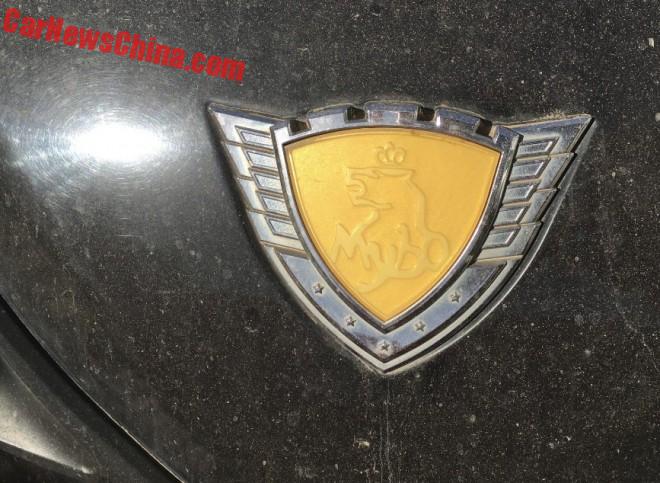 Geely wouldn't be Geely if they wouldn't mess around with names and badges. The China Dragon has the same badges as the Meirenbao.
Meiranbao means 'beauty leopard' and the badge shows a leopard's head with a crown on it. This should have been a dragon! The word 'Mybo' under the leopard is an awkward English transliteration-abbreviation of 'Mei (My) renbao (Bao)'.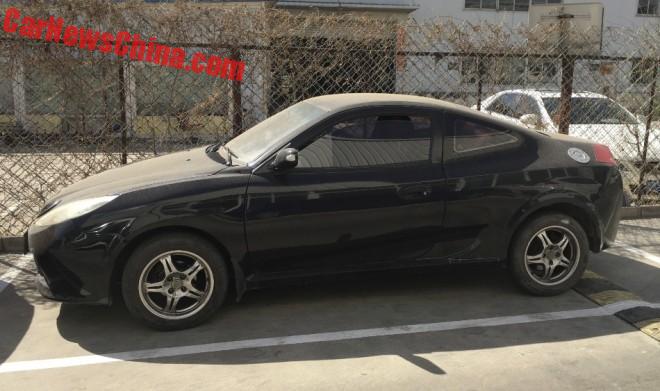 But no matter all that. The China Dragon was absolutely an improvement over the Meirenbao. It all just looked a bit better and tighter, even though the basic design didn't change much.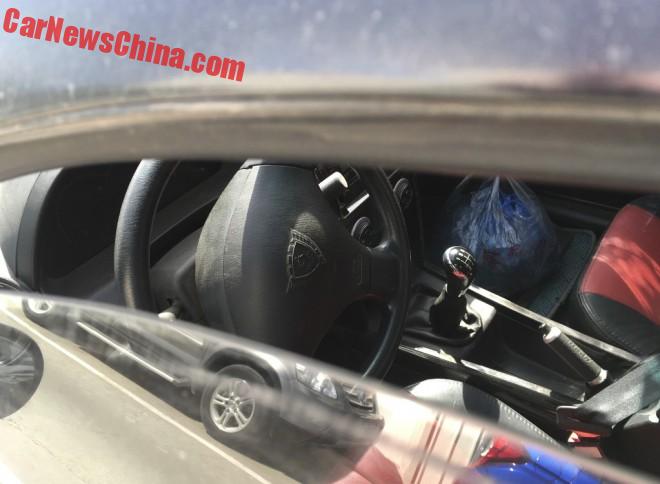 The only transmission available was a five-speed manual. Seats came standard in red-over-black faux leather. Mybo badge on the wheel.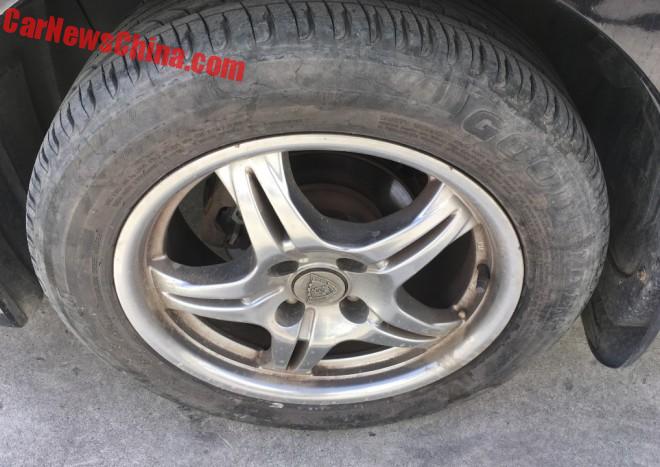 The original factory five-spoke alloys, with again the Mybo logo.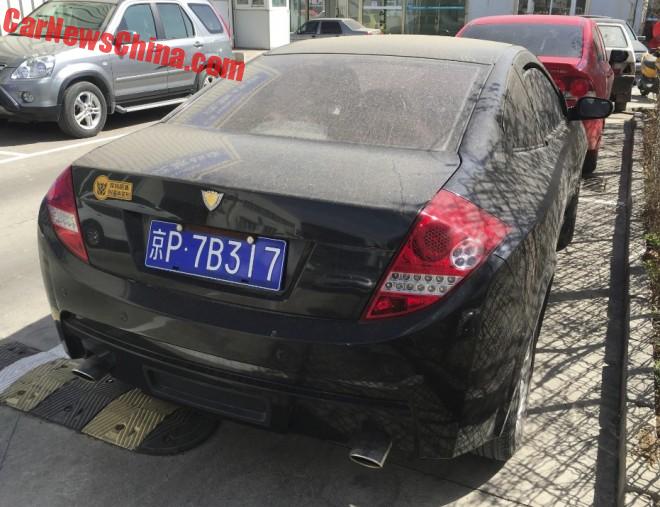 The rear with bust lights, a small spoiler in the boot lid, and one oval-shaped pipe on each side.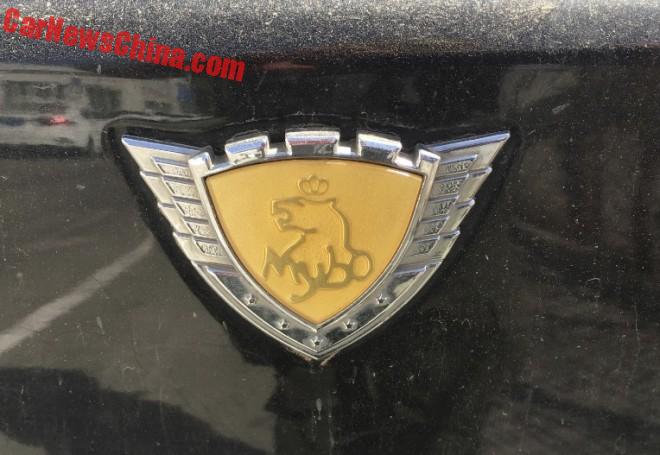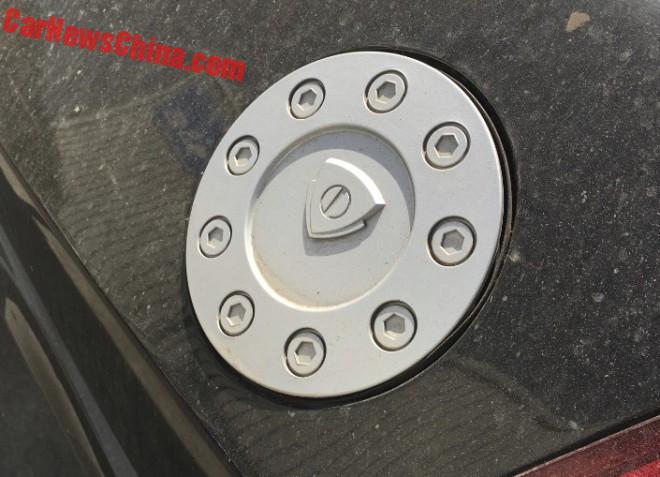 The standard fuel cap with the shape of the Mybo logo in the middle. Very racy.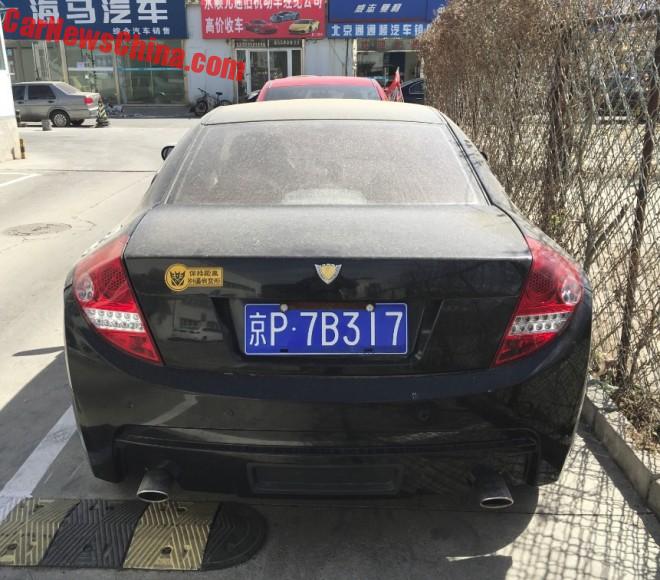 The Meirenbao and the China Dragon have become very rare sights on the roads of the capital. They weren't very strong so many just died, others were scrapped, and the new ant-air pollution rules will likely ban the rest to the faraway hinterlands. So when you see one, be happy.