Geely has released the first photos of the Geely Borui Individual, an extra luxurious variant of the Geely Borui sedan. The Borui Individual will debut on the Beijing Auto Show later this month and launch on the Chinese car market soon after that.
The Individual ditches the rear bench, replacing it with two Nappa-leather captain seats. The seats can recline to a 'sleeping' position, they are heated, and come with a sweet 'Individual' badge just under the head rest. The center tunnel come with dark wood and the control panels for the aircon and the infotainment. The car on the press photos has a single screen on the right.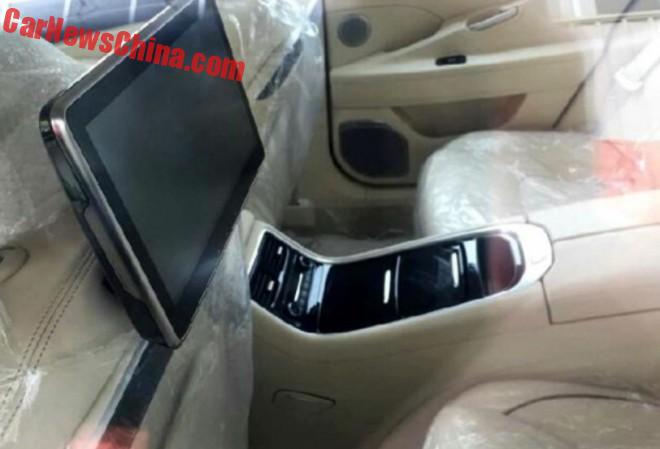 This is a spy shots showing a screen on the left. We assume a customer can order the screen where ever he wants it (?), an he probably can get even two.
The Individual is not extended, is has the same wheelbase as the standard car, which is not a very bad thing because there is a lot of room there anyway: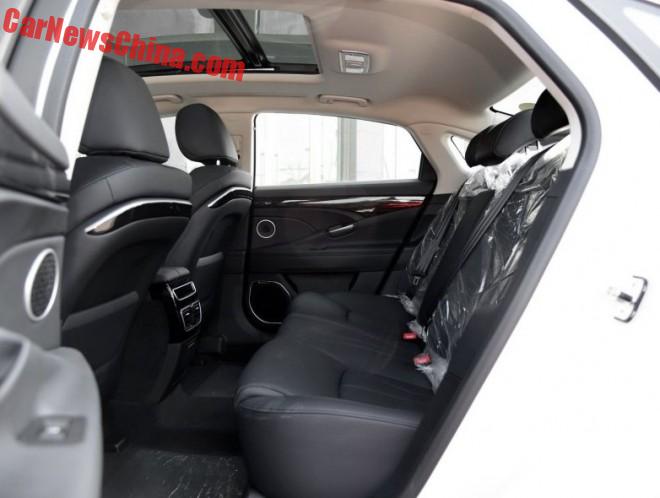 Standard Borui.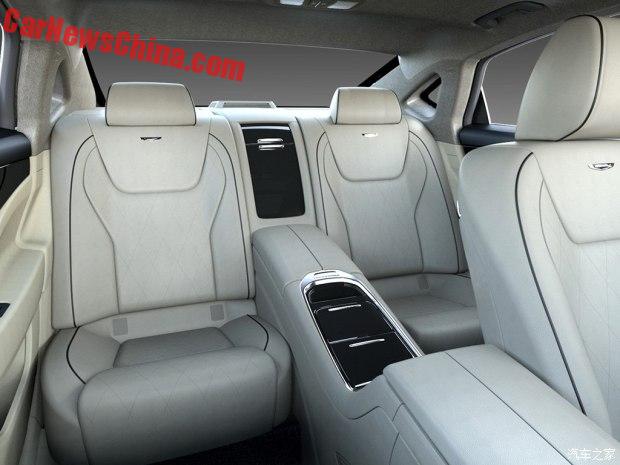 Power comes from two engines that are also available in the standard car: a 1.8 turbo four-cylinder with 163hp and 285nm (pictured), and a 3.5 liter V6 with 270hp and 345nm. The low-spec 2.4 won't be available with the Individual.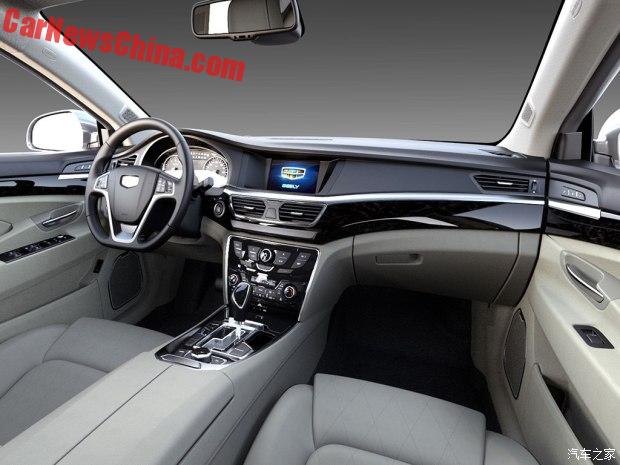 Dash got a new wood trim, otherwise unchanged. Screen is a tad or two too small for 2016.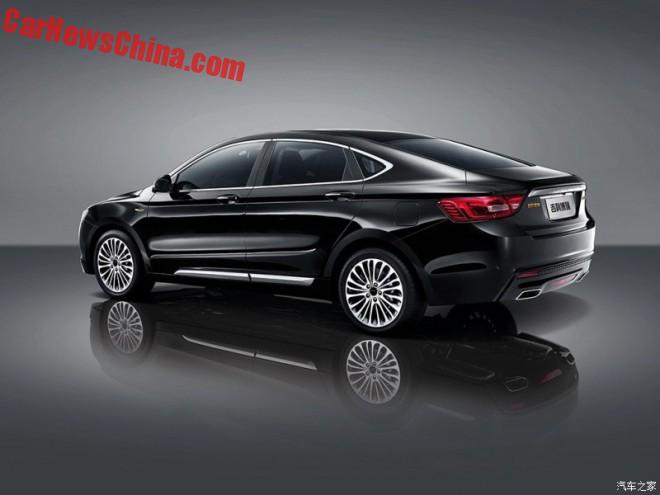 Fancy new alloys.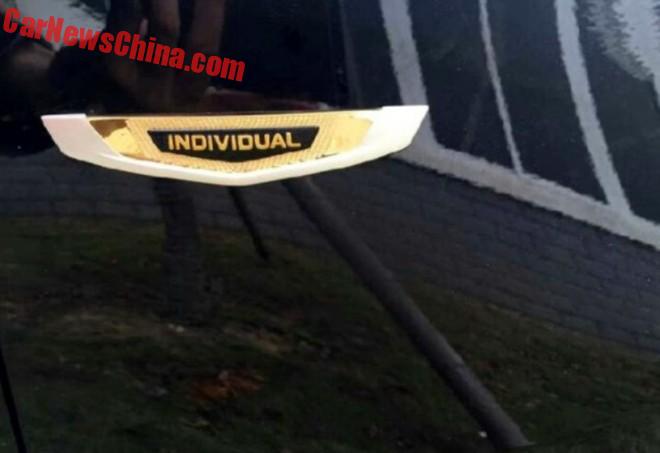 The Individual badge on the front fender.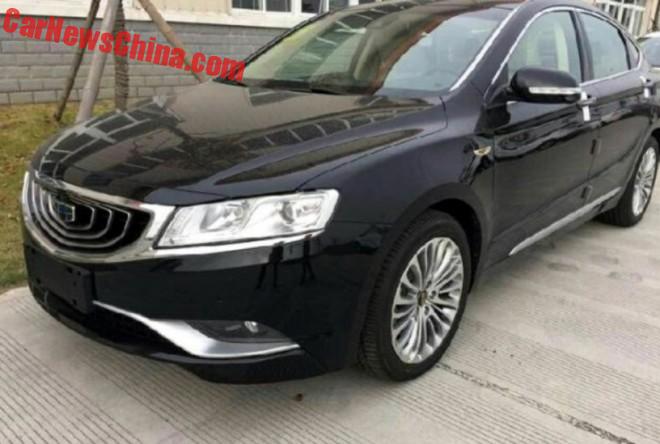 Spy shot. The wheels would look so much better if they were a little bit bigger.