The new Mazda CX-4 crossover SUV has been launched on the Beijing Auto Show, looking all the speedy in red with a beautiful 'metal' grille and sleek angry headlights. The CX-4 is the production version of the Mazda Koeru concept, it will be launched on the Chinese car market in June.
Black wheel arches for that crossy feeling. Roof rails not really usable. Window spoiler and alloys very good looking.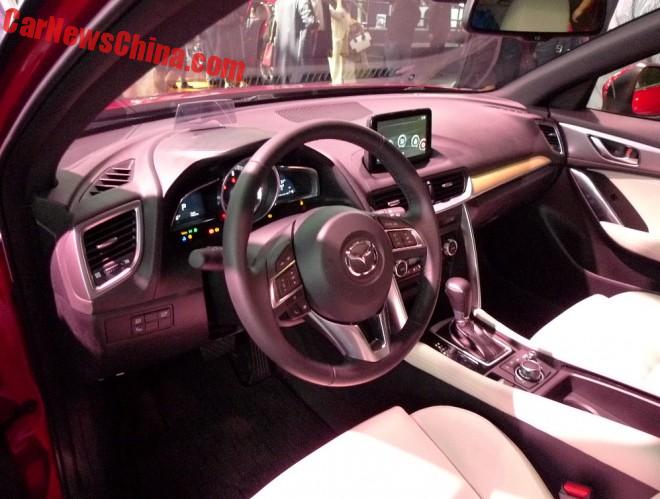 The interior with a standing screen in the middle, it does not flip down, a large single dial flanked by two LCD screen in front of the wheel, and a HUD on dash top. The interior looked a tad too gray for my taste but materials and finish were top notch.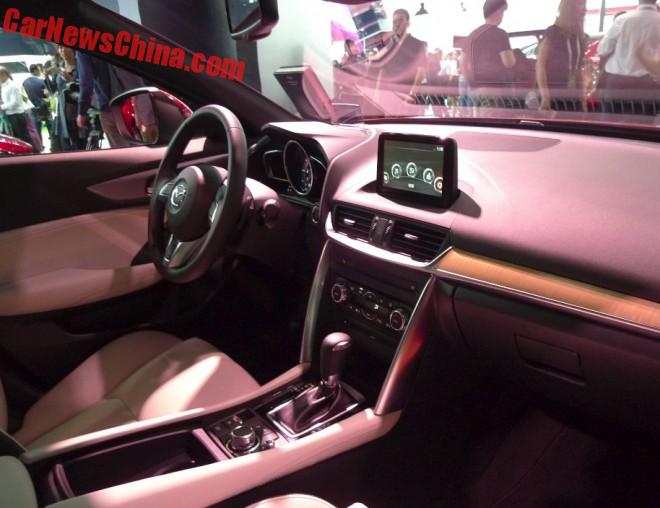 The CX-4 will be manufactured by the long running FAW-Mazda joint venture, based in the cold north eastern city of Changchun. Price will start at 159.800 yuan and end at 198.900 yuan.
There will be two 'SkyActive' four-cylinder petrol engines available:a 2.0 with 158hp and a 2.5 with 192hp. Mazda strangely stays put with big engines, instead of going for the popular and tax-friendly small turbocharged engines. Lone transmission is a six-speed automatic. Size: 4633/1840/1535, and wheelbase is 2700.
The CX-5 will be positioned as a slightly smaller and more sporty alternative to the CX-5. The cars are very close, the CX-4 is 78mm longer, width is the same, 175mm lower, and wheelbase is the same too.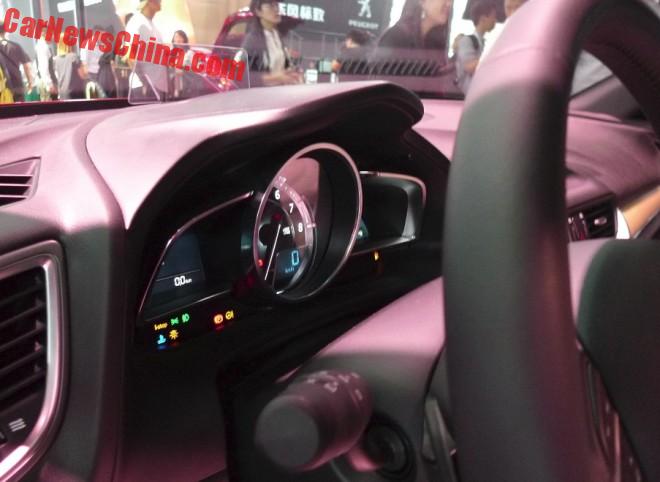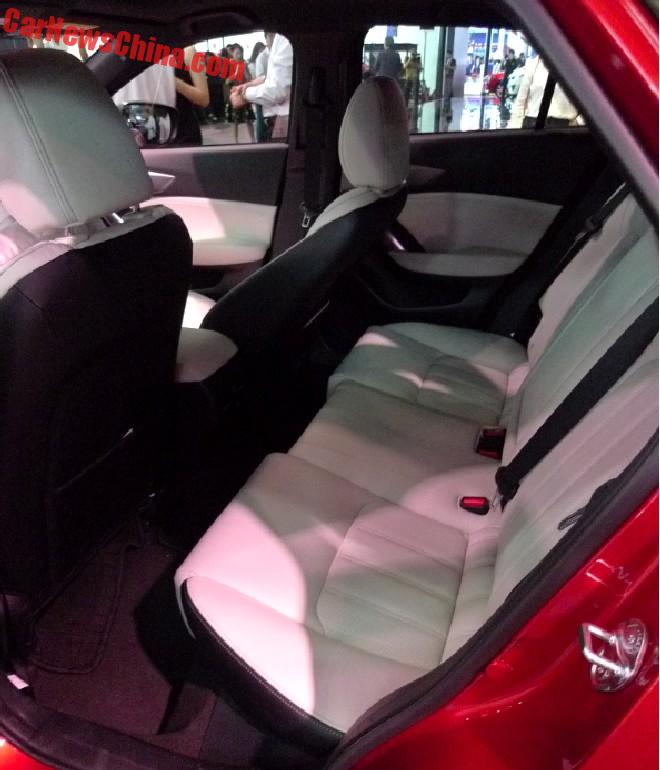 The seats in white, bench bog enough for two point five adults.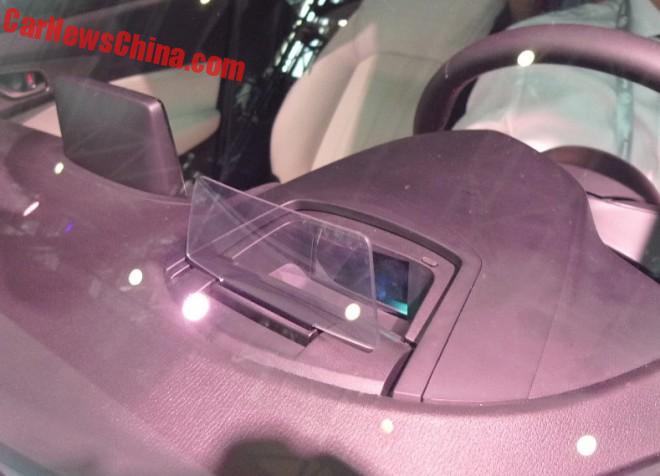 The HUD seen through the front window.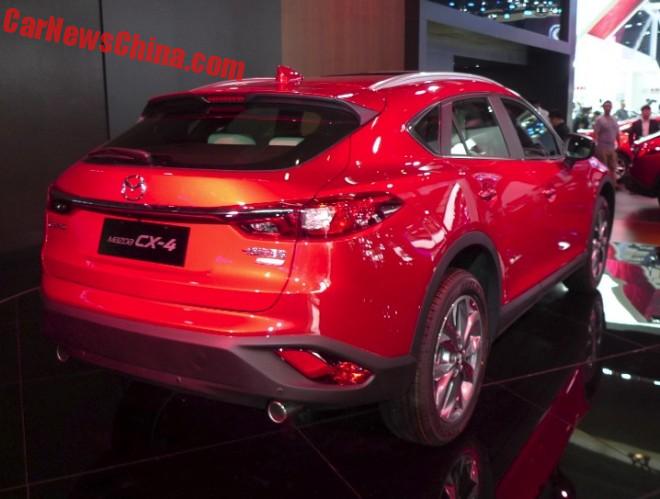 Still got a problem with those pipes. They are poorly integrated in the bumper section. They are really not integrated, hanging there in nowhere land. Not very pretty, and that on such a pretty car. Look for example at the thin chrome strip that connects the lights.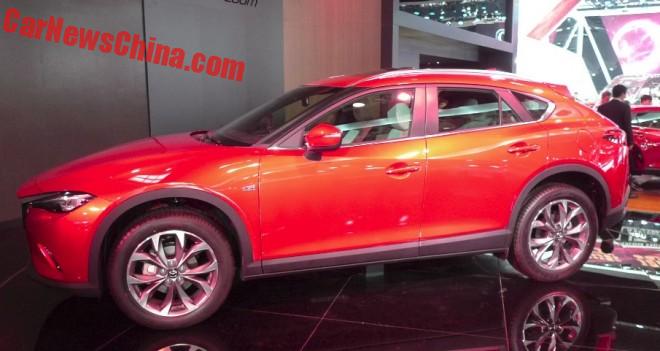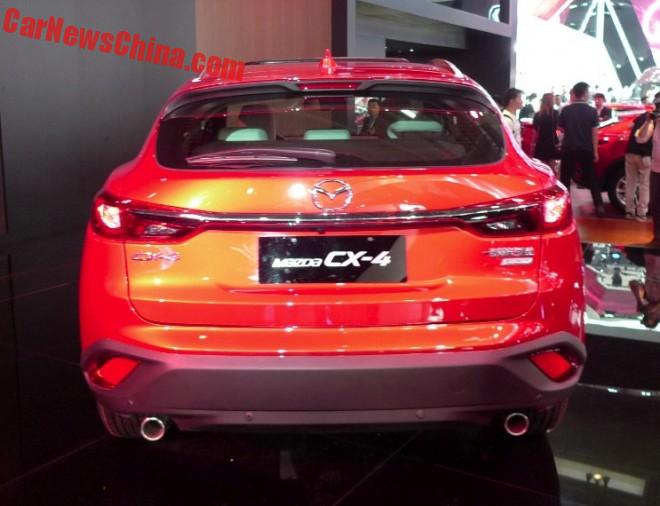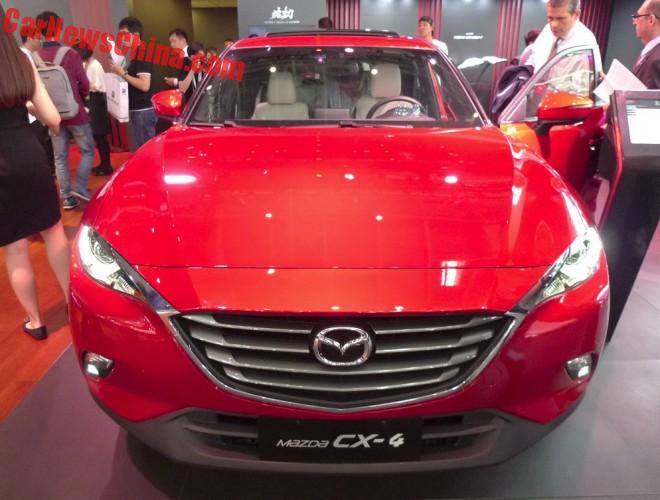 Mazda only had two cars on the booth, both red, and both powered by the 2.0. Grille is a great looker.