The new Renault Koleos has been launched on the Beijing Auto Show, looking somewhat confused and over-designed, with a very busy grille and a shiny line over the front fender to a fake air vent in the door. The new Koleos is a very different car than the old one, which was a small crossover, whereas the new one is a large SUV.
The Koleos is based on the same platform as the Nissan X-Trail, both cars share the same wheelbase, the same engines, and the same gearbox. The X-Trail is made in China by the Dongfeng-Nissan joint venture, and the Koleos by the Dongfeng-Renault joint venture.
The engines: a 144hp 2.0 or a 190hp 2.5, both petrol, mated to a six-speed manual or to a X-Tronic CVT.
Size: 4672/1843/1678, and wheelbase is 2705.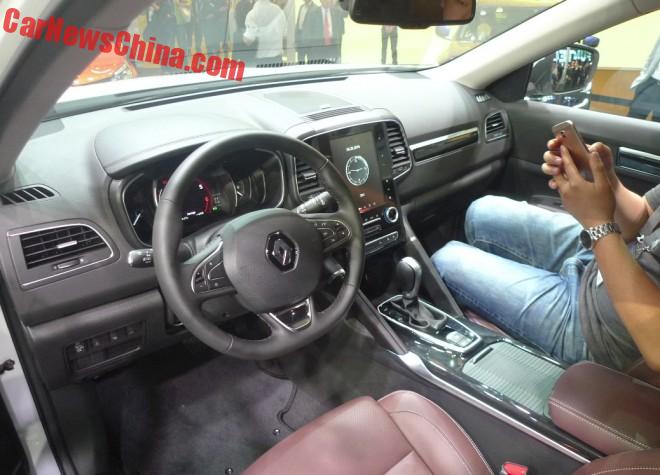 The interior of the Renault is much nicer than the Nissan's. It comes with a lot of leather, high quality plastics, a semi-digital instrument panel, and a large touch screen in the center. The Renault needs some extra luxuries because it will be positioned higher in the market than the X-Trail. Price is expected to start around 250.000 yuan where the X-Trail starts at 190.000 yuan.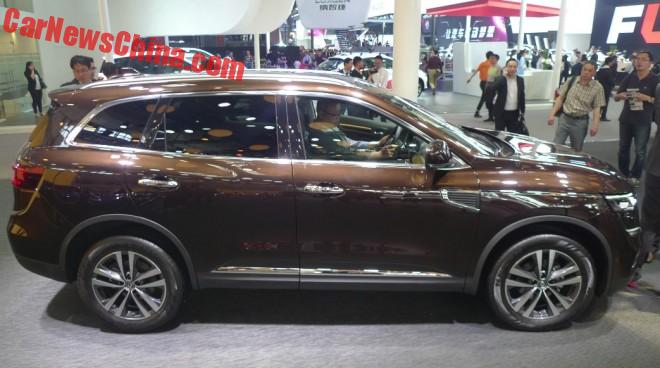 Not much better in brown. Car seems unbalanced, especially at the rear with the outbound fender and the odd lower-window line. There is also too much shine and the wheels are too small.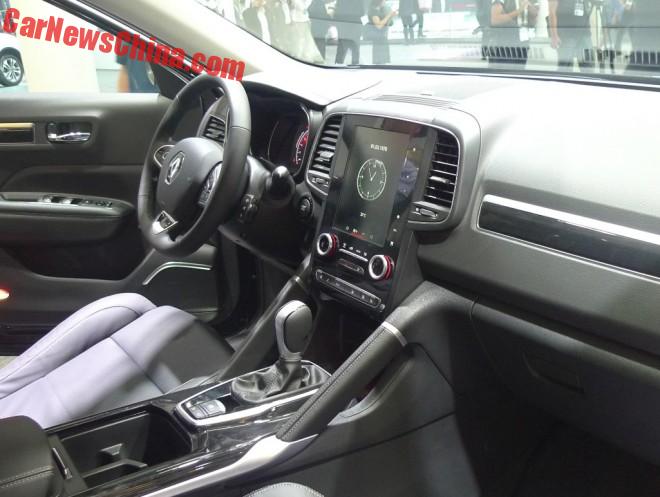 But the interior is nice.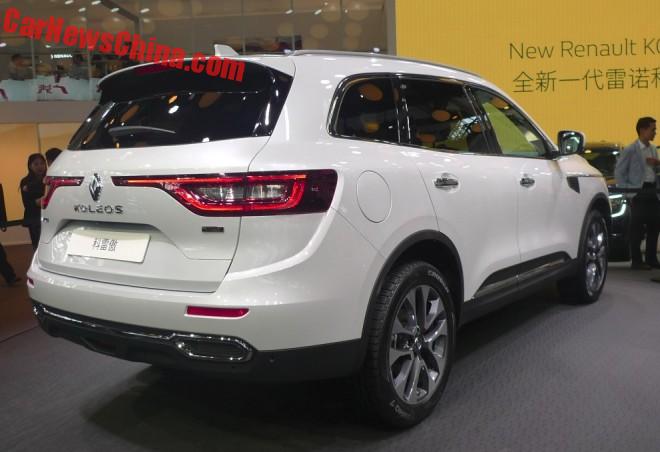 The rear is not too bad either, it all seems to calm down a bit here, although the lights units that almost touch each other are yet another example of over-design.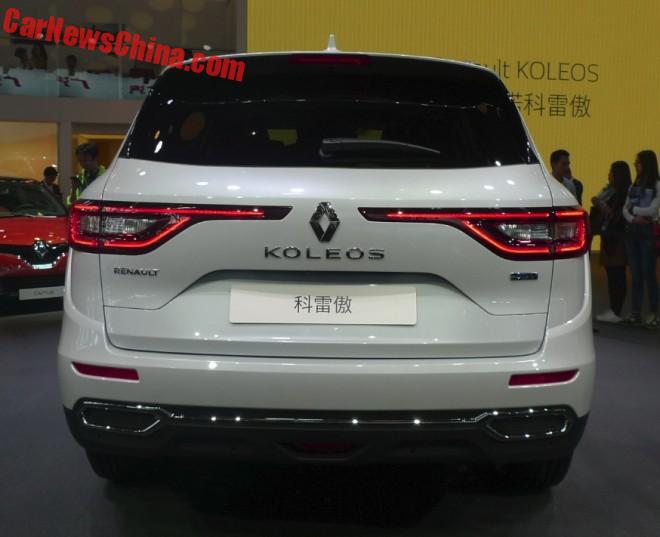 Pipe tips in bumper are so fake Renault doesn't even try to hide it. Real pipe sits deep under the bumper.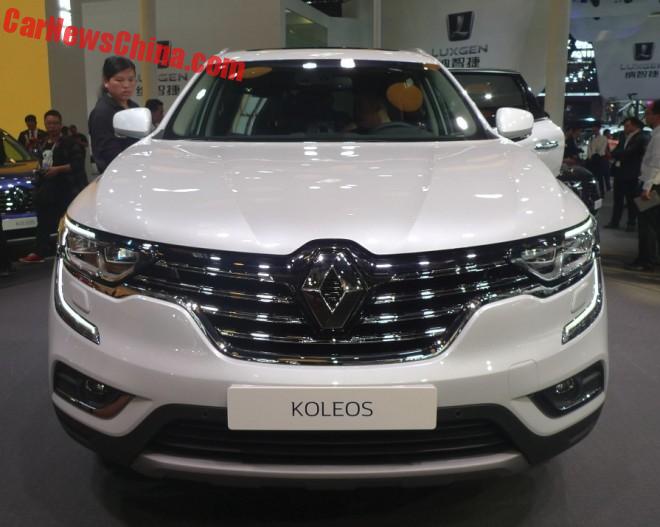 The worst parts are the chrome strips below the lights. Renault is right to assume that Chinese car buyers like their cars to shine, but they do not like their cars to be unpretty.