The new Changan CS95 SUV has been launched on the Beijing Auto Show, looking very good with strong boxy lines and a brilliant super shiny grille. The car on stage of officially still a concept but the production version will be 99% similar, it will be launched on the Chinese car market in Q4.
Note how the car on the screen in the background has a blue badge, whereas the car on stage has a black badge. Extremely annoying. Chinese automakers still find it very hard to get this sort of details right. They just don't see it. I do. But I do not mind that much this time because that grille is so good. One more time: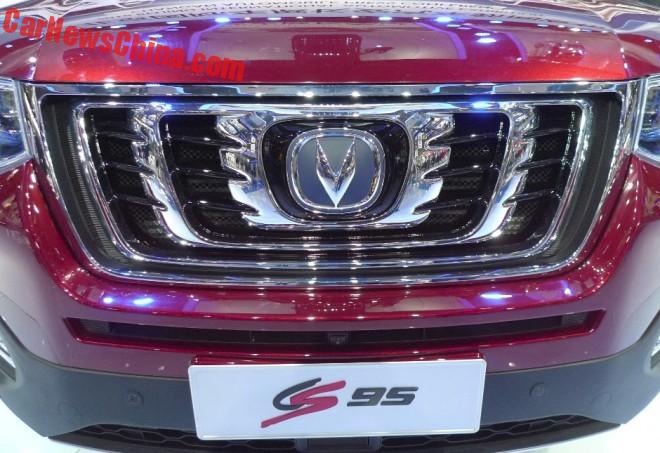 I hope all the future Changan cars are going to get it.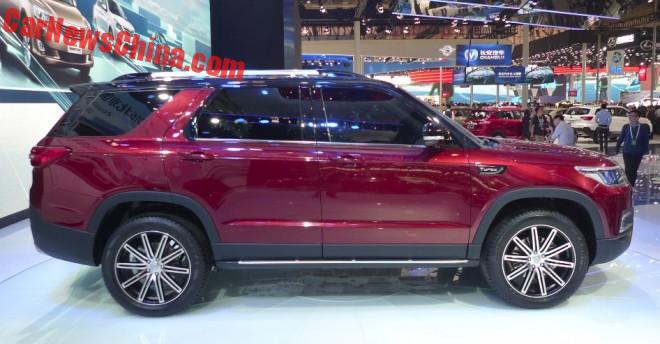 Great looker from the side, some Range Rover influences, with the C-pillar especially good, wide and with an angle, going up to the black roof.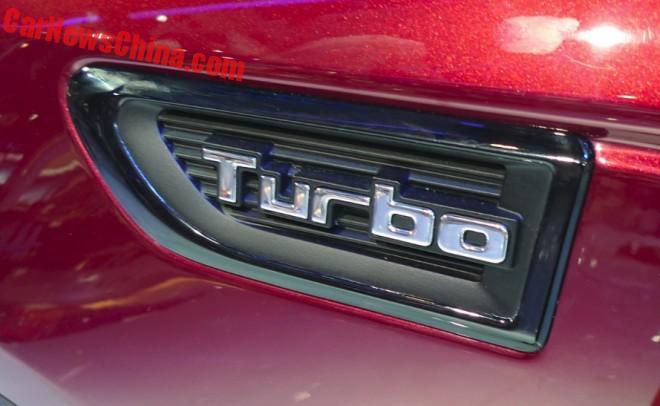 Turbo. Great badge! The CS95 will indeed be powered by a turbocharged engine, a 2.0 turbo four, with about 180 horsepower, but Changan hasn't released the specs yet.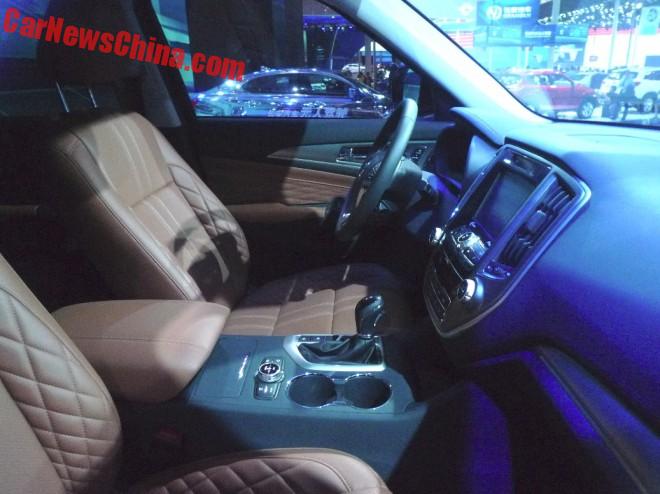 They also didn't want to show the interior yet. The doors were closed and the windows very black. Happily, my secret cam can see through all that, revealing a very nice interior with lots of brown leather, some shiny decorations, and a proper touch screen in the center f the 'board.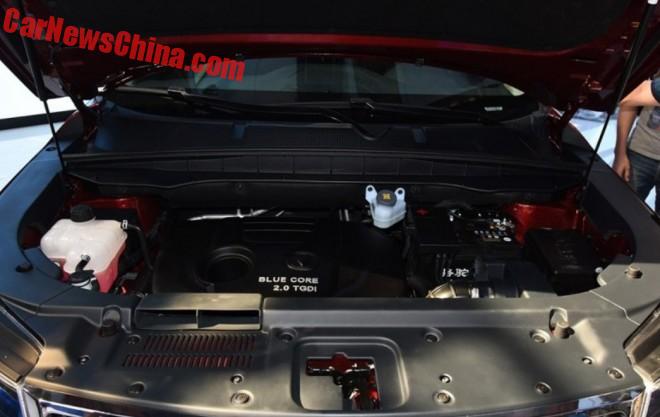 Oddly, they did open the bonnet, with the 'Blue Core' 2.0 TGDI turbo in full view.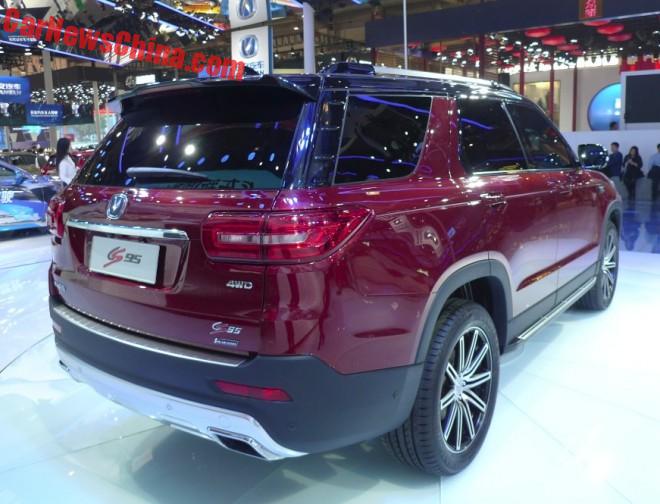 Rear lights are fashionably small, window spoiler quite big, bumper in shiny with exhaust pipe tips on each side.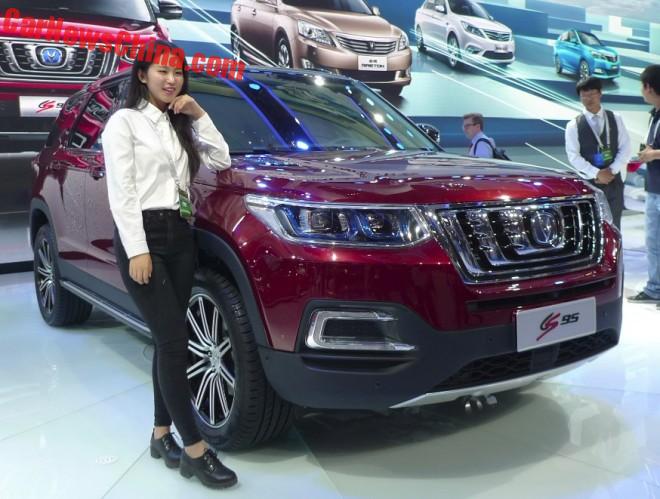 With a pretty girl.