The new Chery Tiggo 3X has been unveiled on the Beijing Auto Show, looking speedy in red with the largest headlights we saw on the show. The Tiggo 3X a sporty variant of the Chery Tiggo 3, aimed at young first-car buyers in the big cities. The 3X will launch on the Chinese car market in H2.
Very nice design with hyper-short front and rear overhang. Black wheel arches and roof rails, usable ones, in crossover style. Wheels are a tad too small but racy alloys look great.
The Chery Tiggo 3X will initially only be available with a 106hp 1.5 liter petrol, and that sounds seriously underpowered. The engine will be mated to a six-speed manual or CVT. Happily, a juicier 1.2 turbo will become available in early 2017 with some 150 horses in stock. That should do the job. Size: 4200/1760/1570, and wheelbase is 2555.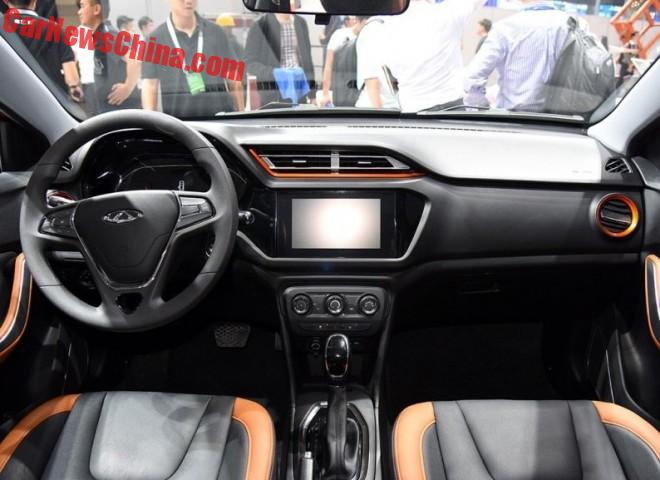 The interior looks trendy with leather seats and orange bits. Steering wheel with sporty grips on the steering wheel, which by the way could use some orange too. Center piece is the five inch touch screen in the center, and there is another rather large LCD between the dials.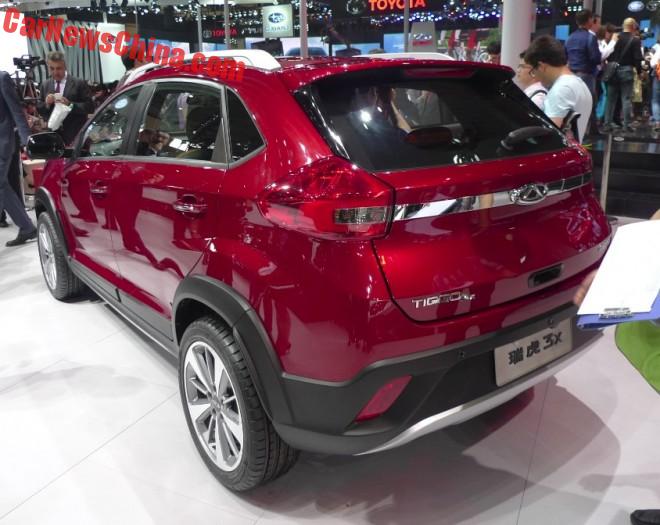 Strip connecting the rear lights was so shiny it was mirroring the world, showing all sorts of people in a great hurry running around from here to there, see: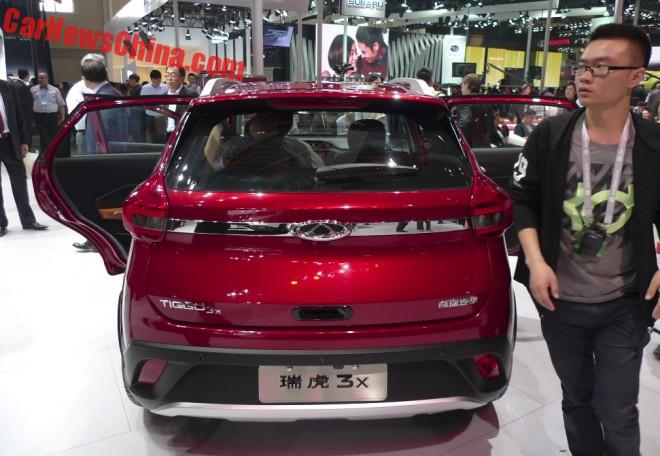 Run! So many more cars to check, so many brochures to get.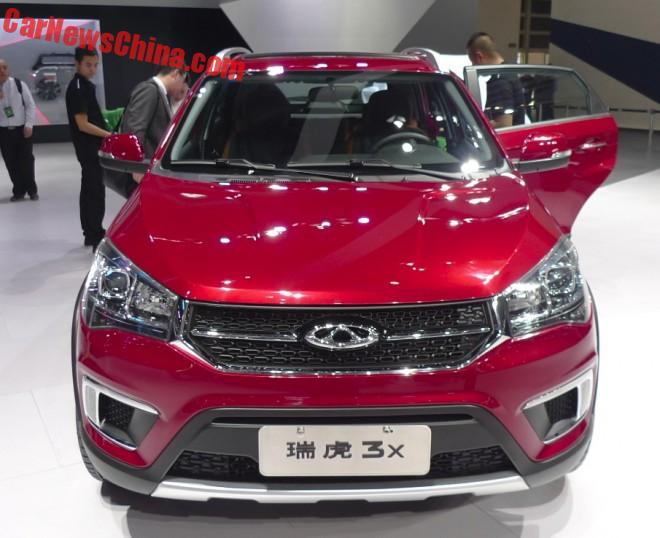 The Chery Tiggo 3X is a nice looking and smart variant of the Tiggo 3. The market for this kind of vehicles is growing fast. Chery should be able to sell it cheap because of the existing platform underneath. The old engine however might put people off. The 1.2 turbo can't come quick enough…