The facelifted Lexus IS has been unveiled on the Beijing Auto Show, sporting a heavily creased from fascia with the largest and craziest grille we saw on the show. Even the local Chinese automakers won't go this far! Other updates include the smaller front lights, completely new bumpers, and new taillights.
The front is daring but the entire ensemble just looks to 'heavy', with that enormous overhang and all that chrome, pulling the eyes to the front, and leaving them there. The rest of the car look like it was just attached on, and the wheels are far too small.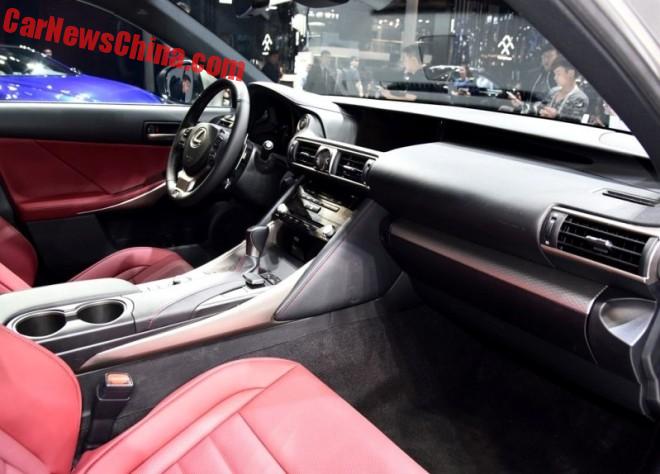 Red seats and a gray dash in this car. Screen got a little bit bigger but it still sits too deep in the dash. And most interesting, the IS still has a CD player! Wow.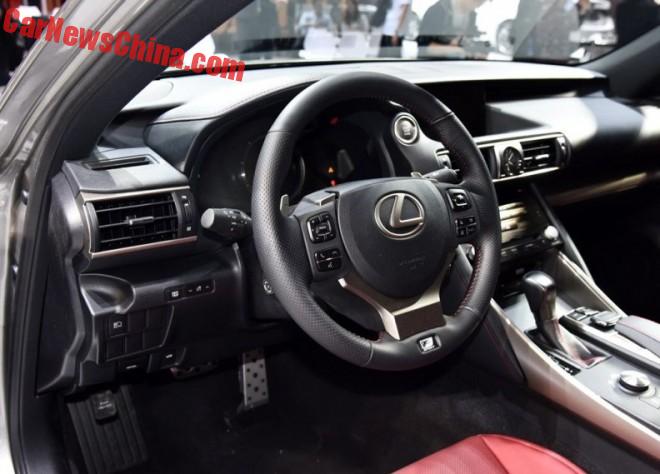 Sporty steering wheel and perforated pedals for more speed.
Engines: 2.0 turbo, 2.5 V6, and 3.5 V6, and a 3.0 V6 hybrid. Car on stage was the 250hp IS 200t.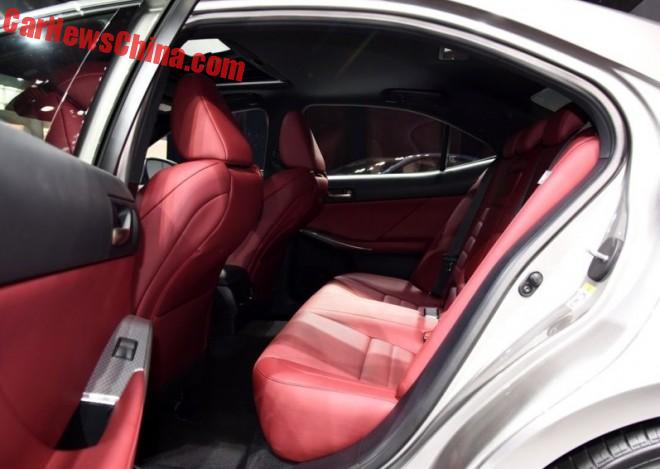 Red bench and red door decorations.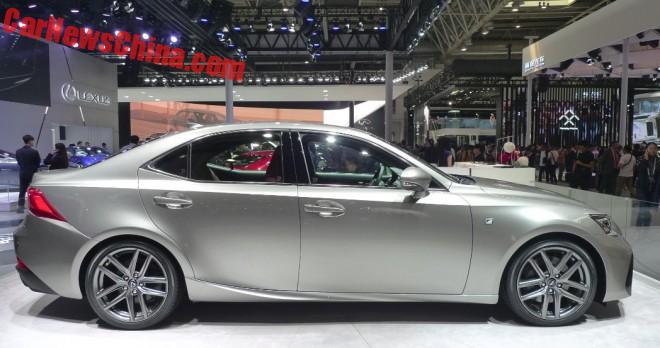 No changes on the sides.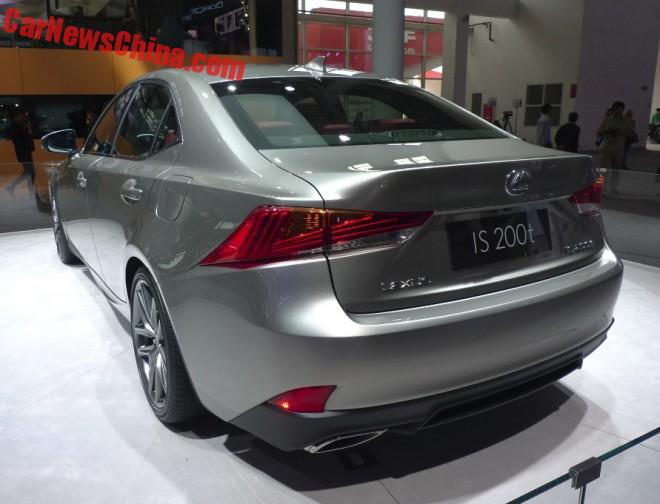 Rear lights very large for 2016 where smaller ones are fast becoming the new trend. Shiny pipe tips are nice, but on the small side.
Boot lid with integrated spoiler. Pipes look really odd from here, receding too far under the bumper.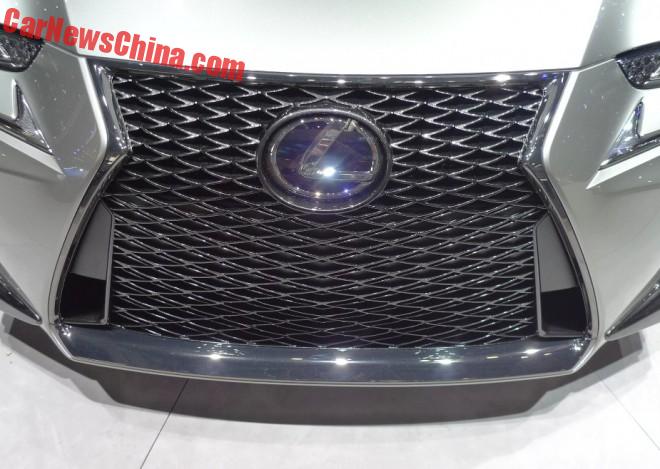 That front.