The very first Spy Shots of the upcoming Changan Ruixing S50, a new large MPV for China, scheduled to hit the market in the second half of the year. The Ruixing S50 will be manfactured by Changan's commercia-vehicle division. It is the second car to wear the Ruixing name after the Ruixing M90.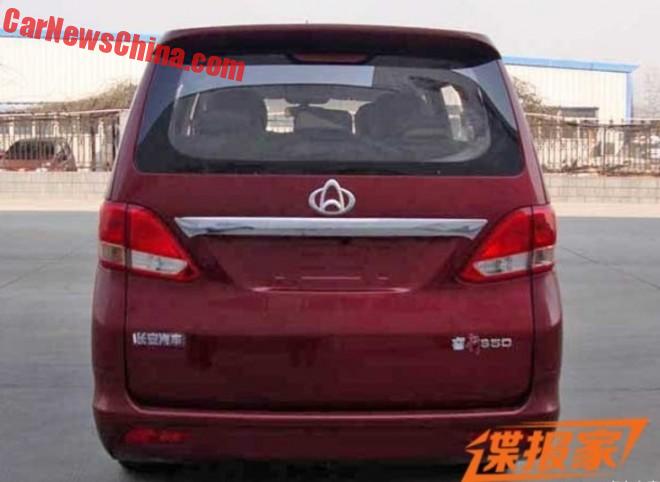 We wouldn't be surprised, at all, if this Ruixing thing morphs into a new brand. That is after all what Chinese automakers do best; launching brand and sub-brands and model lines!
Anyway. The S50 looks neat and seems of decent size: 4600/1770/1855, and wheelbase is 2850. That makes the S50 some 20 centimeters longer than the Changan Oushang MPV, which is also made by the commercial division, but is not branded Ruixing.
The Ruixing S50 will seat seven in a 2/2/3 config. Power will come from a 1.6 four with 116hp and 150nm, which seems barely enough to propel such a big car, let alone when it is loaded. This under-powered engine also powers the Changan CX70 SUV, yet another car from commercial.