This is the new FAW Besturn B50 sedan, with an interesting line running from the grille over the light to the door handle. The new Besturn B50 will be launched on the Chinese car market in August, priced from 90.000 to 120.000 yuan. The white car on the first photo is the sporty RS model.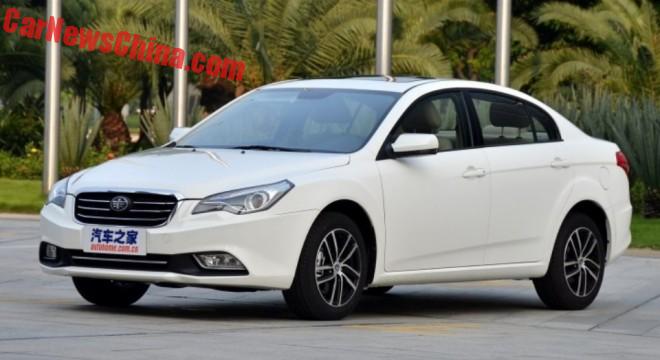 The current Besturn B50. Not too pretty either, but a bit more balanced than the new one. Price starts at 92.800 yuan and ends at 122.800 yuan. Engines: 103hp 1.6 or 139hp 1.8.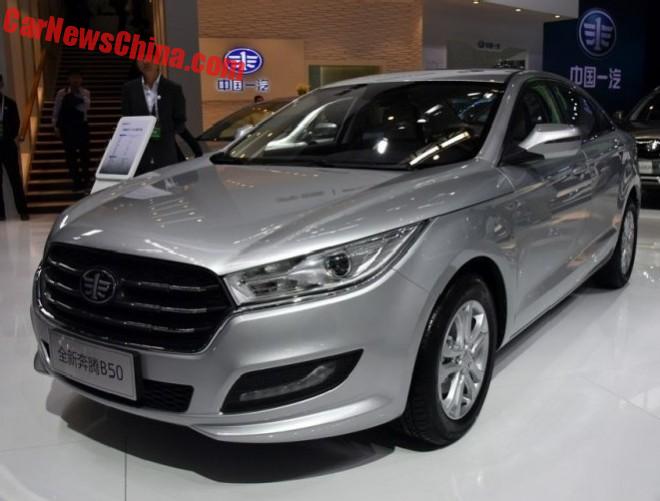 This is the base car, with a different grille and different wheels.
The RS will be powered by a Volkswagen-sourced 1.4 turbo with 136hp and 220nm (same engine as in the Bora), and the base car will be available with the same 103hp 1.6 or 139hp 1.8 as in the current car.
The 1.4T will be mated to a six-speed DCT, the 1.6 and 1.8 to a five-speed manual or a six-speed automatic.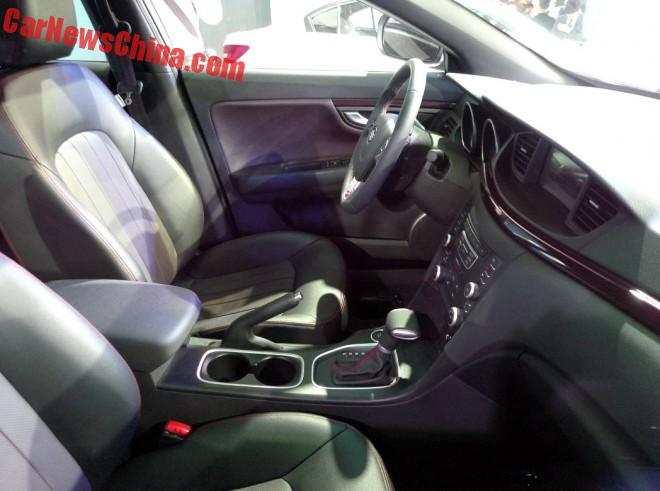 The interior is all new too, with very good looking seats, a wooden strip over the dash, a buttomed center stack, and a tiny tin y touch screen.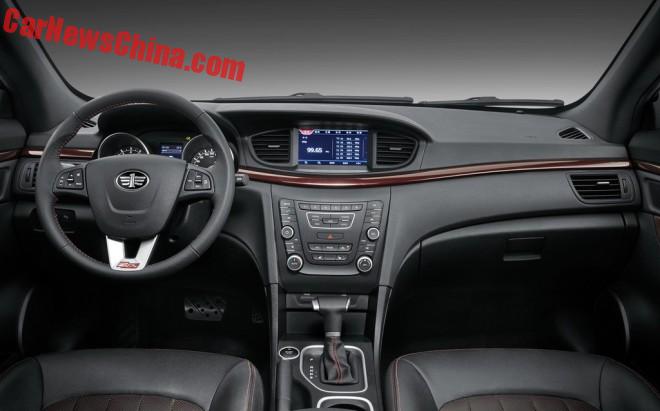 Official photo of the RS confirms the tiny tiny, really tiny, screen. Also shows perforated pedals and an RS badge on the wheel.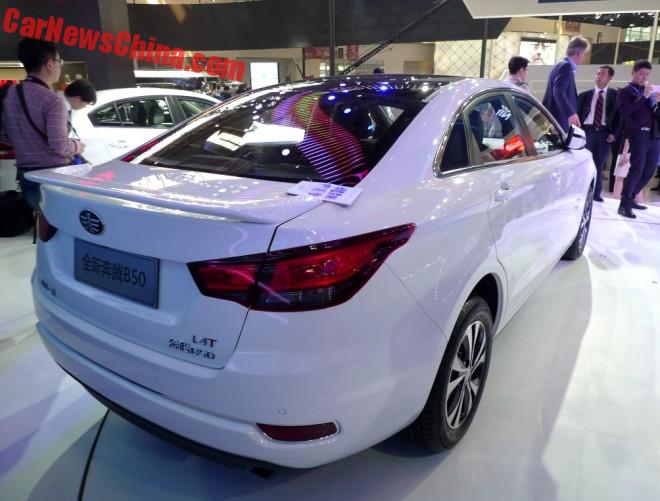 Big lights and a big wing.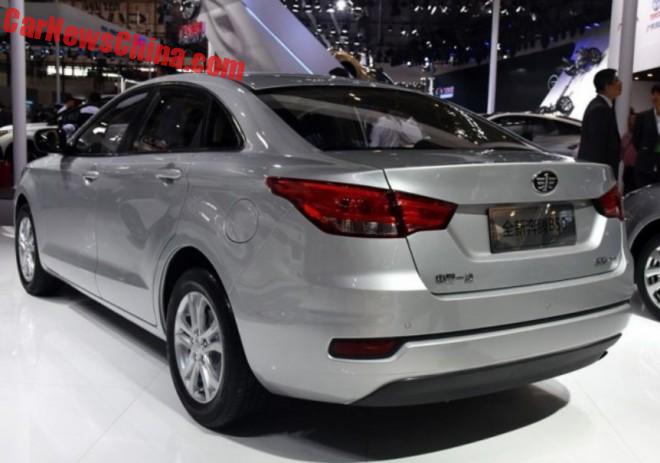 Base car.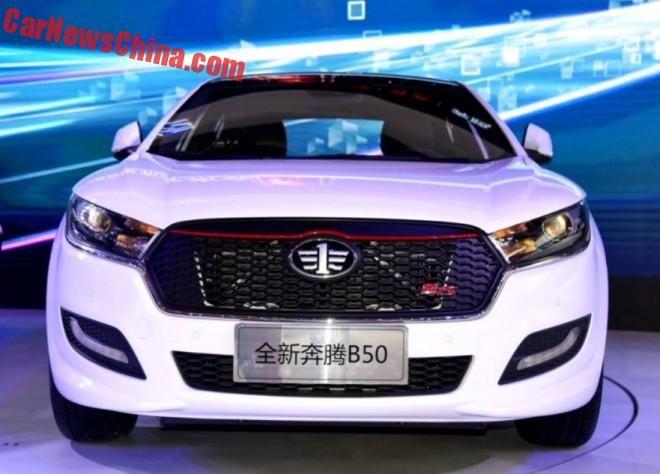 The RS with a red line for racing.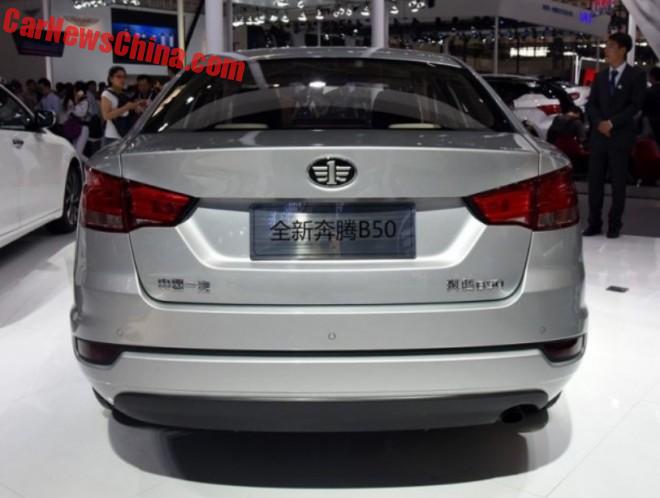 Winged 1 logo for First Auto Works. Exhaust pipe sits on the right, hiding half under the bumper.