This is the new Changfeng Liebao CT7, the new flagship pickup truck for Changfeng Automobile. The Liebao CT7 will be launched on the Chinese car market in September, price will start around 140.000 and end around 170.000 yuan.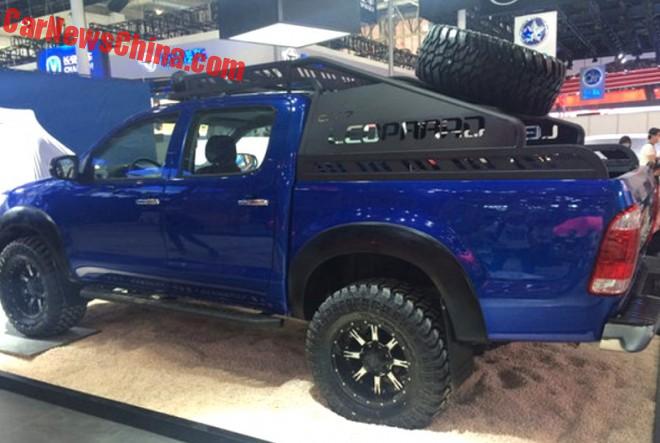 Staff told me customers can spec their cat just like this blue one, which was parked on the Changfeng booth on the Beijing Auto Show. It is a big car: 5585/1830/1790, and wheelbase is 3200. Power comes from a 1.9 liter (one point nine) turbo diesel with an output of 136hp and 300nm, mated to a five-speed manual. RWD will be standard, 4WD optional.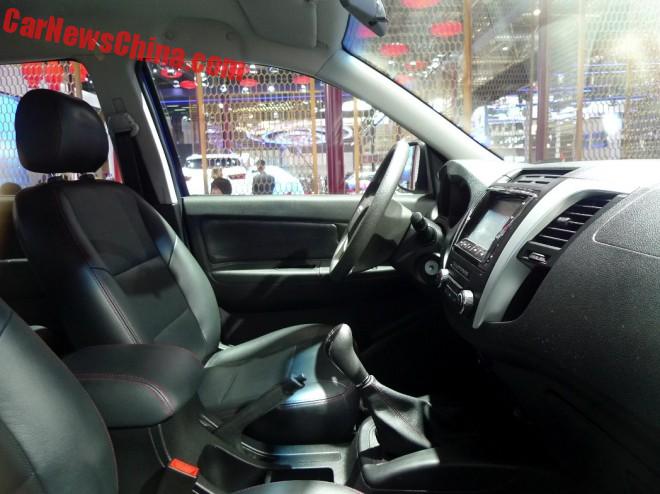 The interior is nice enough for the segment. Faux leather seats with red stitching for sporty. Touch screen is not very big. But is has a CD player! Gear lever looks very tractor.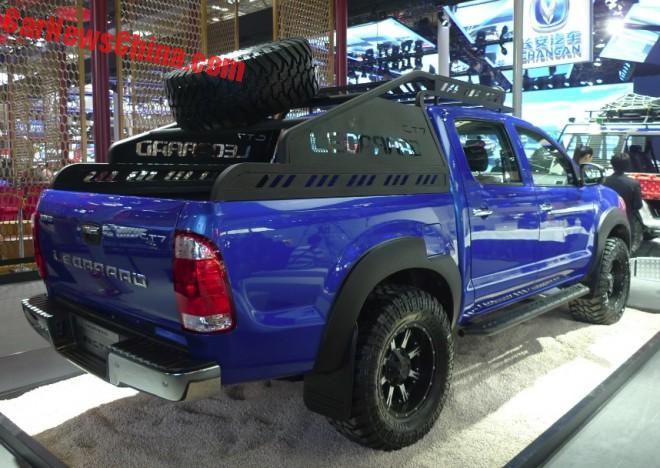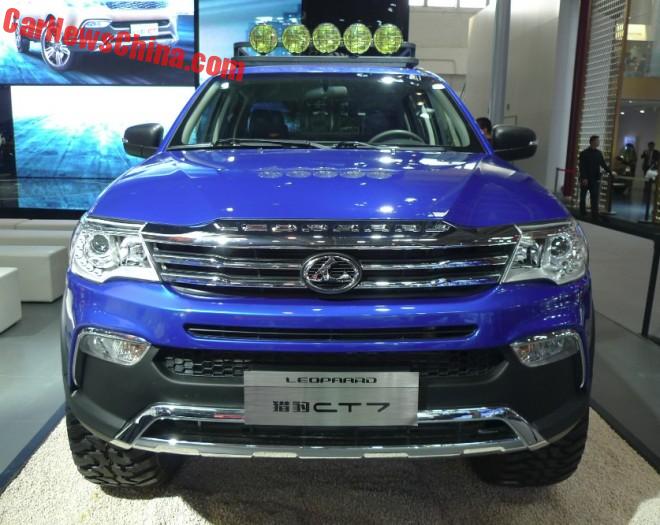 'Liebao' is a series-name for a range of vehicles under Changfeng Automobile. Liebao means 'leopard', as in the speedy animal. Changfeng used to use that English name, but two years ago they suddenly changed to 'Leopaard', with a double 'A'. They have been ridiculed for that even in the Chinese press, but the name still stands, as seen here on top of the grille .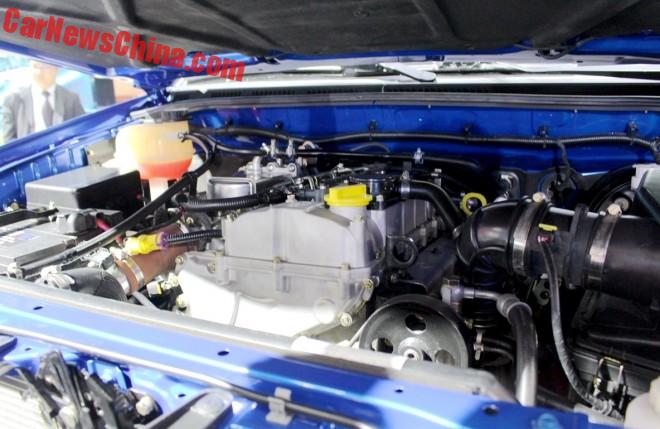 Now that is a proper agricultural engine!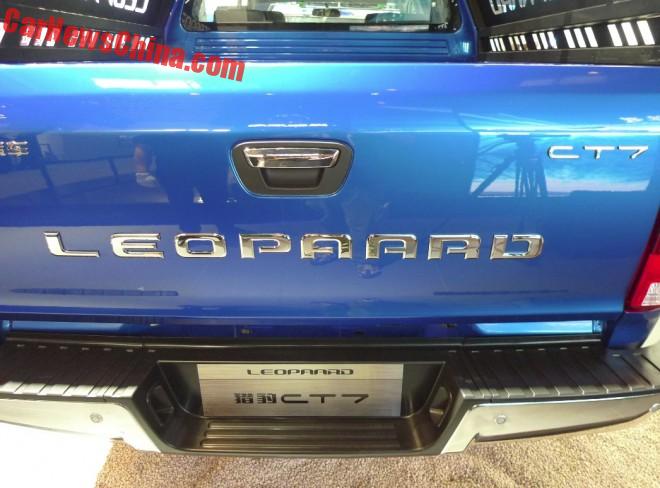 Step into the Leopaard.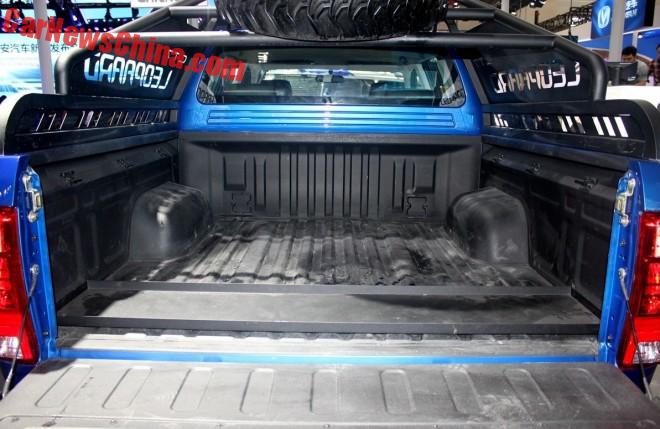 Bed size: 1517/1518/450. Official numbers from Changfeng. Their numbers should mean that the bed is square-shaped, bar for a centimeter,but it is obviously not. Wuzzy.