Drama in the great city of Nanjing in Jiangsu Province. A yellow Hyundai taxi crashed into a gray white Lamborghini Aventador supercar, causing some damage. Happily nobody got hurt. The crash happened when the taxi driver wanted to u-turn and under estimated the speed of the Lamboo.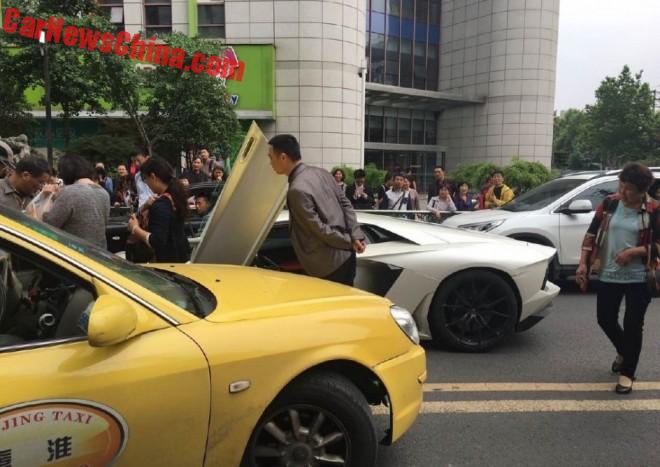 The accident appears to be solely the taxi driver's fault, as he is not allowed to u-turn over a double white line. There are no indications that the Lamborghini drove too fast. The driver of the Aventador was a man in his mid-forties, he can be seen on the far left-center of this photo.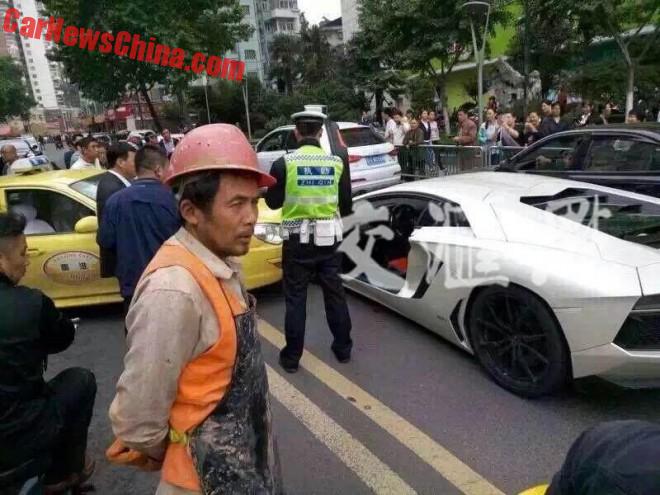 A juicy crash like this always attracts curious locals, like this fine man with a red helmet and a camouflage apron. The taxi driver can be seen just to the left of the helmet, wearing a blue jacket. A policeman inspects the damages. The Lamborghini is fitted with a red-black interior and matte black alloys.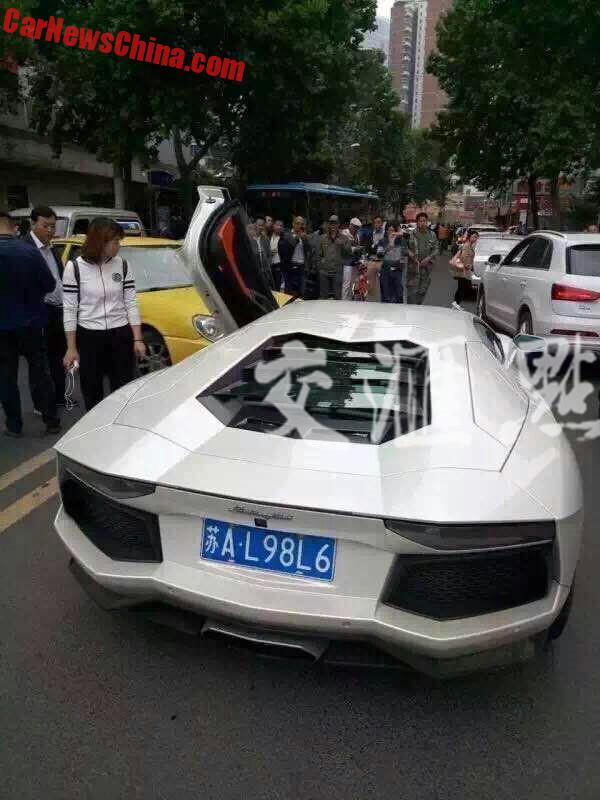 Happily, the engine seems fine. It is a 6.5 liter V12 with 700hp and 690nm, good for a 350km/h top speed and a 0-100 in 2.9 seconds.
The damage is limited, but repairs to supercars are notoriously expensive in China. But it could have been worse!, was it the whole car. Price in China starts at a steep 6.48 million yuan or $1.05 million, and that's about 100 annual salaries for a Nanjing taxi driver.