This is the new Volkswagen Cross Santana for China, it will be launched on the Chinese car market in Q3, priced from 110.000 to 150.000 yuan. The Cross Santana is a cross-variant of the Gran Santana, which is a hatchback-wagon of the Santana sedan. The Cross Santana gets the usual cross treatment; black wheel arches, black cladding on the doors, skid pads, and roof rails to attach the canoe to.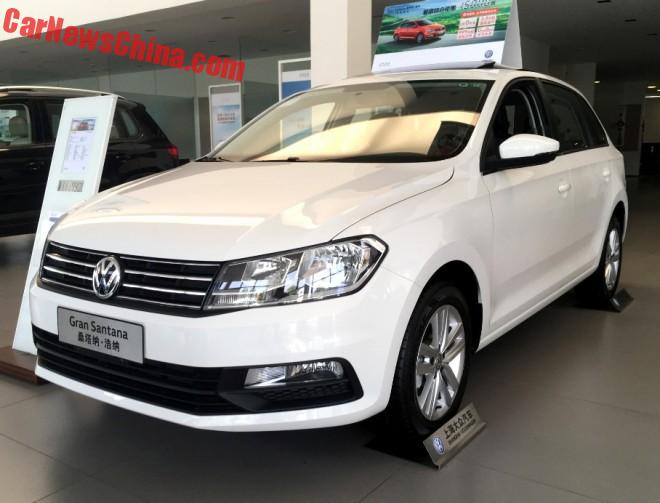 This is the Gran Santana, basically the same car as the Skoda rapid Spaceback. Price starts at 96.900 yuan and ends at 138.900 yuan. Engines: 1.4, 1.6, and 1.4 turbo. The Cross Santana will get the same engines under the bonnet.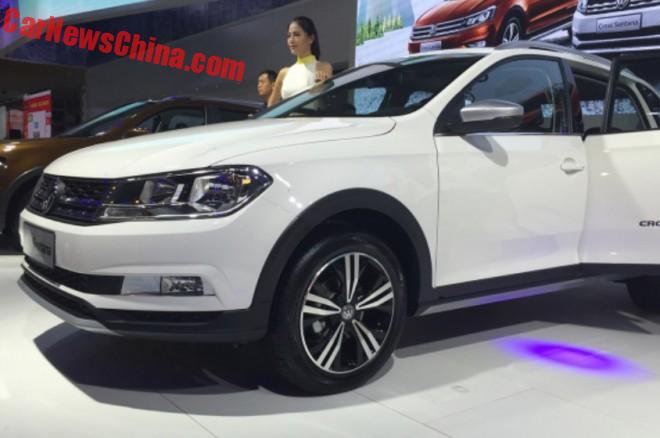 The put new mirrors on as well, colored in matte metal gray.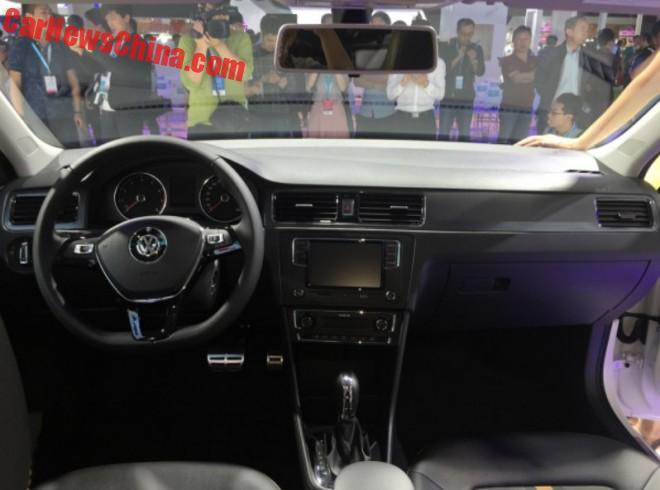 Volkswagen went all out in the interior. They added 1) perforated pedals, and 2)…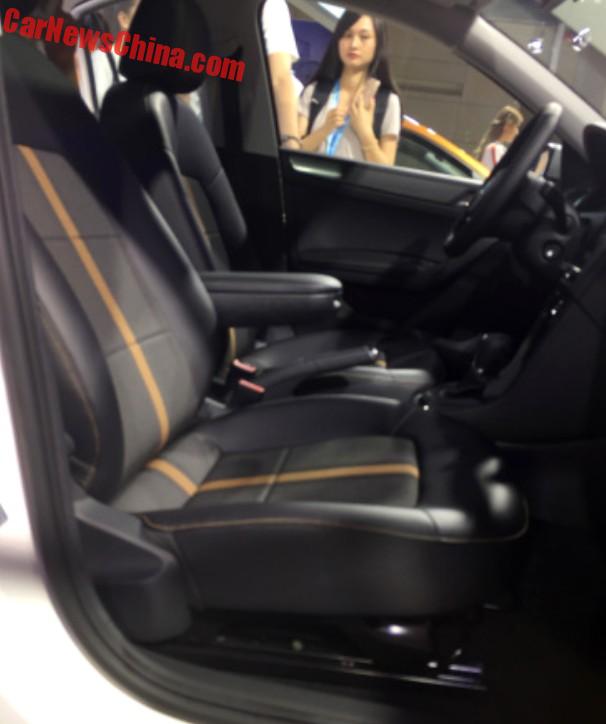 … orange stripes on the seats.
The Cross Santana indeed is an example of how to create a 'new' car with very little effort. And Volkswagen will likely make a nice buick out of it because these cross variants are very popular in China.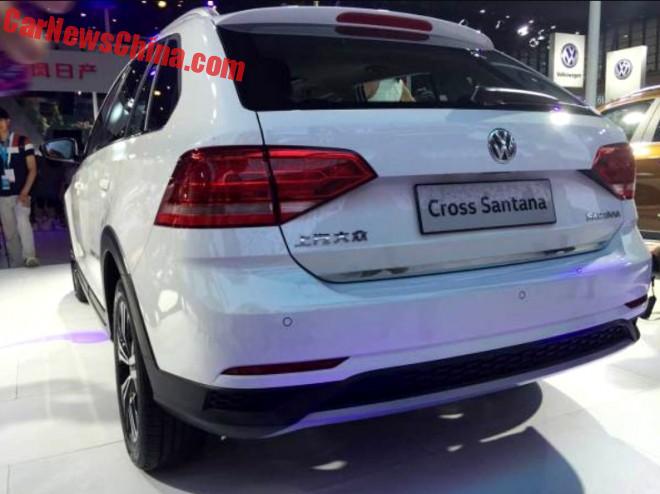 Volkswagen still fits giant lights while smaller ones have been the new trend for a while. They also do not fit anything between those lights, while the entire rest of the Chinese automotive world has a shiny strip there. The Cross Santana is made by Shanghai-Volkswagen.