Oh no, not another Chinese woman crashing a car into something, right? Not right. Today we have a specimen hitting on an eyeglass store in the great city of Zhengzhou in Henan Province. Did she not wear her glasses? The accident happened when the woman was reversing and somehow hit the pedal too hard, didn't find the brake, and crashed her Hyundai Mistra ass-first into he store front. Witnesses said she reversed a whole 50 meters before impact!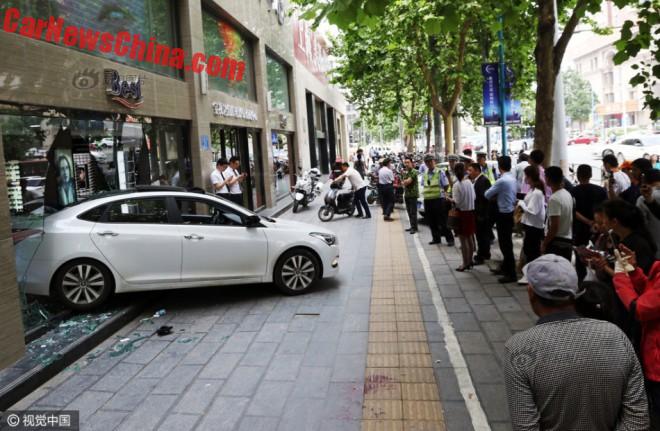 The woman, her female passenger, and an innocent bystander sustained injuries and were taken to a local hospital. They will survive. Happily, nobody got hurt inside the store. Guess they were hiding somewhere in the back, playing with each other and with their phones, as staff in this kind of store is wont to do. The owner of the shop estimated the damage to be 80.000 yuan or $12.000.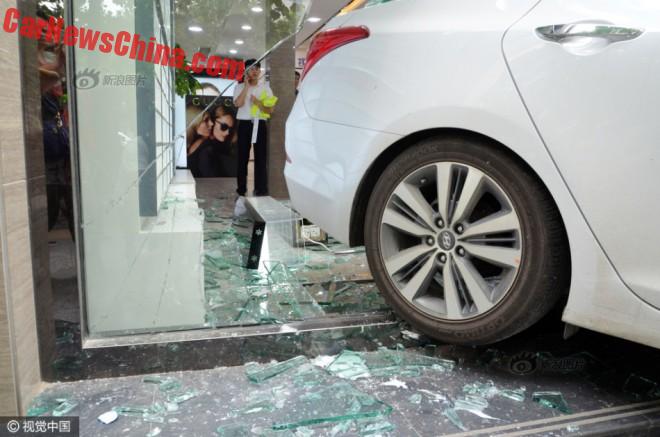 Broken glass in the eyeglass shop. Customers better be aware the don't get any glass splinters in their eyes when they fit their new glasses on. Tires seem all right.
The Hyundai Mistra is a China-only compact sedan, made by the Beijing-Hyundai joint venture. Price starts at 129.800 yuan and ends at 189.800 yuan. Engines: 143hp 1.8 and a 155hp 2.0. And those ultra few horses are already enough to cause 80.000 yuan of damages! Image how much worse the damage would have been if our woman drove a 620hp McLaren.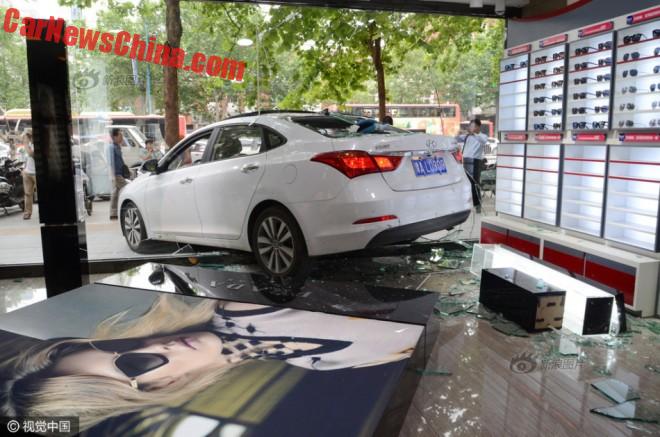 She should have kept her glasses on.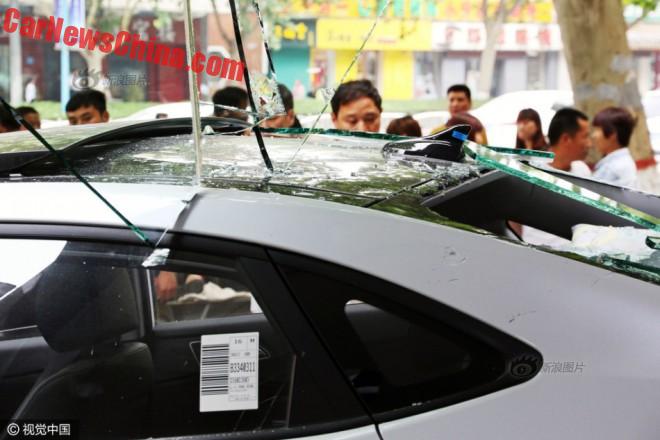 Broken glass on the roof of the Mistra in the eyeglass shop.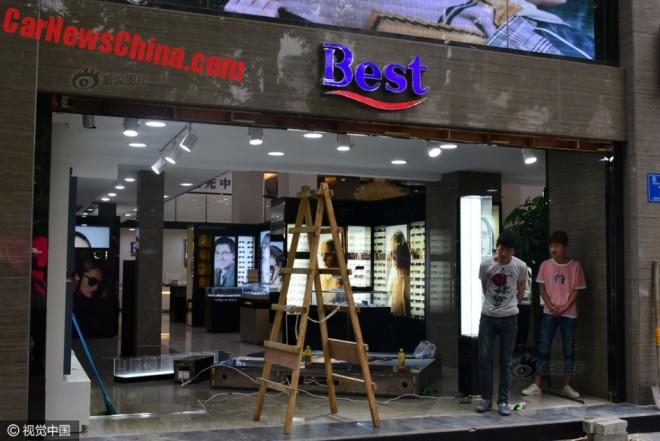 Taken sometime later when the Mistra was gone. Personnel looks on without much emotion, like they wont to do. The store is part of a chain called Best. Best to be careful and watch the Hyundais, especially those with a woman behind the wheel.