A very speedy Mercedes-AMG GTS supercar, Spotted in China on a late afternoon in Beijing. The badass Benz is wrapped in a stealthy matte black wrap, and further sexed up with an extra shiny grille, darkened headlights, darkened windows, and racy wheels with matte black alloys.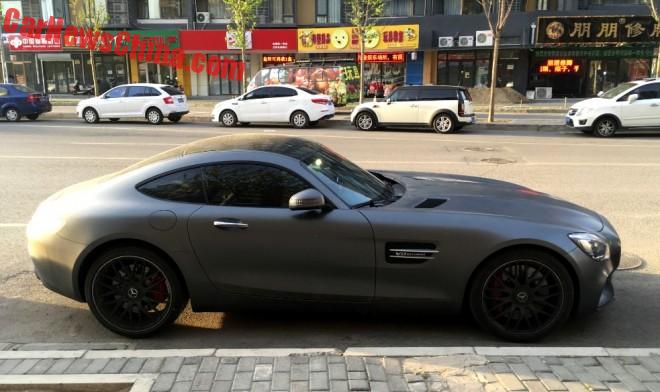 Red brake claws! The wrap was of good quality and covered the mirrors and bumpers, the door handles however were in silver shiny. That is normally bad, but here they nicely matched with the silver shiny stripes on the front fender.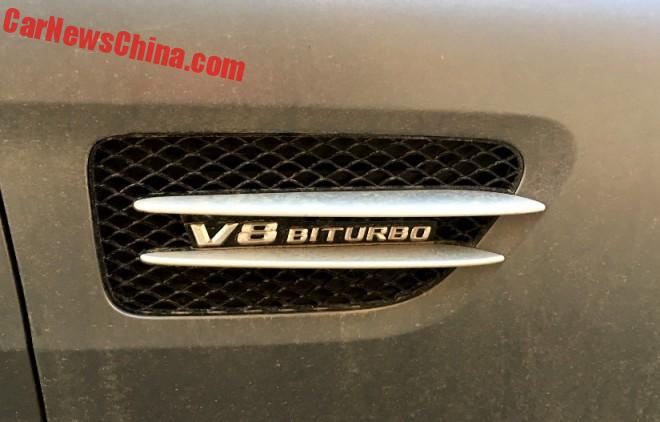 The Mercedes-AMG GTS is powered by a manic twin-turbocharged 4.0 V8 engine (3.982 liter to be precise, the stay safe under the Chinese tax law that brutally punishes cars with 4.0 liters or above) with an output of 503 horsepower and 650nm, good for a 350 km/h top speed and a 0-100 in 3.8 seconds.
All that power costs a lot of money. Price for the GTS in China starts at 1.68 million yuan or $270.000. Price in the United States is only $129.900. The difference can be explained by the still-high Chinese taxes and by German greed healthy entrepreneurship. However, the time that Chinese buyers bought everything for whatever crazy price is over now, and I am seeing surprisingly few GT's on the road, so Mercedes might have pushed it too far this time…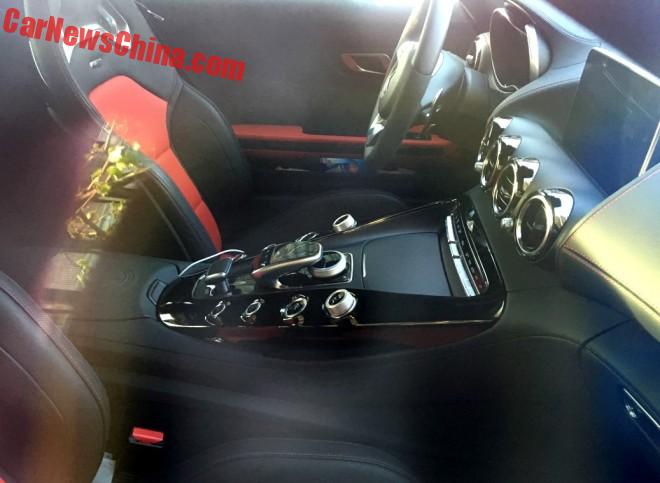 The interior in black over red.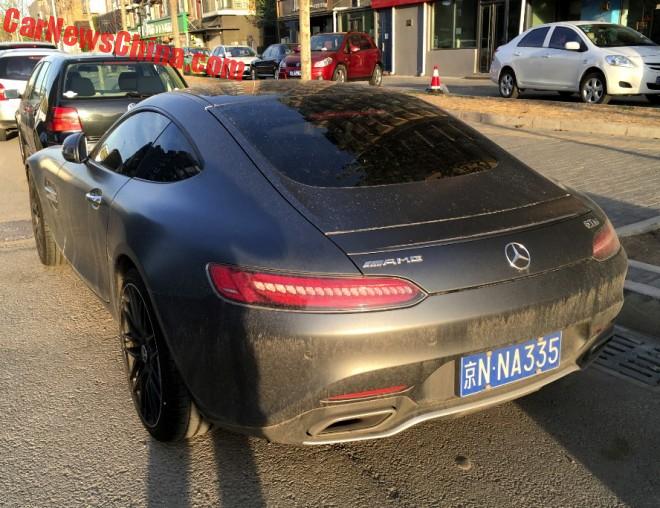 Darkened rear window very stylish.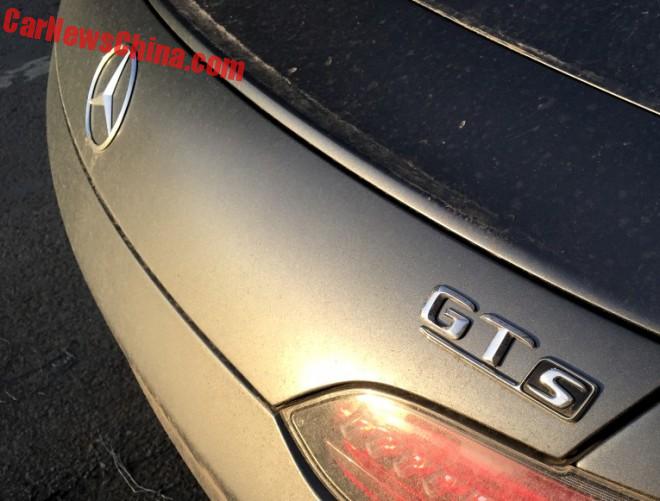 The GTS badge on the matte black back.