GM China has released the first official photos of the new Chevrolet Cruze, due for launch on in Q4. This new Cruze will be made in China by Shanghai-GM. It is the same car as the North American Cruze and will replace the Chinese Cruze.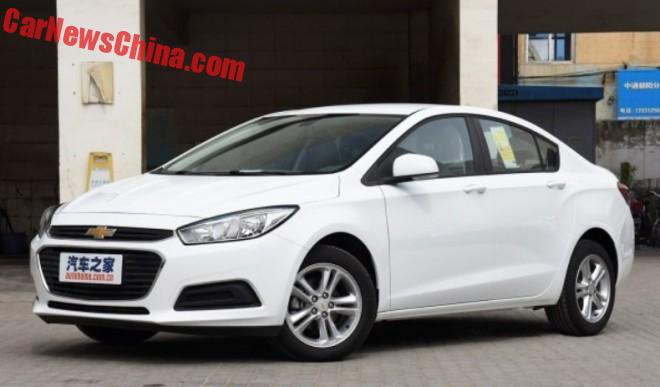 This is the Chinese Cruze, it was launched in August 2014 and will be phased out when the new Cruze arrives. Two years is a very short life for a car, which at the time was touted as 'especially for China'. It is not entirely clear why GM decided to kill it so soon.
Price starts at 109,900 yuan and ends at 169,000 yuan. Engines: 114hp 1.5 and a 150hp 1.4 turbo.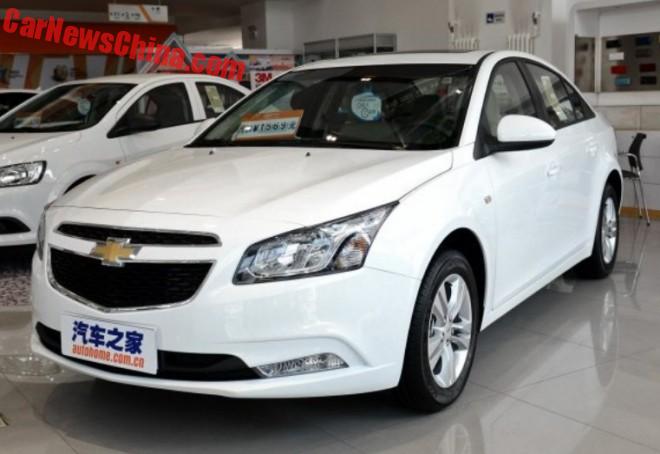 This is the Cruze Classic, a continuation of the first generation Cruze sedan. Price starts at 89,900 and ends at 109,900. Engine: 114hp 1.5. The Cruze Classic will be killed off as well, but not really. It will be replaced by the new Chevrolet Cavalier, which is really a Cruze Classic in a new dress. Same platform, same engine.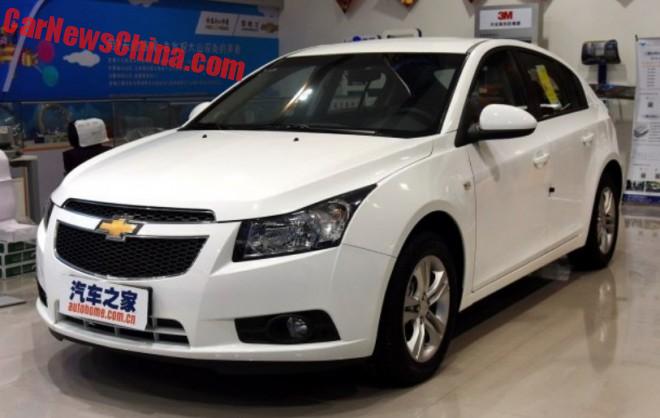 And this is the third Cruze. A continuation of the first generation Cruze hatchback, it will likely continue. It is marketed as a more sporty and more upmarket variant of the sedan, and thus more expensive: 108,900 – 154,900. The engines are special too: a lazy 121hp 1.6 and a hefty 184hp 1.6 turbo. The first 1.6 is a generation older than the second turbocharged 1.6. This is not weird, this is GM China.
And most automakers work in exactly the same way; selling various generations of the same car, while offering a wild variance of engine choices. All Cruzes are made by the Shanghai-GM joint venture.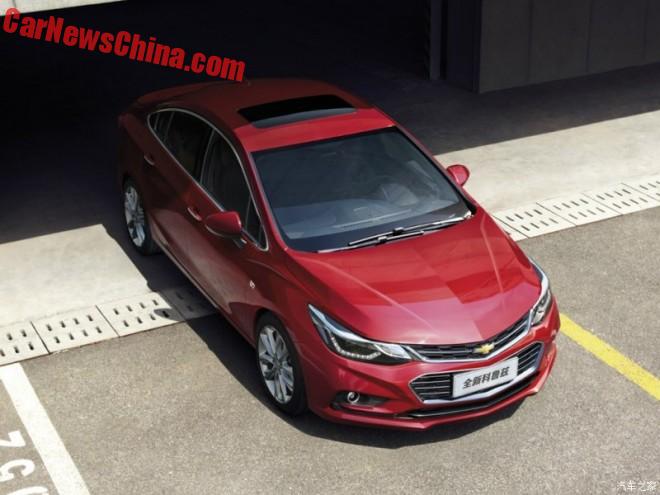 The North American Cruze for China.