BMW is a popular brand in China. Yesterday we had one with Jesus and today we have fiery i8 convertible with flames on the sides and a lot of blue purple lights. If the real i8 was this wild BMW would probably sell more of them. BMW also does not make a cabrio. Mirrors are a tad too big.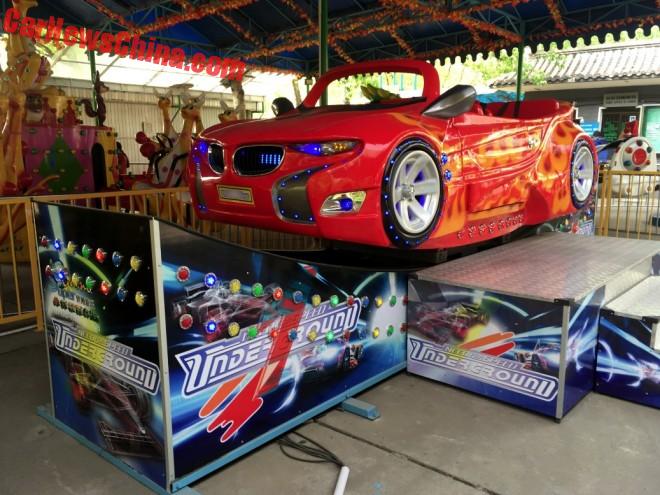 I saw the thing in a local amusement park in a local public park. It was part of an attraction called Need for Speed Underground. The car can hold up to six people. It will go uphill, downhill, uphill, downhill, and shake a bit. Sadly, just when I got there something went wrong and the thing refused to move, so I couldn't play. Happily, the lights were all working, and it even had lights in the tires! Nice idea, no?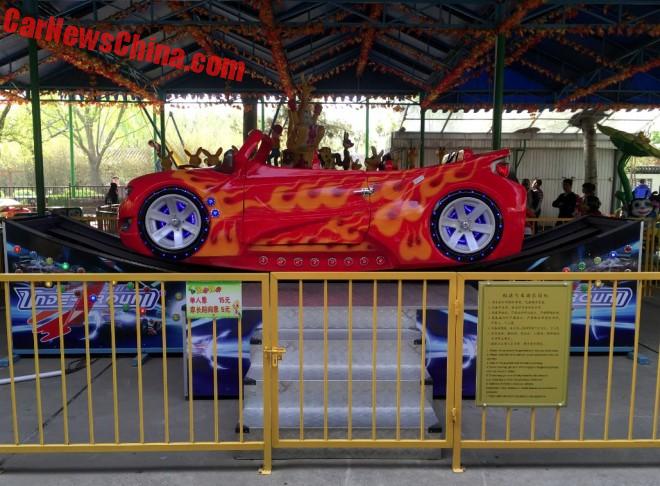 The shut the damn door right into my face. A ride normally costs 10 yuan or $1.52. Not that much. The real thing goes for a ridiculous 1.98 million or $300,000 (three-hundred thousand). I have seen just one on the road.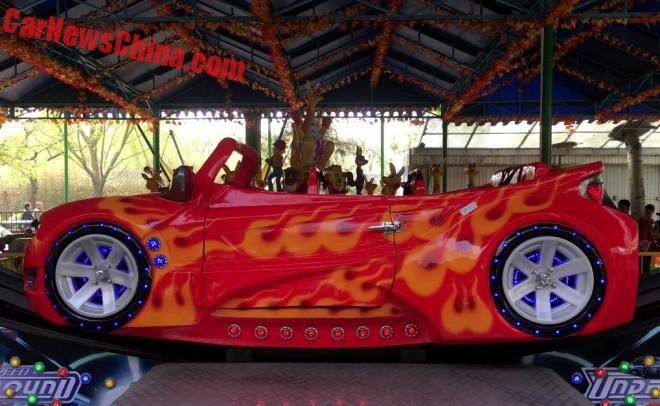 The door handle is a rather simple affair. Red lights under the door are UFO-like. Wheels with white spokes and a purple back. Blue purple lights in the tires.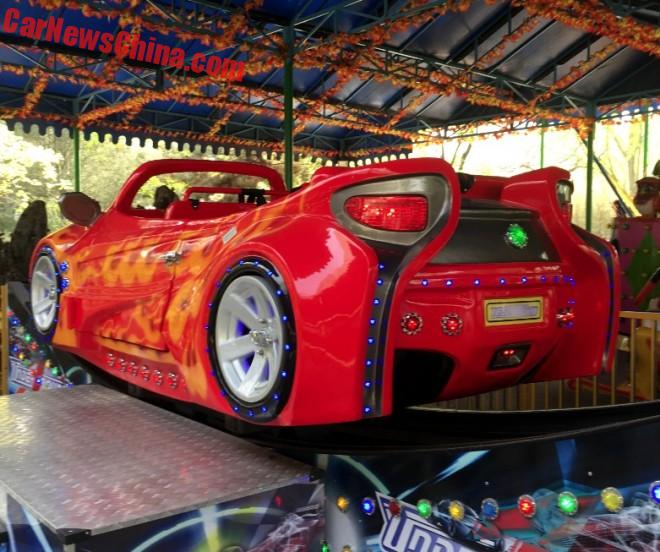 Rear light units stay close to the original, with a spoiler in between them. Big green light on the boot lid is brilliant.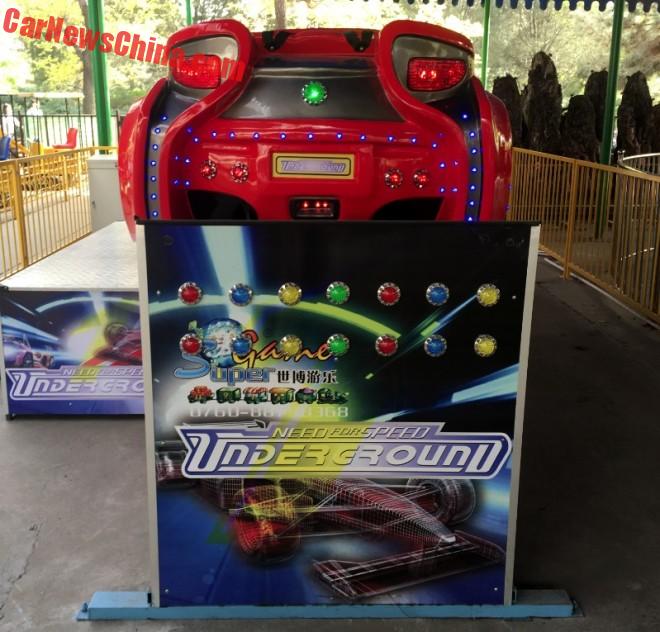 I will go back to ride, one day one day, with this great BMW in Beijing.