A beautiful BMW 5-Series Li sedan, Spotted in China in a car-dealer area in east Beijing. The good Bimmer is dressed to impress, fitted with an extra racy front bumper, darkened windows, and an eye killing shiny gold wrap. Best of all however is Jesus on the bonnet.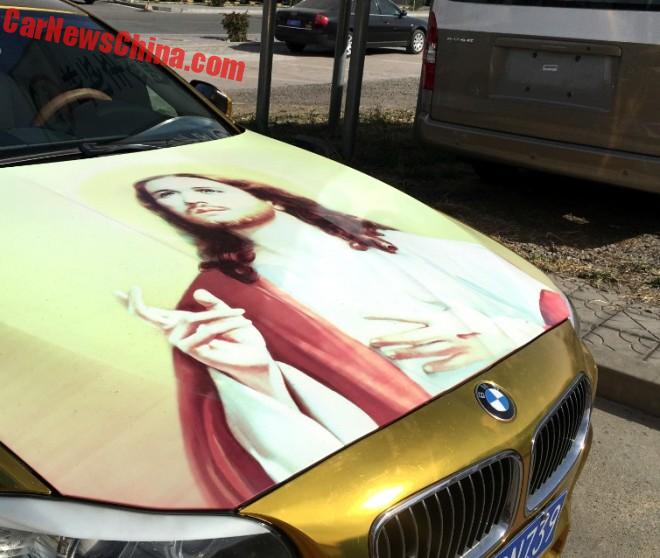 With his fingers crossed. Religious symbols on cars are quite rare in China. They are not really forbidden, if you keep things modest nobody will care. But this..? Modest it is not. Pretty it is absolutely. The picture of Jesus is a copy of a painting called 'The imitation of a the sacred hearth of Jesus', from the year 1904, by a painter only known as Father Peter J.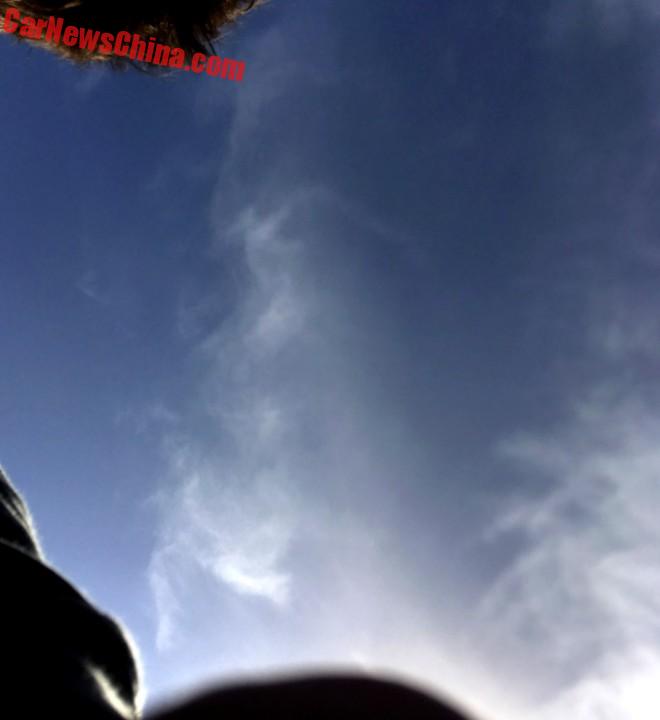 Was our Jesus coming that day? It was a rare blue sky day above Beijing with some white clouds heading west. But no Jesus.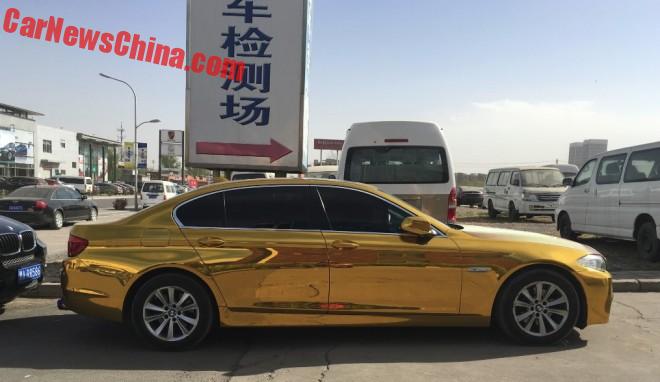 The wrap was of very good quality, neatly covering the bumpers, the mirrors, and the door handles. And that is the holy trinity of a proper wrap, another reason indeed that could have made Jesus come.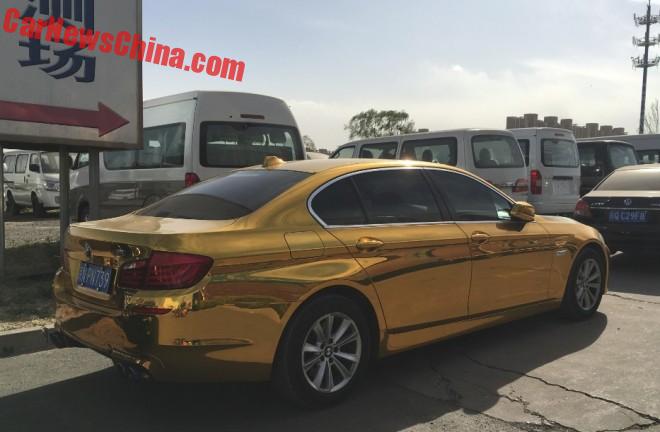 But he didn't! Me and the BMW were all alone, on a bloody parking lot in Beijing. No Jesus and no salvation. I left the area soon after, hitting it hard on my electric scooter, ready to find my destiny somewhere else. Sweet Jesus, be thy nice.